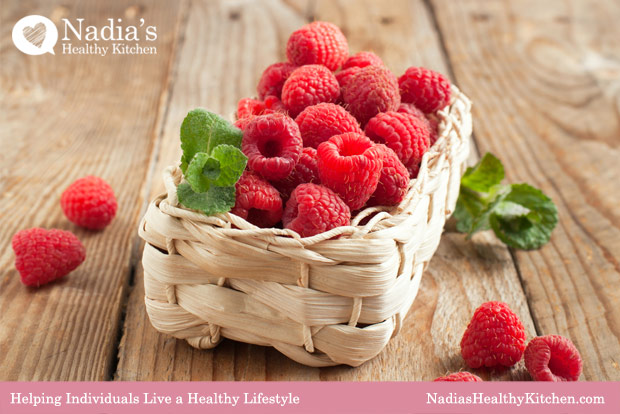 Raspberries have been with us for centuries, but despite that most people don't know the benefits of this beautiful berry. We are mostly familiar with the "typical" red raspberry, but did you know that there are also black, purple, orange, white, or even golden varieties?
The raspberry is a member of the rose family and is originated from a wild red berry that is native to Europe and northeast Asia. So besides looking fabulous in your fruit salad and as an adornment on your cakes and desserts, what else are raspberries good for?
Here are five health benefits of eating raspberries:
1. Help prevent cancer
Studies and research has now revealed that raspberries have the ability to prevent cancer by inhibiting cancer cells from multiplying and forming tumours. In the berries there are phytonutrients which play an important role in lowering oxidative stress, reducing inflammation, and decreasing the development and reproduction of cancer cells.
2. Maintain healthy hair
Raspberries have many benefits for maintaining good hair health since they are very rich in vitamin B; which is great if you're suffering from hair loss or want to minimise grey hairs. Raspberries also contain folic acid which is great for inducing hair growth and making your hair shinier. Raspberries also contain vitamin C which has been shown to be very beneficial in maintaining a healthy scalp.
3. Help skin look younger
Raspberries help to make your skin look younger due to their high content of antioxidants, helping your skin age slower. The red raspberries contain something called anthocyanins; these are nutrients that help to maintain youthful skin with a beautiful complexion. The raspberry seeds are very rich in Omega-3 and Omega-6 fatty acids which have been proven to be great for treating skin related conditions such as eczema and psoriasis.
4. Healthy bones
Manganese is a very important mineral that can be found in raspberries. It is very important for healthy bones as it aids in increasing the mineral density of bones.
5. Maintain healthy weight
These berries can help maintain a healthy weight; the soluble fibre will give you a sense of fullness, hopefully preventing you from overeating. You won't gain any fat from eating the raspberries, but you will get other important vitamins and minerals needed for a healthy body. Another great thing about raspberries is that they are low in calories; one whole cup contains only 50 calories and provides half of the recommended daily intake of vitamin C needed for a healthy adult.
I don't think we need any more reasons to enjoy these delicious and nutritious berries 🙂
Here are three of my recipes where I have used raspberries:
Enjoy! 🙂
Also download my 'Five Health Benefits of Eating Raspberries' infographic.
Feel free to use it on your website, blog or any of your social pages.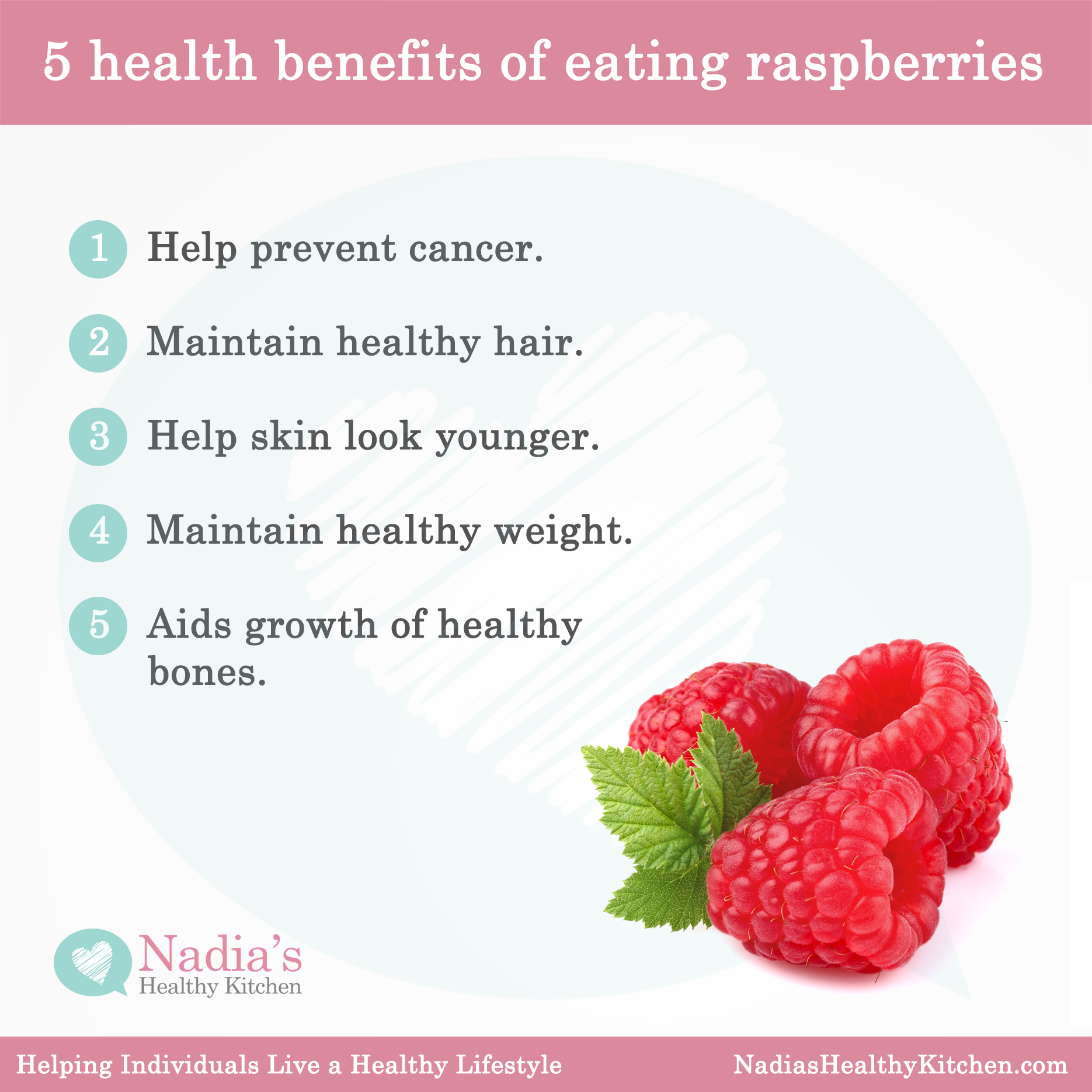 Share This Post