Date and Walnut Overnight Oats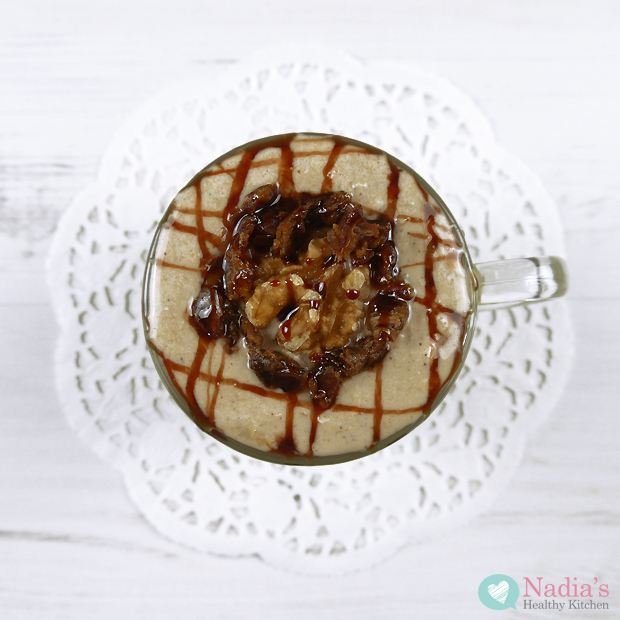 If I was ever asked this question 'If you could only eat one cake for the rest of your life, what would it be?' I would probably have to say 'date and walnut cake' even though it would be a painful decision to make since I love all and any type of cake! I have always preferred rich, dense cakes and loaves over light, spongy and creamy cakes.
So it only made sense to make a breakfast recipe inspired by this decision. Since we're talking about date and walnut cake, I've just decided to make a healthy version of the actual cake soon and share it with you all! But for now, let's get on to making this healthy date and walnut overnight oats 🙂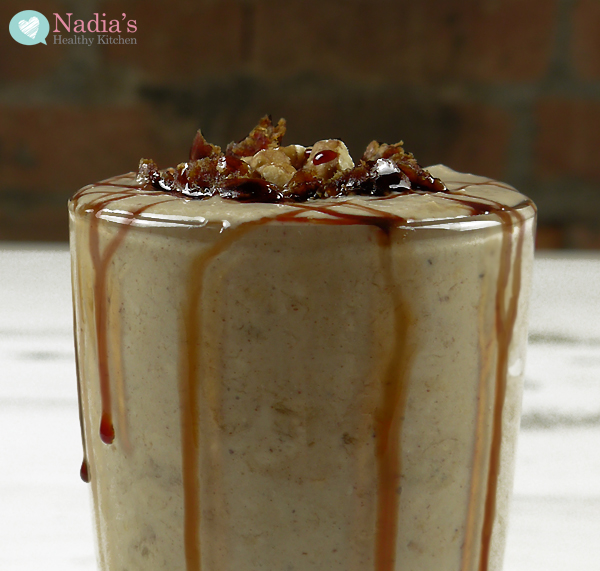 Like with any overnight oats, the base of the recipe consists of oats, milk and yogurt. You can use gluten free oats if you're avoiding gluten and you can use any type of milk or yogurt you prefer. I'm using date syrup to sweet my overnight oats. It seemed like the obvious option since it's a date recipe. I love date syrup and use it a lot in my recipes but I understand it's not the easiest ingredient to get hold of. So if you don't have any or can't find it, any other sweetener will do. Honey or maple syrup will also work well but you can even use a dry sweetener.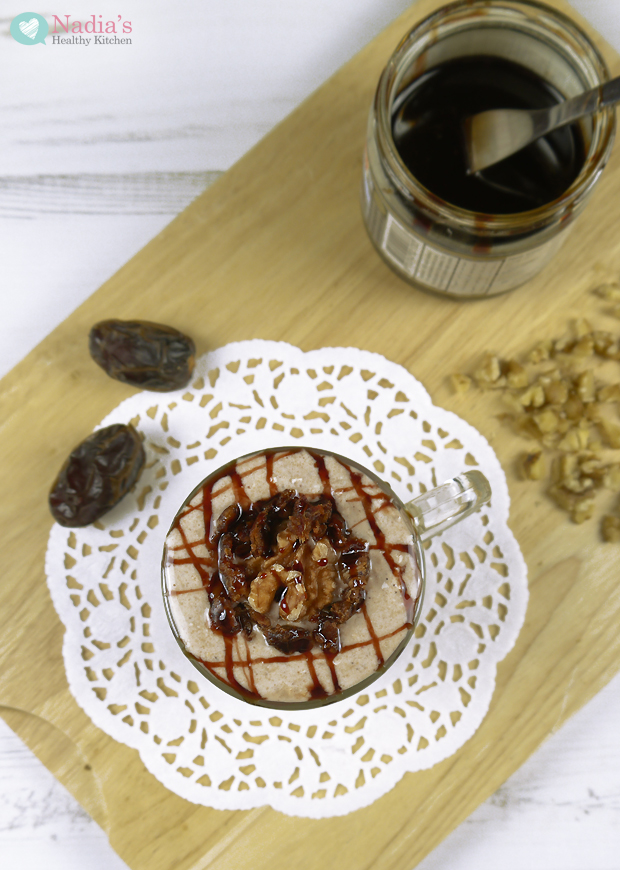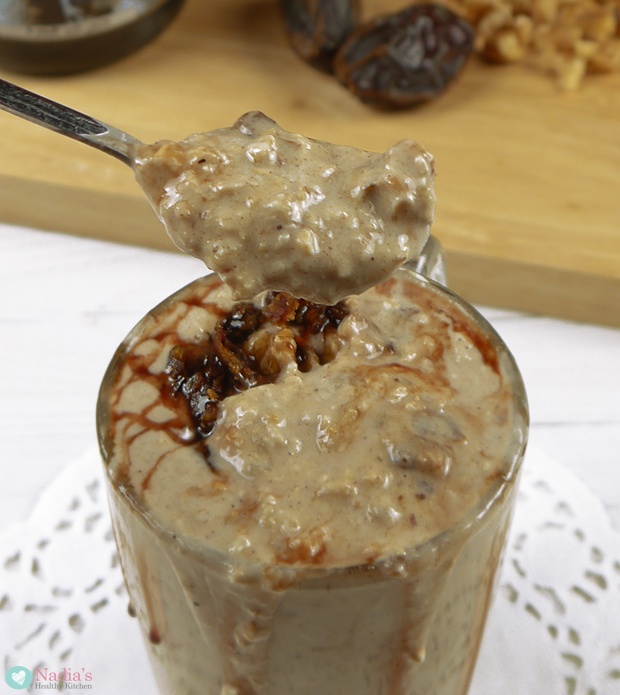 [recipe_box]
Date and Walnut Overnight Oats
Serves: 2
Ingredients:
2/3 cup oats
1/3 cup yogurt
1 cup milk
2 tsp date syrup (or you can use honey or maple syrup)
1 banana, mashed
¼ cup walnuts
¼ tsp cinnamon
pinch of salt (1/8 tsp)
Directions:
Mix all the ingredients in an air tight container and store in the fridge overnight…that's it!
[/recipe_box]
Nutritional information: (estimated per serving*)
Calories: 350 calories
Protein: 13.9
Carbs: 48.6
Fat: 12.3
Fiber: 5.7
*The figures above are an estimation based on using fat free yogurt and semi-skimmed milk. If you're using substitutions the figures will vary.
Check out my banana bread oatmeal recipe, also inspired by cake 😀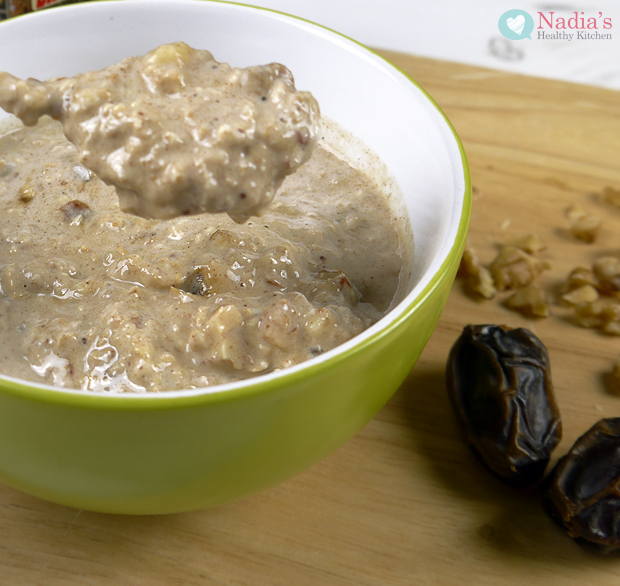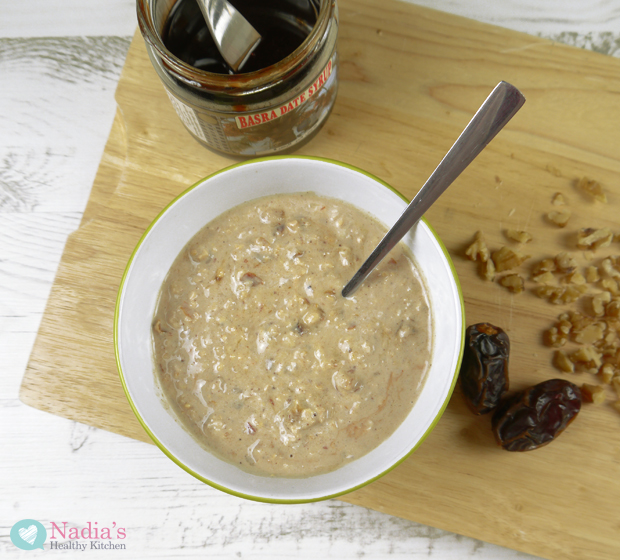 Share This Post