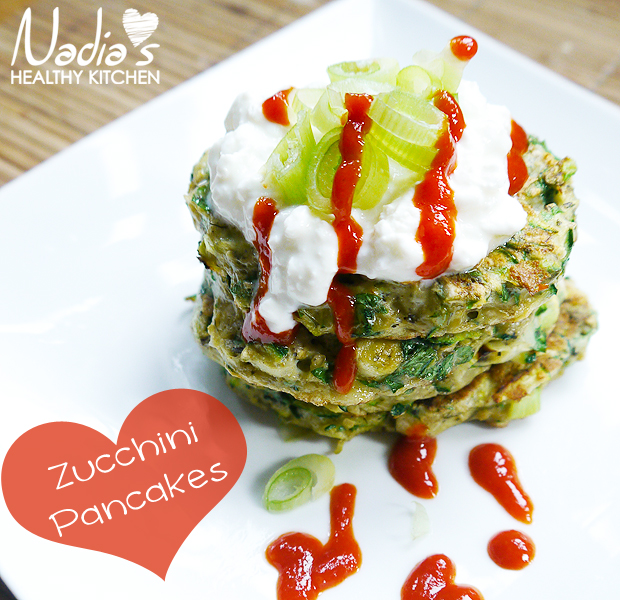 These Zucchini pancakes have a Middle Eastern twist to them. I love all the different spices and flavours used in Middle Eastern Cuisine. The more flavours the better! You don't often come across bland Middle Eastern food!
These pancakes make a good lunch, dinner or even snack! They're light, fluffy and they don't take much time at all to prepare. You can also have them as a side dish – goes really well with some grilled chicken. Sadly I didn't have any in my kitchen. (Ha! that rhymes :P)
Low calorie, low carb and low fat! Who doesn't like that combination 🙂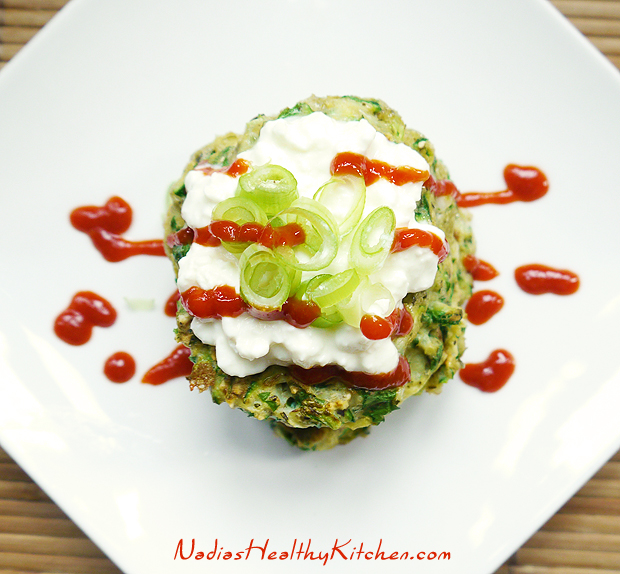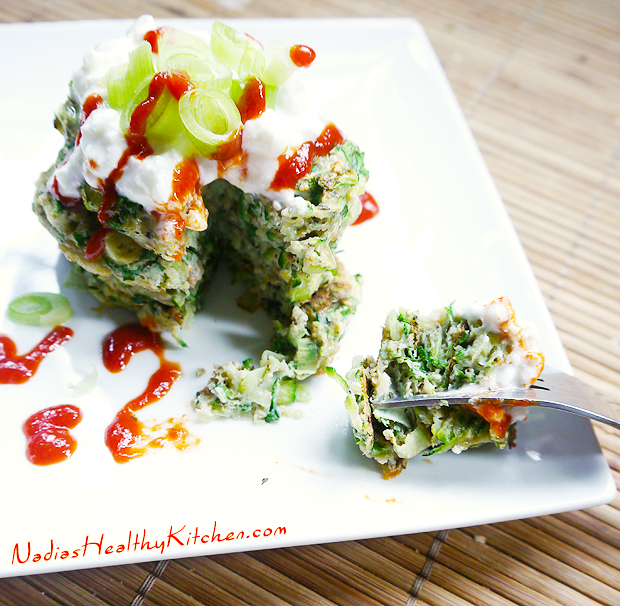 [recipe_box]
Clean Eating Zucchini Pancakes
Makes: 1 serving (4 pancakes)
Ingredients:
1/2 a medium zucchini, shredded
1 egg
1 tbsp nutritional yeast
1 tbsp oat flour
1/4 tsp cumin
handful chopped parsley
1 spring onion, finely chopped
1/4 tsp dill
1/2 tsp mint
pinch of garlic powder
pinch of chilli powder
black pepper and salt to taste
Directions:
Place the shredded zucchini in a sieve and sprinkle on some salt. leave to sit for about 15 minutes. Using your hands, squeeze out all excess liquid from the zucchini
Place the zucchini and the rest of the ingredients in a bowl and mix.
Heat a little bit of oil in a frying pan. drop in 4 pancakes and cook over a medium heat for a few minutes on each side.
[/recipe_box]
I topped this lovely stack of clean eating zucchini pancakes with cottage cheese, more chopped spring onions and a drizzle of Sriracha chilli sauce 🙂
Nutritional Information (Pancakes only):
Share This Post