Clean Eating Proats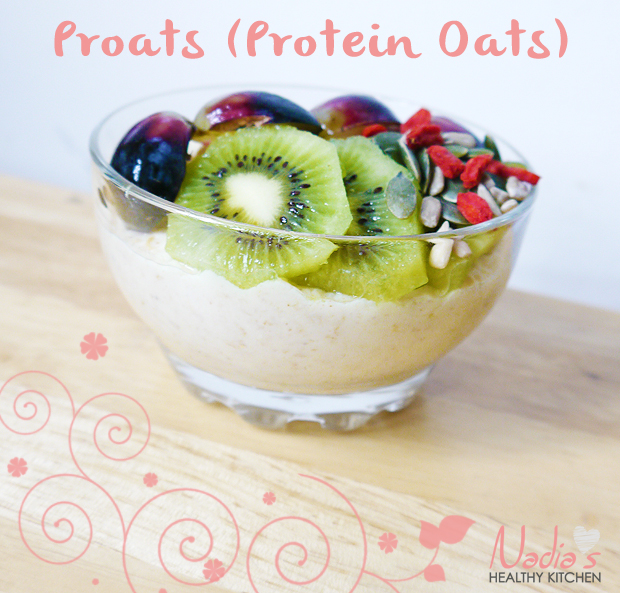 The words 'Proats' comes from combining the words 'protein' and 'oats', so it's basically oatmeal with added protein. If you're an oatmeal addict, then you will love proats! How do you know if you are one? well let's put it this way – do you eat oatmeal almost every morning? If so, this is a great way to spice up your daily bowl of oats, and depending on the protein powder you use you can add loads of different flavours.
For a balanced diet, it is advised to have protein with every meal. So adding some protein powder to your oatmeal isn't limited to post workout breakfasts.
This morning, I made banana and cinnamon clean eating proats.
[recipe_box]
Clean Eating Proats
Serves: 1
Ingredients:
1/4 cup oats
1 scoop banana whey protein
1/2 cup almond milk
1/2 cup water
1/4 tsp cinnamon
1 tsp milled flaxseed (I used Linwoods cocoa & berries)
Directions:
In a pan, heat the oats, cinnamon, water and milk and cook for a few minutes until the mixture thickens. Take of the heat and mix in the flaxseed and protein powder. Pour into a bowl and top with whatever you like (fruit, dried fruit, nuts…etc)
[/recipe_box]
You can use any protein flavours you have available or even flavourless protein powder and add your own flavours!
Share This Post