Cardamom is one of my favourite spices to use in sweet recipes. Like vanilla and cinnamon, adding cardamom makes everything taste sweeter so you can afford to use less sugar/sweetener which in my opinion is always a bonus.
Cardamom comes in the form of whole seeds, or crushed into a powder. I personally prefer the powder version as I find it easier to use.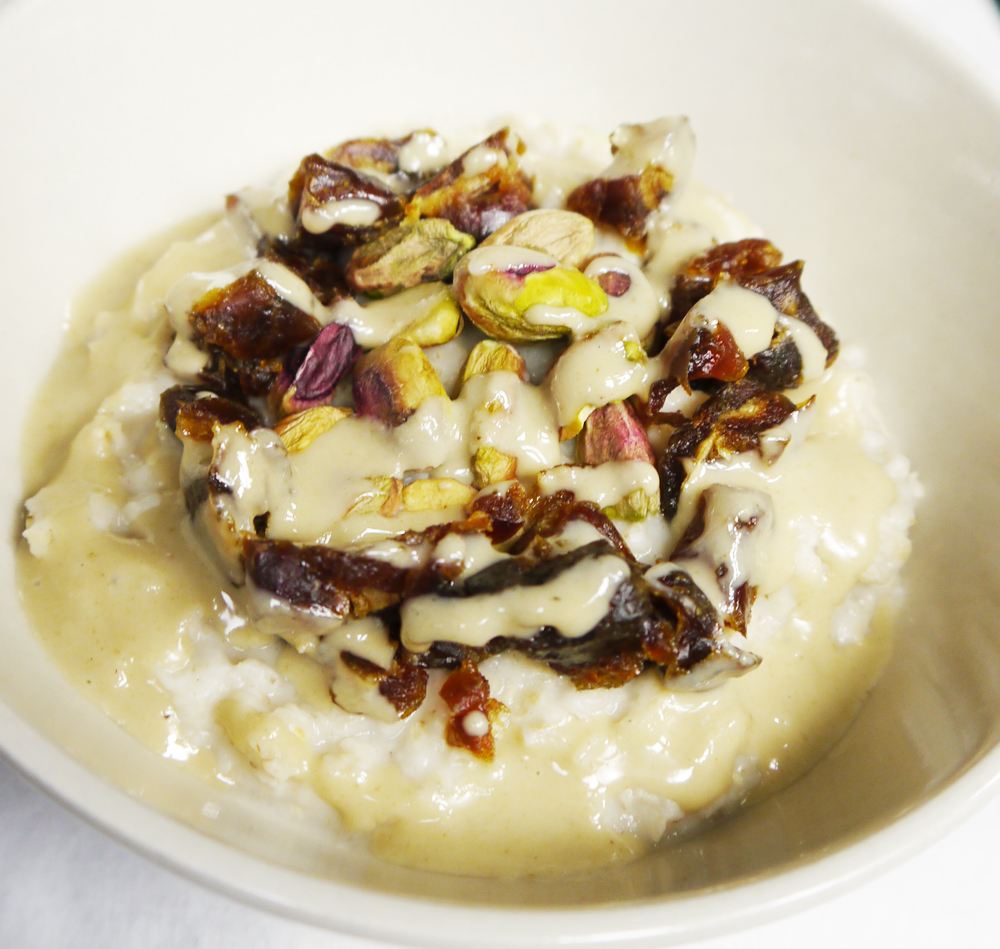 Middle Eastern Influence:
Cardamom is heavily used in middle eastern cuisine, especially in desserts. So it's not a surprise that the smell and taste of cardamom reminds me of my childhood when my nana used to give me date cookies flavoured with cardamom. To me, date and cardamom cookies are the best thing in the world!
[recipe_box]
Ingredients:
I'm using the same simple oatmeal recipe I use for most of my oatmeal dishes:
1/4 cup oats
1/2 cup coconut milk (or any type of milk you prefer)
1 sachet stevia
pinch of cardamom (cardamom is very strong so a little goes a long way)
Mix all the ingredients together and cook in the microwave for 1-2 minutes. The cooking time will depend on your microwave. I only left it in for 60 seconds on 750 watts. It might be a good idea to keep your eye on it whilst it's cooking
Topping:
4 small chopped dates
a small handful of pistachios
a drizzle of Tahini (sesame paste)
[/recipe_box]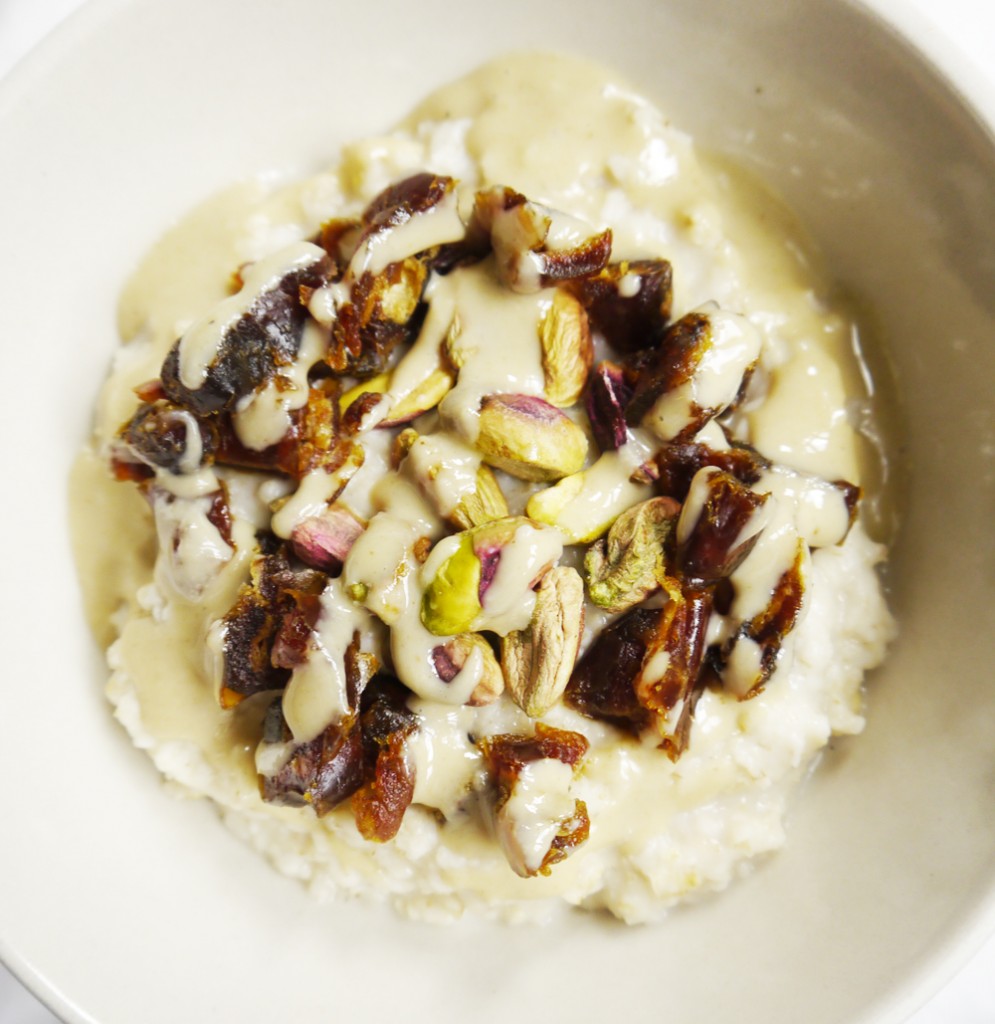 I added the pistachios for some protein and the Tahini for the calcium (although I didn't add much :P). The dates add extra natural sweetness and they're high in fiber.
Cardamom has many health benefits, one of which is aiding digestion and as someone who suffers with IBS, anything that helps my tummy along (or should I say intestines, but that doesn't sound as cute :P) is my friend!
Share This Post