Clean Eating Coconut cookies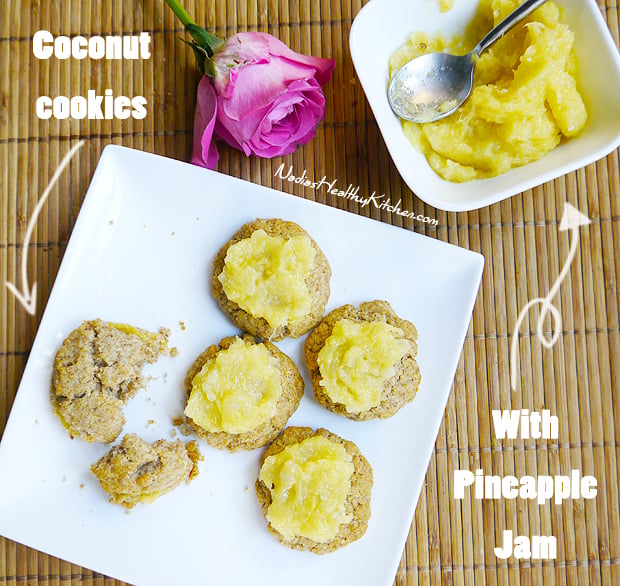 I had some leftover pineapple chunks sitting in the fridge that needed to be eaten and I had the idea of making coconut pineapple cookies. I haven't done much baking in a while since the weather has been quite warm and switching the oven on just makes our flat so much warmer. But my cookie cravings were still there and I knew I had to give eventually and bake something!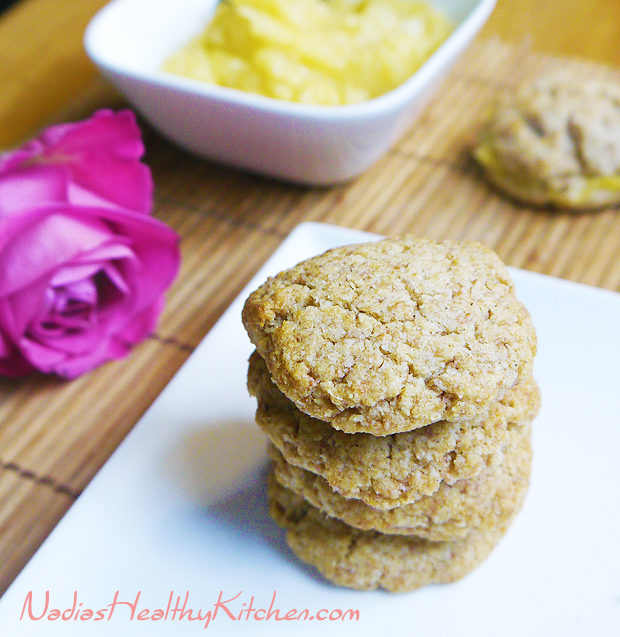 Initially I was going to incorporate the pineapple chunks into the cookies, but then it occurred to me to make a separate 'jam' to top the cookies with! And that's exactly what I did!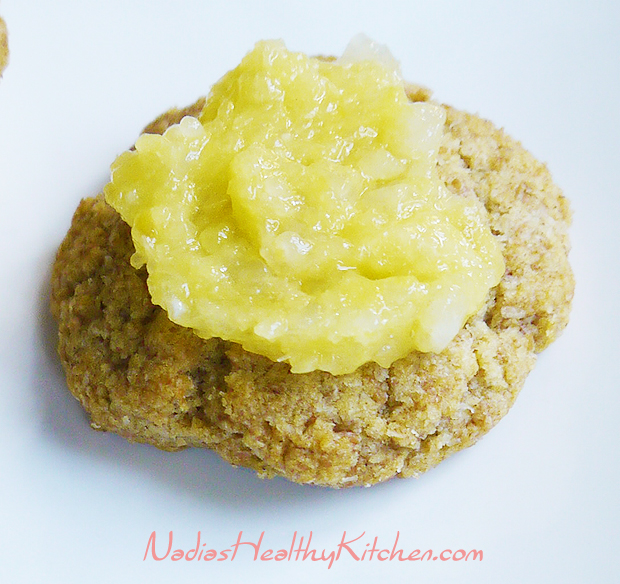 [recipe_box]
Clean Eating Coconut cookies
Makes: 12-14 cookies
Ingredients:
1/2 cup coconut flour
1/2 cup wholegrain spelt flour
1/4 cup stevia
1/8 tsp salt (I used 1/4 tsp and they came out too salty :S)
1/4 tsp baking powder
1/4 tsp baking soda
1/4 cup coconut oil
1/4 tsp vanilla paste (or vanilla extract)
2 tbsp milk (I used unsweetened almond milk)
Directions:
Preheat the oven to 160°C (350°F)
Mix the dry ingredients first, then add in the coconut oil, milk and vanilla
shape and place onto a lightly oiled baking sheet
bake for 8-10 minutes
For the Pineapple 'Jam':
All I did was heat and mash the pineapple in a pan with a little cornstarch. Left it to cool then used a hand blender to turn it into a smooth paste.
[/recipe_box]
These clean eating coconut cookies have a lovely crumbly texture. They just melt in the mouth!
You can either top the cookies with the pineapple jam (as I've done in the photos), or you can make a cookie sandwich with the pineapple jam as a filling in between two cookies. Or you can eat the cookies on their own if you prefer not to make the pineapple spread 🙂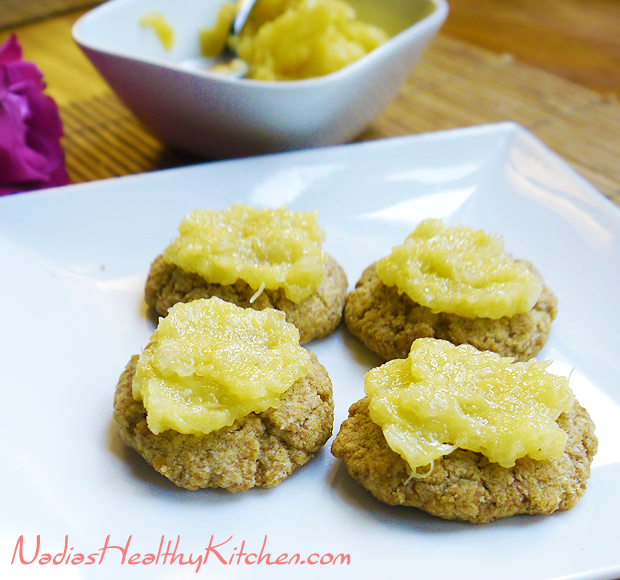 I hope you get the chance to try these clean eating coconut cookies. Let me know if you do 😀 x
Nutritional Information (without the pineapple jam):
Share This Post