Clean Eating Coconut Butter Cookies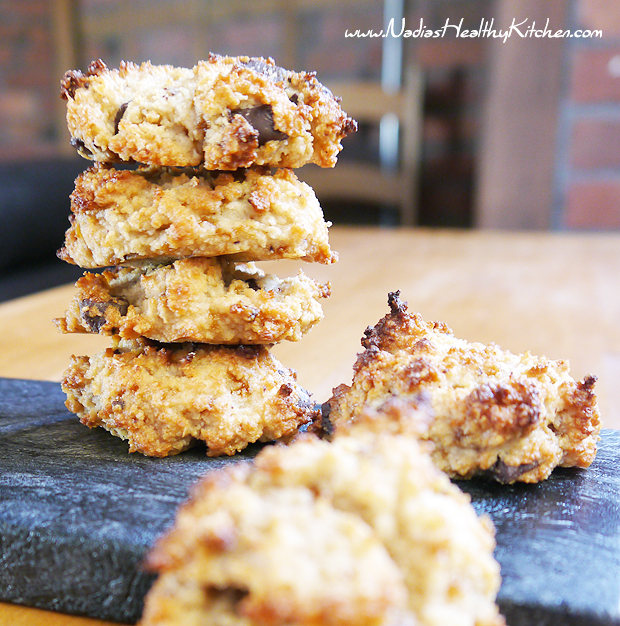 You will probably notice that I use coconut oil quite often in my recipes. Coconut oil is a great option for baking especially for vegans, not to mention the great health benefits it offers. Just because you're eating a dessert doesn't mean it can't be nutritious and good for you!
I wanted to try something different today, instead of using coconut oil to make some chocolate chip cookies, I decided to use coconut butter (or creamed coconut as it's known here in the UK)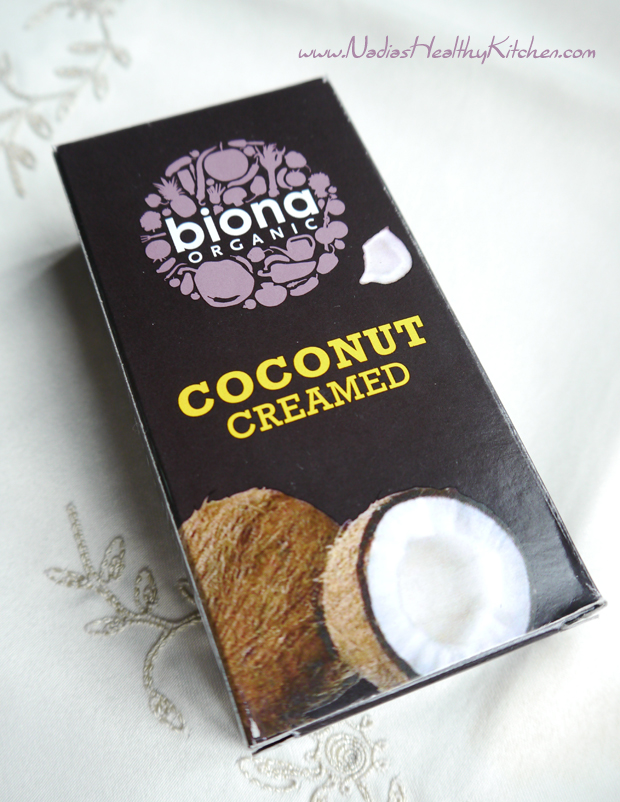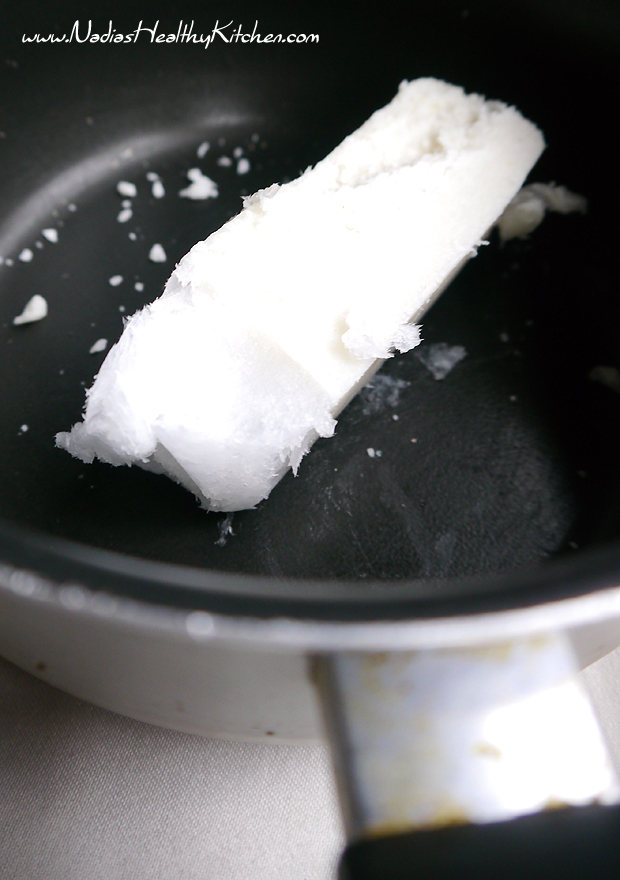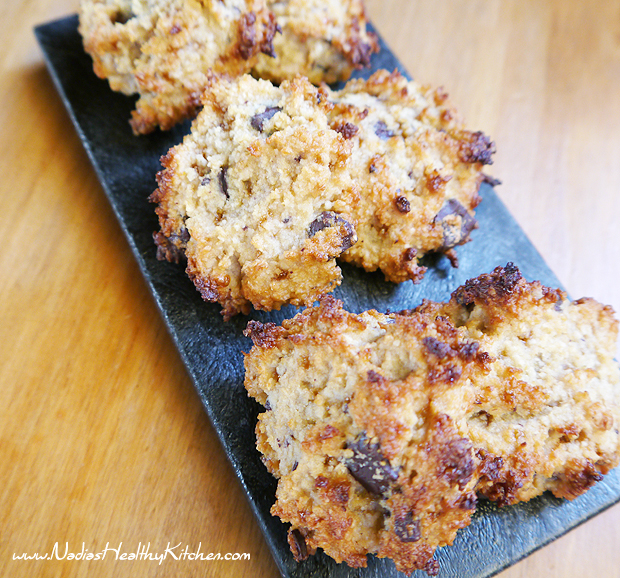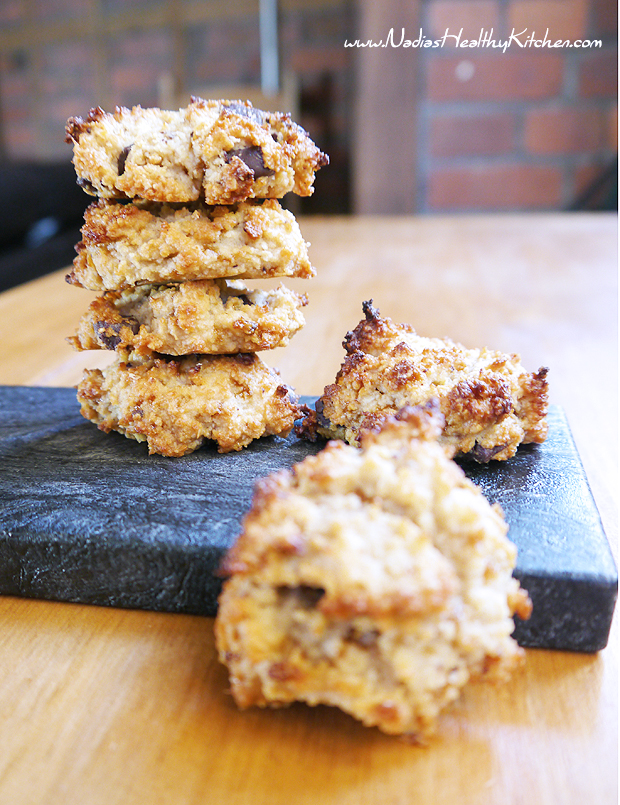 Coconut butter gives these cookies a lovely chewy, rich texture. Similar to what you would get when using peanut butter to make peanut butter cookies.
These clean eating coconut butter cookies are gluten-free, vegan and dairy-free.
[recipe_box]
Clean Eating Coconut Butter Cookies
Makes: 12
Dry Ingredients:
1/2 cup almond meal (ground almonds)
1/4 + 1 tbsp cup oat flour (use gluten-free oats for a gluten-free option)
1 tbsp coconut sugar (or you could use brown sugar)
2 tbsp chocolate chips (dark, carob, vegan…etc)
Wet Ingredients:
1/3 cup coconut butter, melted
¼ cup apple sauce
2 tbsp water
2 tbsp maple syrup
1 tsp vanilla extract
Directions:
Preheat the oven to 180C (350F/160C fan assisted)
Melt the coconut butter (creamed coconut) in a pan over a medium/low heat. Once melted leave to cool for a few minutes then add in the water, maple syrup, apple sauce and vanilla extract.
In a large bowl, mix together the dry ingredients.
Pour the coconut butter mixture into the bowl of dry ingredients then add in the chocolate chip. Give it a good mix.
On a baking sheet, drop spoonfuls of the dough (it should be enough for 10-12 cookies)
Bake for about 20 minutes.
[/recipe_box]
The flavour of the apple sauce does come through so if you're not vegan and you find that the apple sauce is too overpowering, you could substitute it with 1 egg. I personally like the flavour it adds 🙂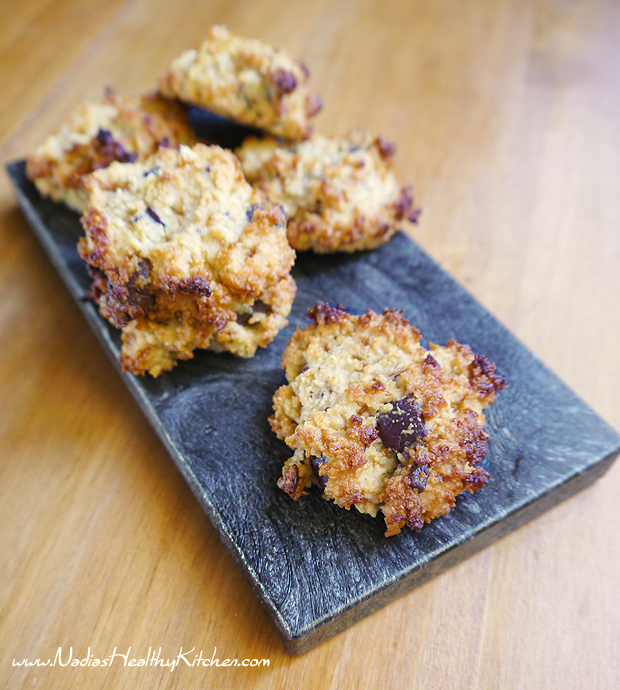 Share This Post