Clean Eating Chocolate Pancakes:
Anyone who tells you you shouldn't eat chocolate for breakfast, don't listen to them! You can and you should eat chocolate for breakfast! Assuming you are a chocolate lover of course, if not then it's probably best to avoid it 😛
If you are a chocolate lover, then this recipe is for you! It's extremely healthy and fast to make.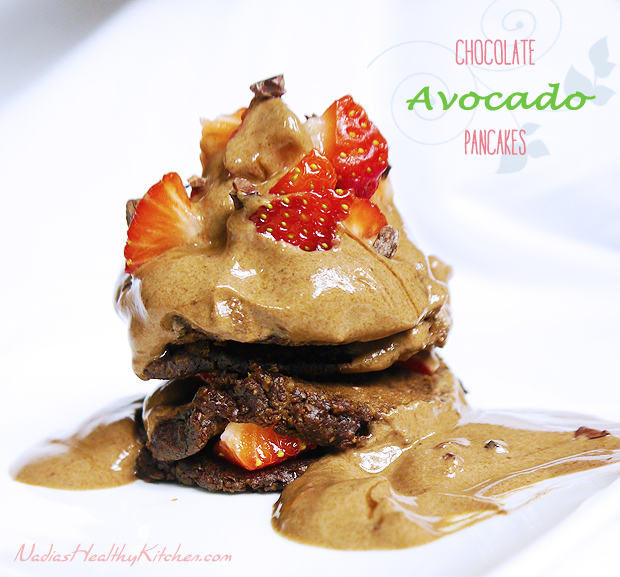 These chocolate pancakes are so moist, soft and brownie like! They're also:
low calorie
Dairy free (the pancakes, not the sauce!)
Vegan (the pancakes, not the sauce!)
Processed sugar free
Can be gluten free (If you make sure you use gluten free oats!)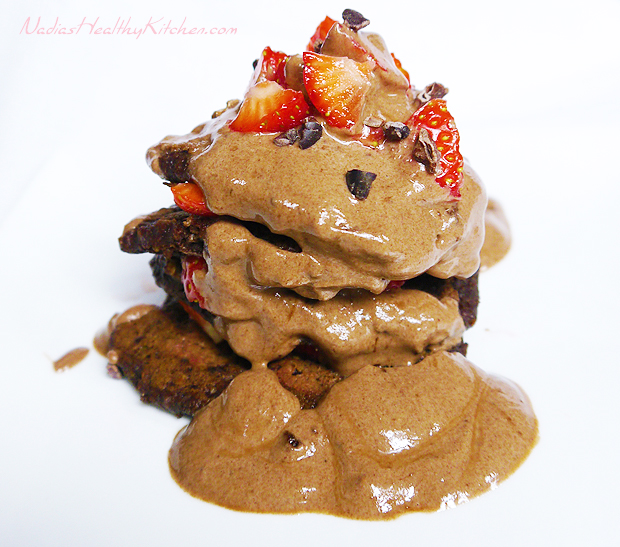 [recipe_box]
Clean Eating Chocolate Avocado Pancakes
Serves: 1
Ingredients:
For the pancakes:
1/4 cup oat flour
1 tbsp cocoa
1 tbsp stevia
1/4 tsp baking soda
1/4 cup unsweetened almond milk
1 heaping tbsp mashed avocado (the riper it is, the easier it is to mash)
1 tsp coconut oil
Pinch of salt (optional)
Directions:
Mix the dry ingredients first, then add in the avocado, coconut oil and milk. You will end up with a lovely thick batter
In a skillet, melt a little bit of coconut oil on a medium heat then drop in 1 tbsp of batter for each pancake.
Cook on each side for a minute or so.
For the sauce:
I mixed 2-3 tbsp low fat Greek yogurt with 1 tsp cocoa powder and 2 tsp date syrup. If you don't have date syrup, use any other sweetener you prefer.
[/recipe_box]
I chopped up some strawberries to layer the pancakes with. I also added a sprinkle of raw cacao nibs to add in some crunch 😉
Nutritional Information:
Share This Post