Dates is one of my favourite ingredients to use. Apart from it being extremely good for you due to it's rich in fiber and nutrients content, it's also naturally very sweet and has a fudgy rich texture which makes it an excellent candidate for many different recipes. I often eat dates on their own as a snack or combine them with walnuts (heaven!). They're also amazing dipped in chocolate! Check out my Chocolate Covered Dates Recipe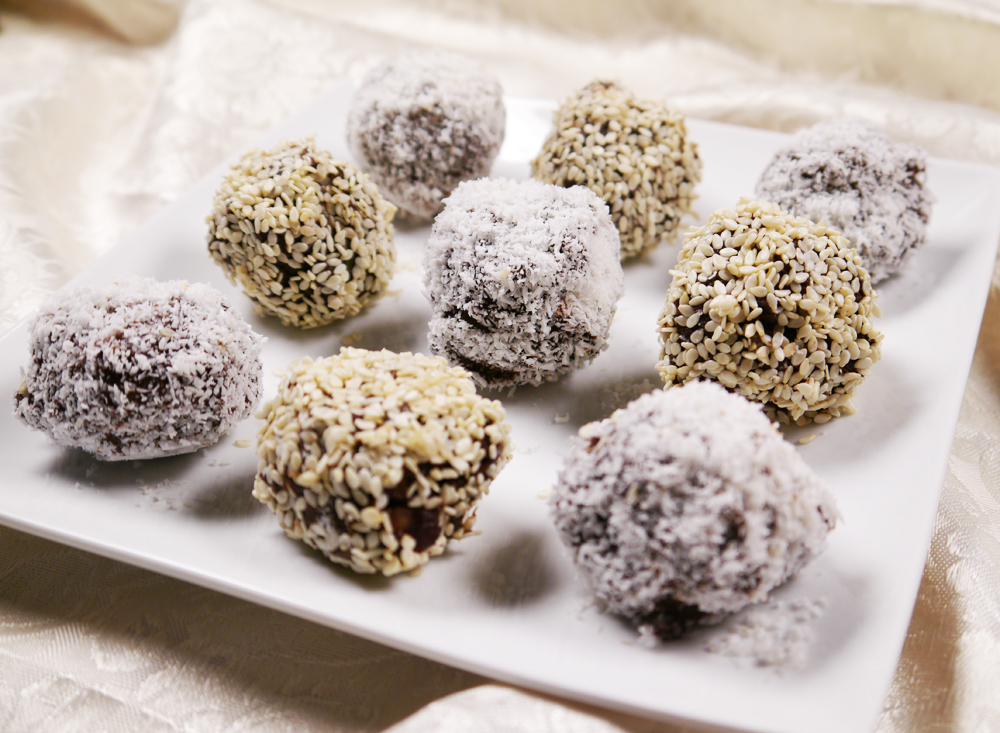 This recipe is:
Clean
Raw
Vegan
Dairy free
Gluten free
and sugar free
It's very simple to make and requires very few ingredients.
[recipe_box]
Chocolate Date Balls
Ingredients:
1 cup pitted dates (the softer the type of dates the better!)
1/2 cup nuts. I used walnuts but you can use any type of nut (almonds, cashews, hazelnuts…etc)
1/4 cup pumpkin seeds (if you don't like pumpkin seeds, replace them with more nuts instead)
3 tbsp cocoa
1 tsp cinnamon
Coating: shredded coconut and sesame seeds (You can use anything you want to coat them. Other topping ideas: cocoa powder, chopped nuts or you can even dip them in melted chocolate!)
Method:
Place all the ingredients in a food processor and blend until all the ingredients are well combined (I sometimes soak the dates and nuts in water for about an hour to make the blending process smoother)
Shape into balls
dip into coating of choice
[/recipe_box]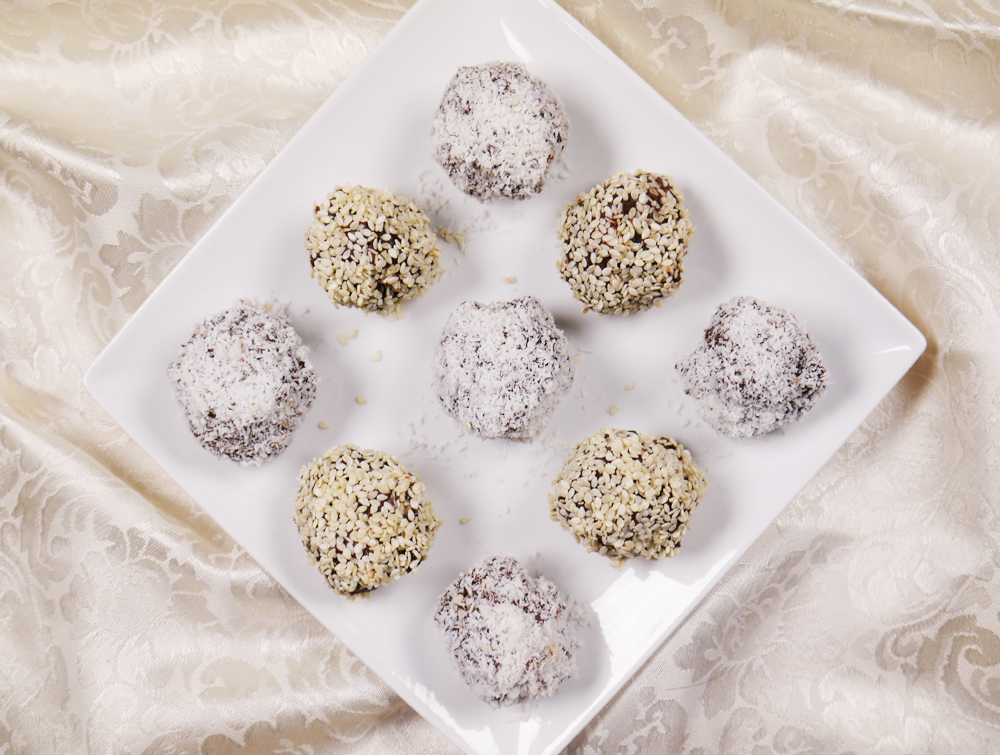 The thing I love about these date balls is that you don't need to add any sugar, stevia or any other type of sweetener because it's already extra sweet! The natural cocoa powder gives it that chocolatey flavour without the extra fats that accompany regular chocolate. And it's such an easy recipe to play around with, you can change the ingredients depending on your personal preferences!
Enjoy! 🙂