Clean Eating – Chocolate Coconut Hearts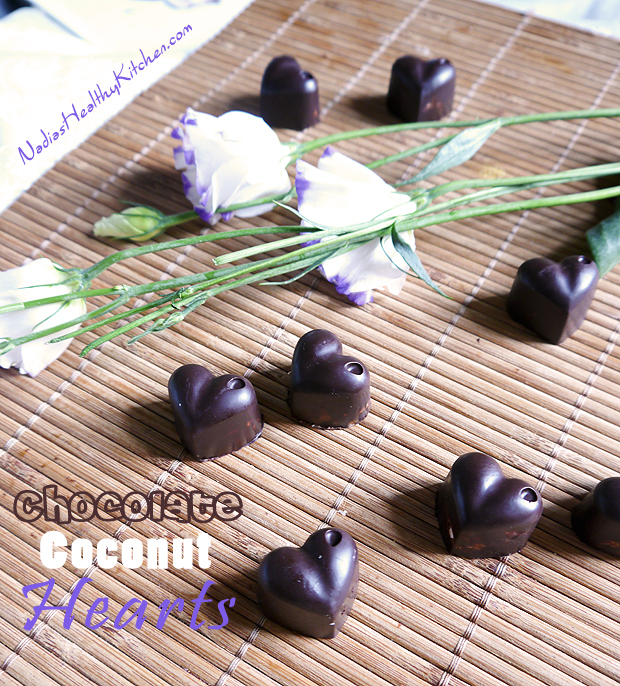 What's this, Another chocolate recipe? I know the last post was a chocolate bar recipe, but I'm sure you don't mind more chocolate in your life, do you? 😛
A few days ago I bought these adorable heart shaped chocolate moulds and was dying to use them!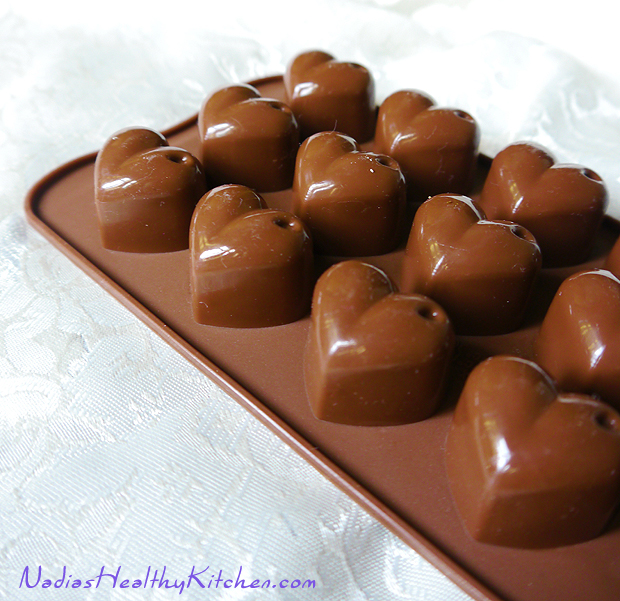 My imagination is going wild with recipes using these pretty moulds. Maybe some kind of frozen yogurt treat will be my next experiment, but we'll see 😉
So I've been wanting to make a healthier version of a Bounty chocolate bar for a while now. I'm a big fan of Bounty bars but haven't had one in years! Finally the time has come for me to enjoy them again, minus all the processed sugar and other additives (yay!)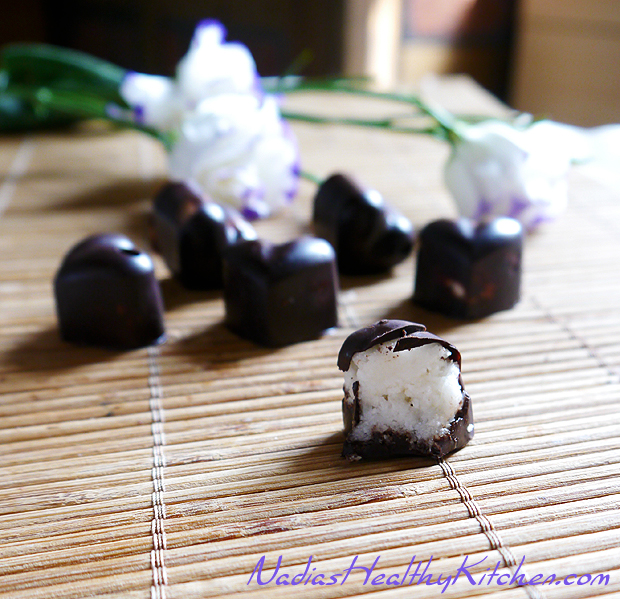 These chocolate coconut hearts are super simple to make and only require a few ingredients and a few minutes of your time!
This recipe is Dairy free, sugar free, gluten free and can easily be made vegan 🙂
[recipe_box]
Clean Eating – Chocolate Coconut Hearts
Makes: 15 chocolate coconut hearts
Ingredients:
3 tbsp coconut oil
6 tbsp shredded coconut
2 tsp stevia
1-2 tsp honey (or Agave)
80g dark chocolate (I used Black and Greens 85% organic chocolate)
Directions:
Mix the first 4 ingredients together and set aside
Break up half the amount of chocolate and melt in the microwave.
Using a small brush, dip into the chocolate and coat the bottom and the sides of your chocolate moulds
place in the freezer for 15 minutes until the chocolate has hardened
take the moulds out and start dropping in the coconut mixture. Don't overfill the hearts as you need some space to add more chocolate to create the base of the heart.
Melt the other half of the chocolate and add it to the base of the heart to complete the chocolate shell.
Place in the freezer for another 15 minutes or until the chocolate had hardened.
[/recipe_box]
If you don't happen to have chocolate moulds, you can use cupcake paper cups and follow the same steps.
I would keep them in the fridge especially on a hot day. The most annoying thing is when you pick up a piece of chocolate only to have it melt all over your fingers! I think they taste nicer cold too 🙂
Share This Post