Chocolate Chip Avocado Cookies :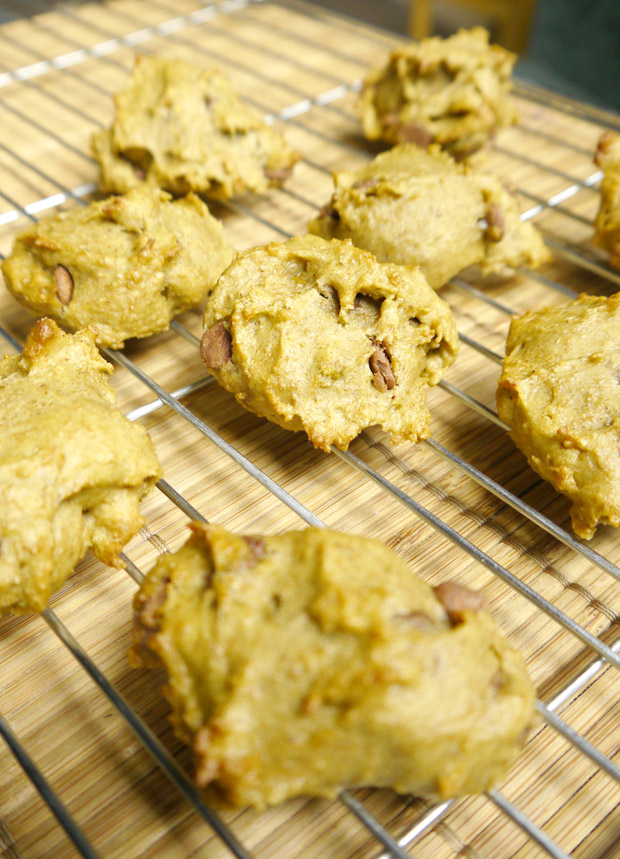 I am IN LOVE with these cookies! It may sound like a strange ingredient to add in a dessert, but trust me it does work!
Avocados can be used in baking as a substitute for butter/oil. The benefit of using avocados is that it contains less saturated fats 'bad fats' compared to dairy butter.
It is not low in calories due to its high fat content but it's unsaturated fat which is beneficial for the body.  It's also rich in potassium, vitamin K, B, C and B6
So these cookies will be oil free, dairy free and potentially sugar free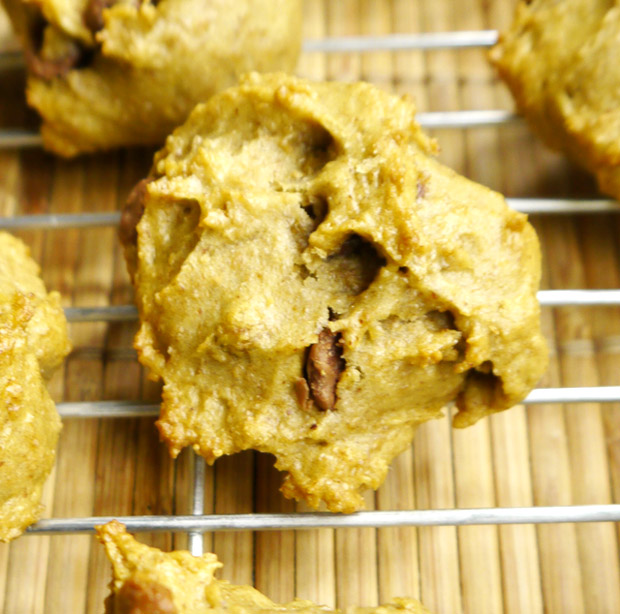 [recipe_box]
Wet Ingredients:
1 medium ripe Avocado
1 egg
¼ cup honey (or any other sweetener you prefer)
1 tbsp natural peanut butter
1 tbsp milk (I used Kara coconut milk)
¼ tsp vanilla paste
Dry Ingredients:
1 cup wholegrain spelt flour
¼ cup granulated stevia
1 tsp baking powder
1/8 tsp salt
¼ cup chocolate chips
¼ cup pistachios
Method:
Preheat your oven to 160c (375f)
Blend together the wet ingredients in a food processor (or use a blender) until well combined.
In a bowl, mix all the dry ingredients. Add the wet ingredients to the dry and mix well.
Spoon the mixture onto a lightly oiled baking sheet/tray and bake for 15 minutes.
[/recipe_box]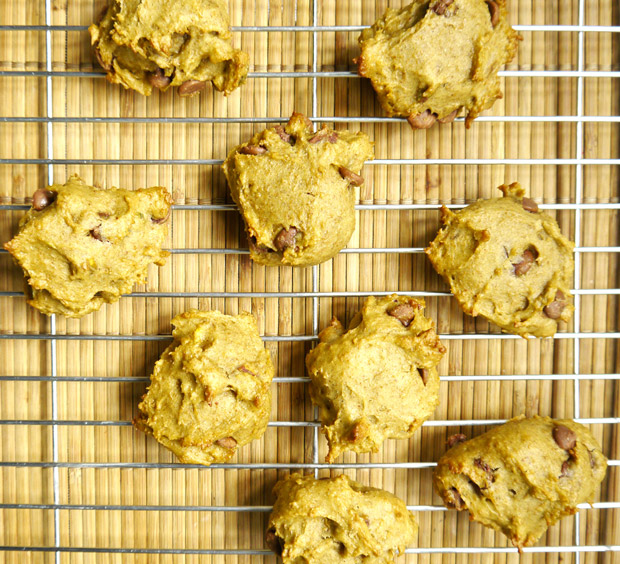 Share This Post