Clean Eating Strawberry and Banana Cookies: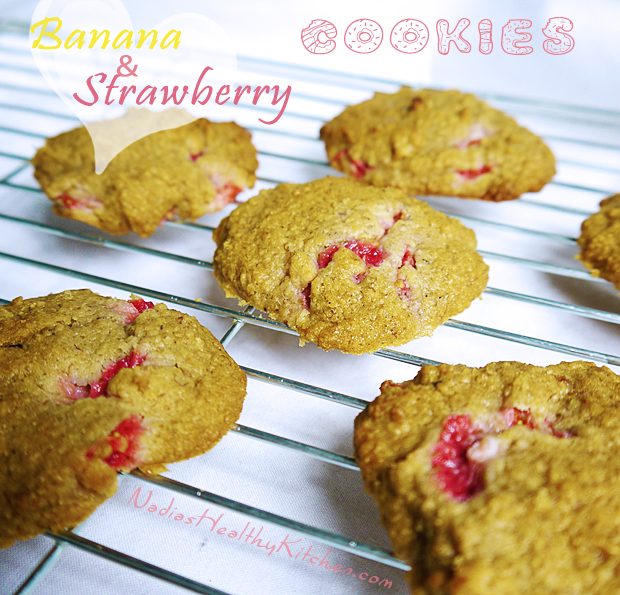 If you're a fan of light, moist and fluffy cookies you have to try these! Only a few ingredients required and will take you no longer than 30 minutes from start to finish!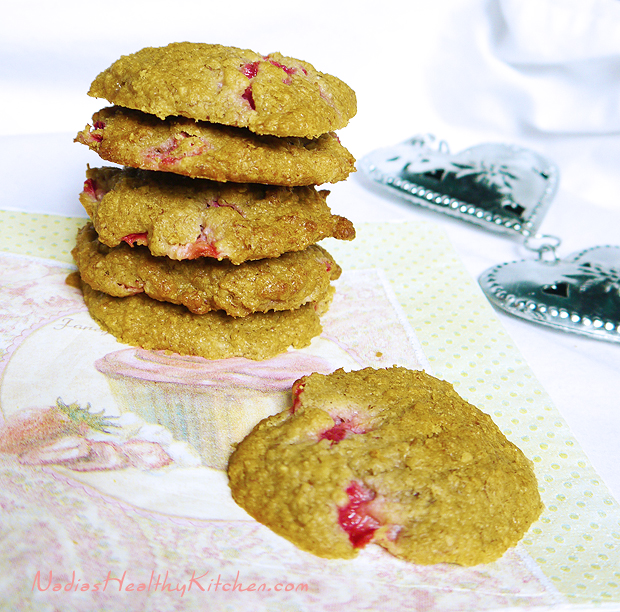 These cookies are sugar free, dairy free, low in calories and can easily be made gluten free. Just make sure your oats are gluten free. They can also be made vegan if you substitute the honey with something else.
[recipe_box]
Clean Eating Banana Strawberry Cookies:
Servings: makes about 16
Dry ingredients:
1 cup oat flour
2 tbsp stevia
½ tsp baking soda
¼ tsp salt
Wet ingredients:
1 mashed banana
½ cup chopped strawberries
1 egg
1-2 tbsp honey (Substitute with agave or maple syrup to make it Vegan)
½ tsp vanilla extract
1 tbsp coconut oil
Directions:
Preheat your oven to 170c (fan assisted)
In a large bowl, mix the dry ingredients.
In a separate bowl, mix all the wet ingredients.
Pout wet ingredients into the bowl with the dry ingredients and mix well.
Drop onto a lightly oiled baking sheet.
Bake for about 15 minutes
[/recipe_box]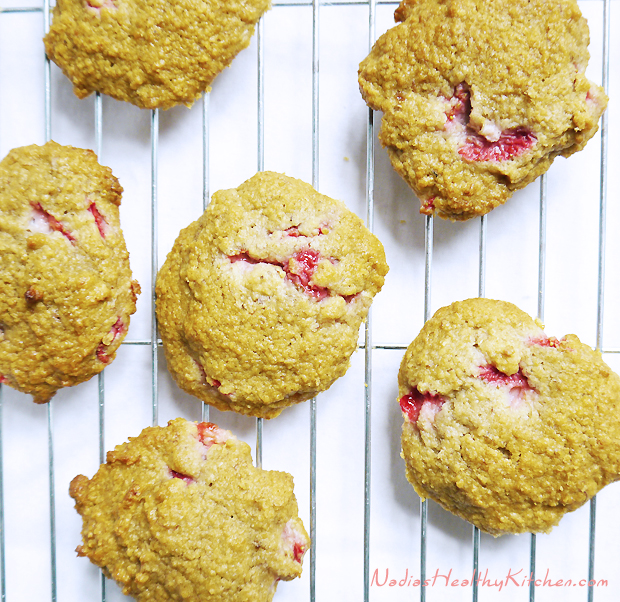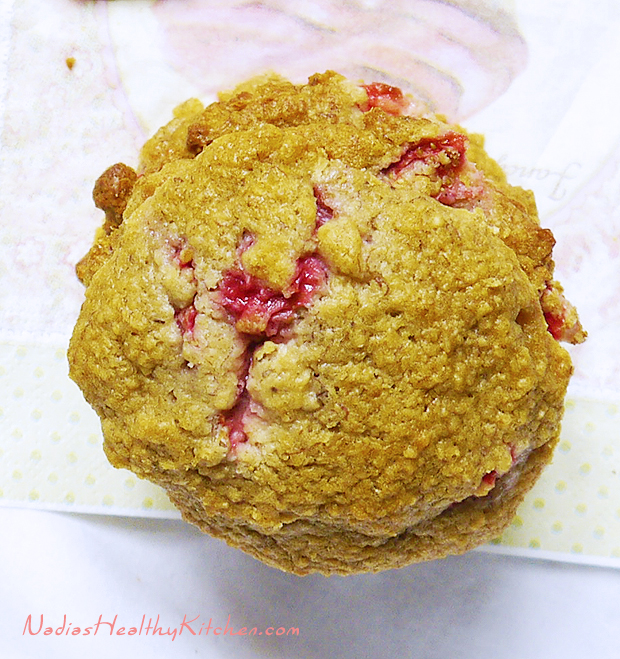 Share This Post