Clean Eating Anzac Biscuits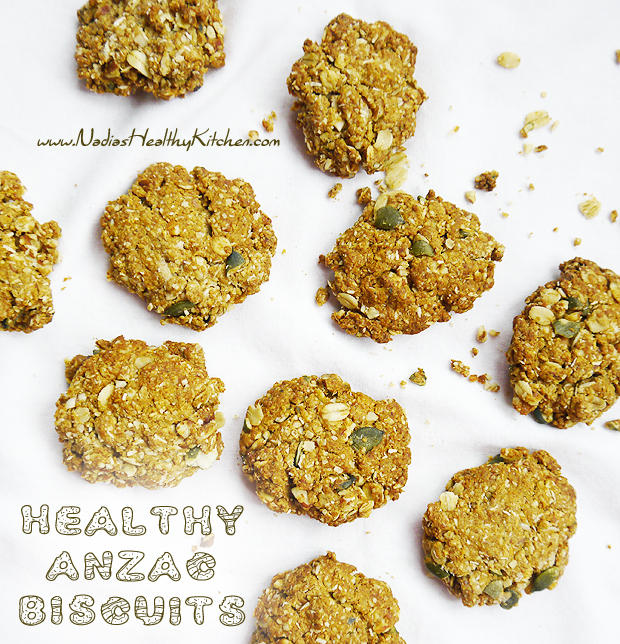 I don't know about you, but I prefer my cookies/biscuits to be crunchy and crumbly. And I don't know if you've noticed, but most healthy, clean cookies tend to turn out soft and chewy. Don't get me wrong, I also love the occasional chewy, moist cookie…but most of the time, I want that crunch!
I didn't really know what Anzac biscuits were until I recently came across some whilst I was food shopping and thought they looked quite healthy. On inspecting the ingredients on the back of the package I realised how easy it would be to replicate them whilst making a few healthy alterations.
These clean eating anzac biscuits are crunchy, sweet and full of nutrition and healthy fats.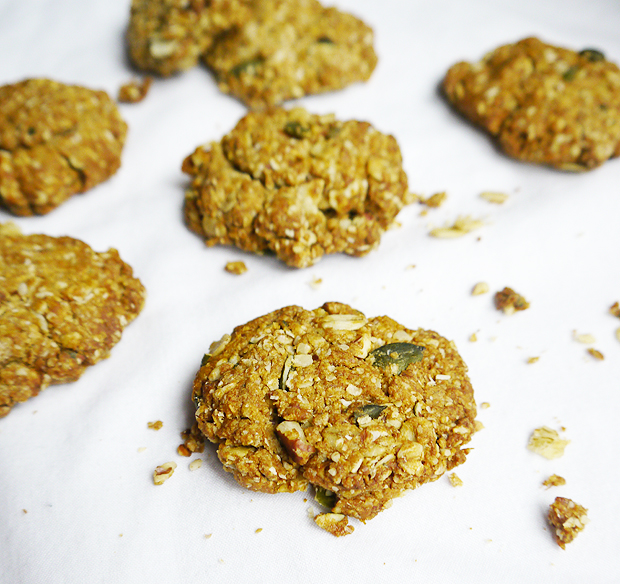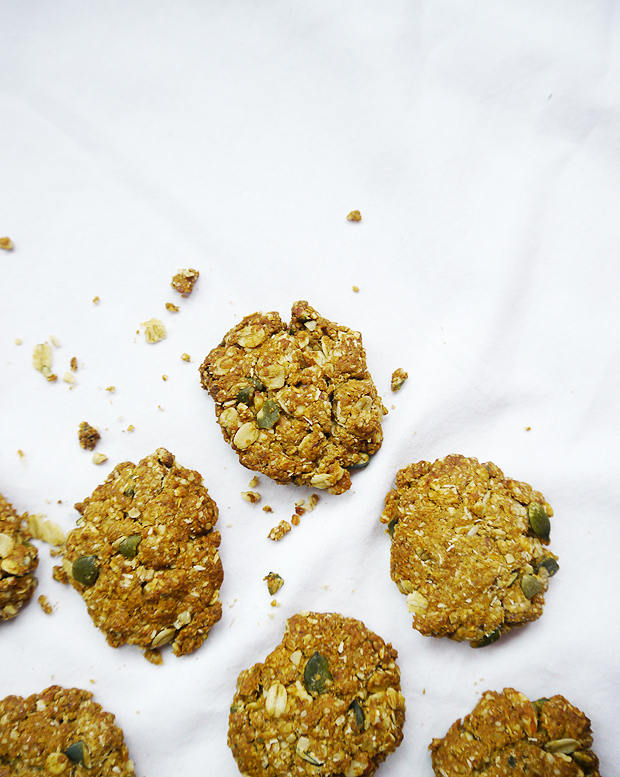 [recipe_box]
Clean Eating Anzac Biscuits
Dry Ingredients:
½ cup oats
½ cup oat flour
1 cup spelt flour
½ cup shredded coconut
1 tsp baking powder
¼ cup coconut sugar
¼ tsp salt
3/4 cup nuts and seeds (I used chopped almonds, pecans and pumpkin seeds)
Wet Ingredients:
3 tbsp maple syrup
¼ cup coconut oil
2 tbsp boiling water
15-20 drops stevia
Directions:
Preheat the oven to 170c/150c fan assisted (325f)
Mix all the dry ingredients together apart from the baking soda
In a pan, melt the coconut oil over a low heat then add the maple syrup and stevia then take off the heat.
Mix the 2 tbsp of water with the baking soda then add to the pan of wet ingredients.
Pour the wet ingredients over the dry ingredients and mix well.
Line a baking sheet. Drop spoonfuls of the dough onto the sheet. I made mine teaspoon sized and used my hands to make them into even, round shapes.
Bake for 15-20 minutes until golden brown.
[/recipe_box]
These clean eating anzac biscuits are dairy free and vegan.