Only just over a week left before Christmas! If you're like me and left Christmas shopping until the last minute, here's some fun foodie gift ideas to help you out: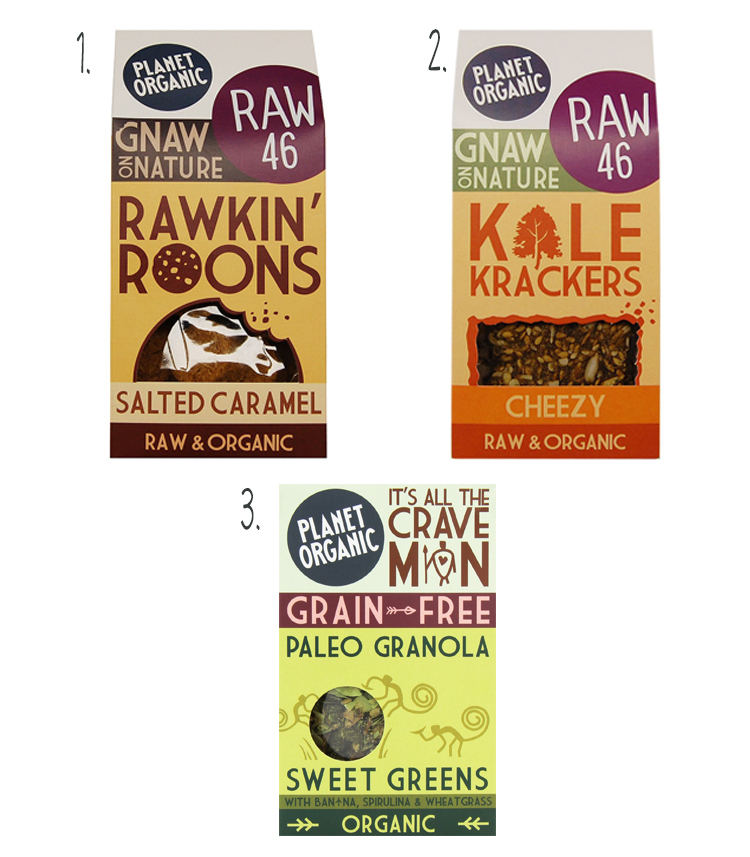 1. Planet Organic Caramel Rawkin' Roons (90g) – Raw but very delicious salted caramel coconut macaroons.
2. Planet Organic Cheezy Kale Kracker (80g)
3. Planet Organic Paleo Granola Sweet Greens (350g) – Granola full of yummy ingredients like coconut chips, dates, cashews, pumpkin seeds, brazil nuts, chia seeds, wheatgrass powder and spirulina.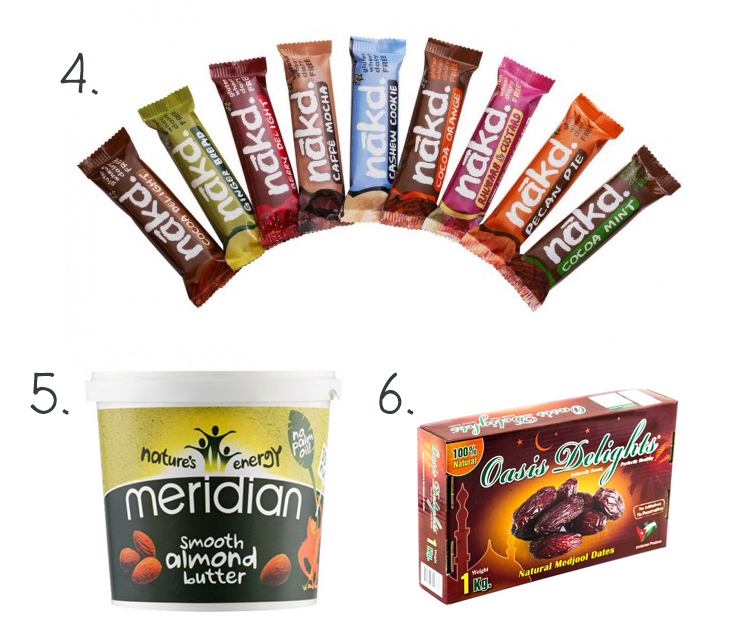 4. Nakd Bars – One of my favourite snacks on the go has to be Nakd bars. They're so handy to have in my bag for when I'm craving something sweet or need a good energy boost. You can get boxes of 18 bars in a variety of flavours.
5. Almond Butter – If you know a nut butter addict, get them one of these 5kg tubs of almond butter. I always have a tub in my cupboard. Those small jars of nut butter don't only last me a week!
6. Oasis Delight Medjool Dates – If you're looking for a gift for someone with a massive sweet tooth but you know they won't appreciate chocolates or sugary treats, these medjool dates are an amazing alternative. Sweet, fudgy and delicious!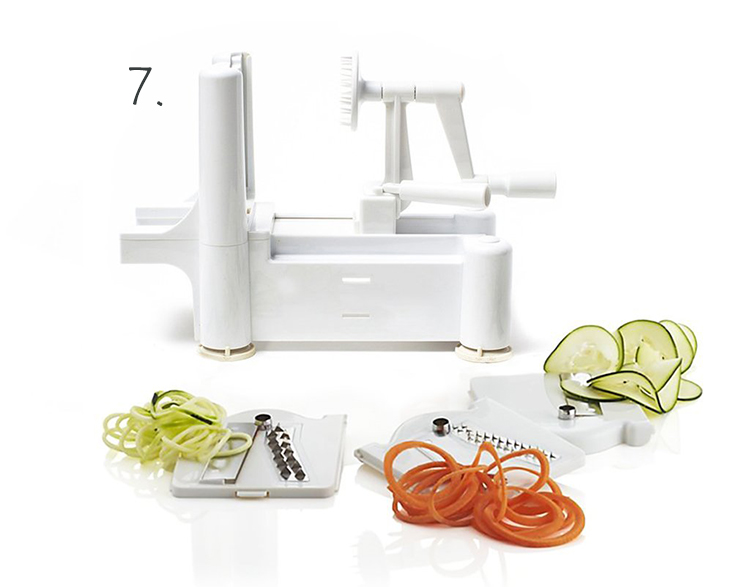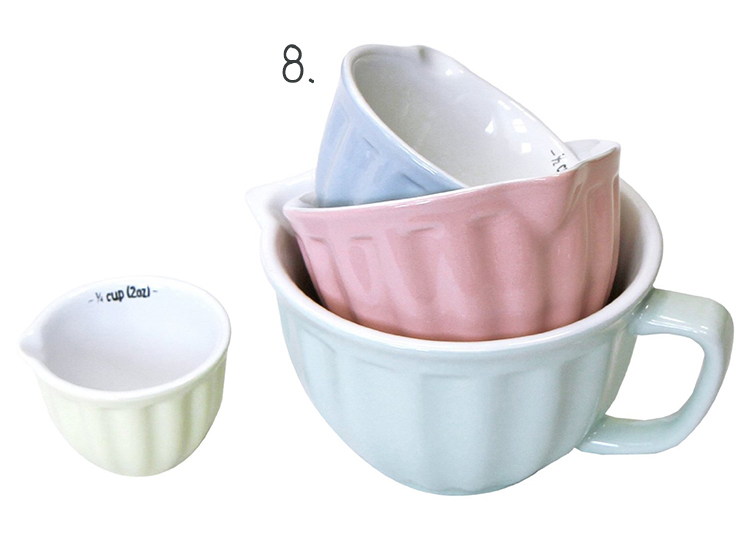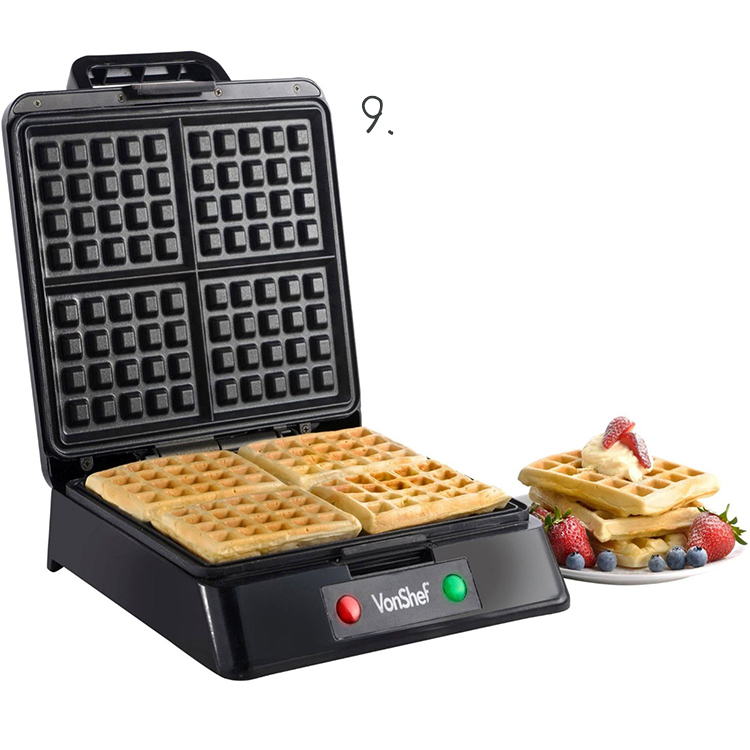 7. Spiralizer Tri-Blade Vegetable Slicer – For making courgetti spaghetti of course!
8. Set of 4 Delicious Pastel Chic Kitchen Measuring Cups – Anyone who's into baking should have a set of measuring cups. Even though it's usually used in US recipes, they're becoming more popular in the UK. I personally prefer them and find them easier to use compared to scales and measuring jugs.
9. Waffle Maker – I got a waffle maker a few months ago and I've been using it loads since! You can make lots of different types of waffles, sweet or savoury!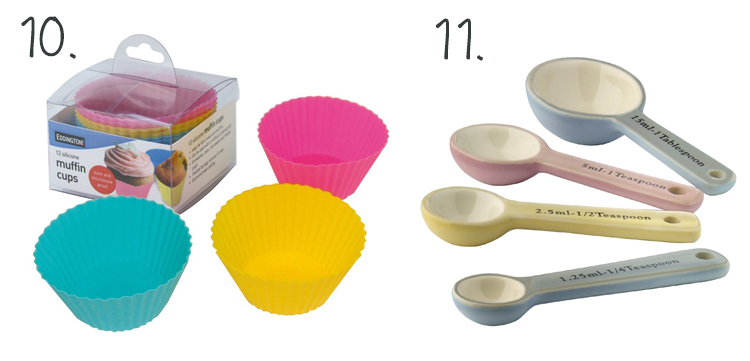 10. Silicone Muffin Cups – A must have for the avid bakers, especially if they love muffins and cupcakes!
11. Measuring Spoons – Again, a must have for any baking enthusiast.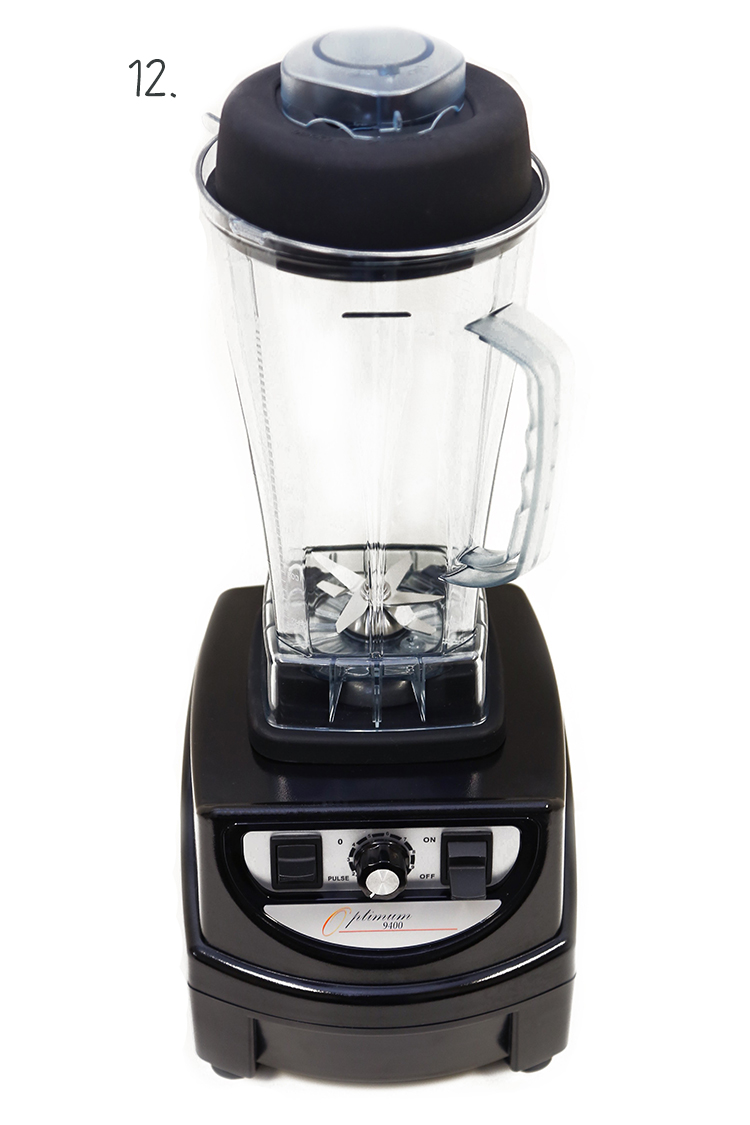 12. Optimum 9400 Blender – Like the VitaMix, but more powerful and cheaper! Although it's still on the higher end in terms of price, it's definitely worth the investment. It's the blender that I use and I don't know what I would do without it!
*Disclaimer: This post contains affiliate links. If you click on one of the links above and purchase a product I will receive a small percentage that will go towards allowing me to maintain this blog. All opinions are my own.
Share This Post