Chocolate Tahini Cups (Vegan & Gluten-free)
Like a chocolate peanut butter cup, but made with tahini instead of peanut butter. A quick and easy treat that calls for only a few ingredients but results in the most delicious treat.
There are so many chocolate peanut butter cup (aka Reese's peanut butter cup) recipes out there. They are so popular, and it's not difficult to see why. Peanut butter and chocolate is such a lush combination! However, being the tahini addict I am, I had to create a version using tahini instead of peanut butter, and dare I say I think it tastes so much better!
These chocolate tahini cups are probably one of my favourite weekend movie night treats, along with homemade popcorn of course! But you always need a sweet, preferably chocolate, treat in the mix to make it feel extra special.
If you're a fan of Reese's peanut butter cups, then you will love these chocolate tahini cups. They're vegan, gluten-free and nut-free – a great alternative for nut allergy sufferers.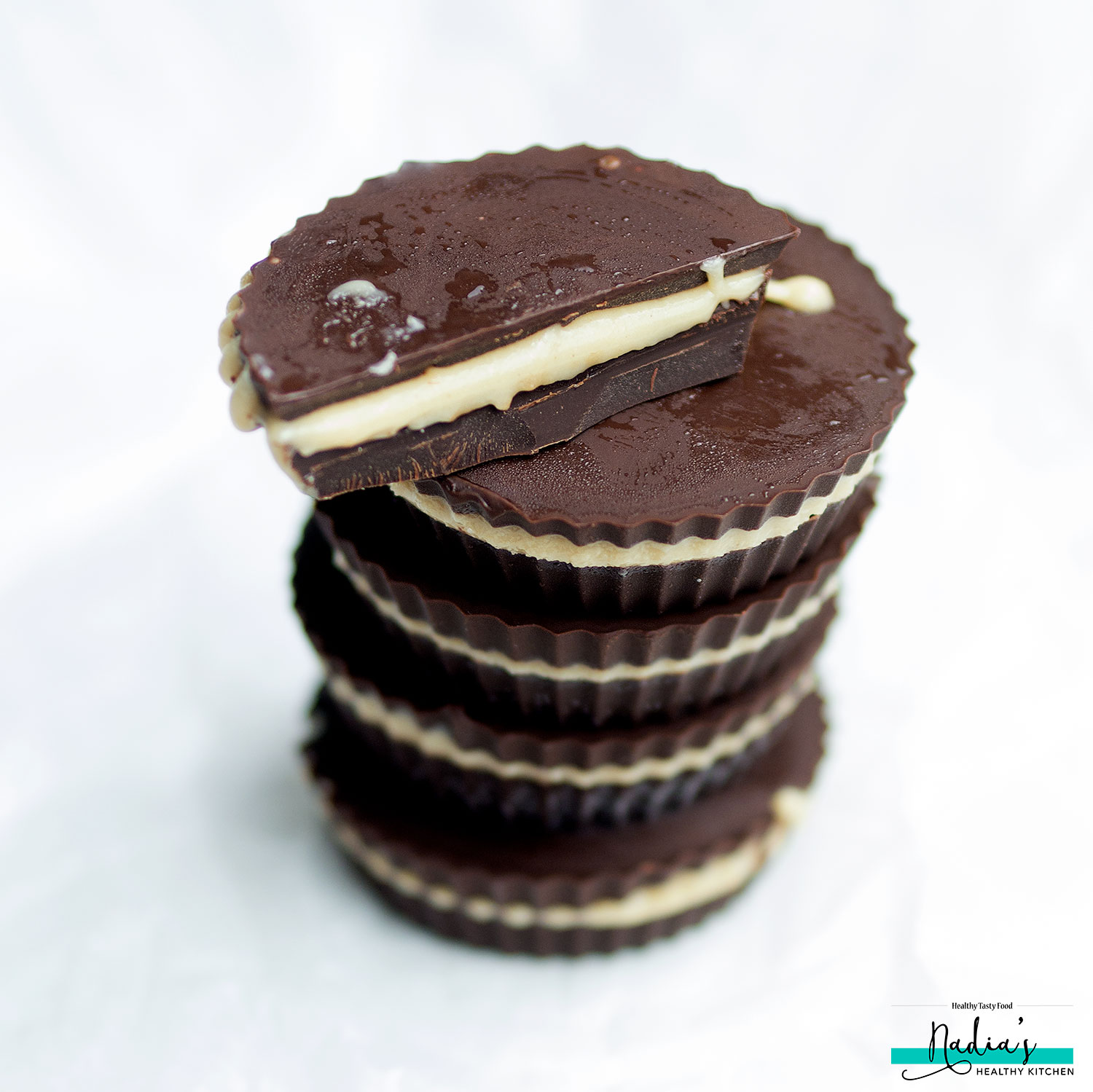 Chocolate Tahini Cups
2016-09-28 14:29:42
Serves 6
Ingredients
100g dark chocolate - or chocolate of choice
1 tbsp coconut oil
4 tbsp tahini
1 tbsp maple syrup
Instructions
WATCH THE VIDEO ABOVE FOR INSTRUCTIONS
Break up the chocolate in a heat proof bowl, add the coconut oil and melt either in the microwave or using a double boiler method.
Pour 2 tbsp of the melted chocolate into cupcake cases.
Freeze for 30 minutes to allow the first layer to set.
Mix the tahini and maple syrup in a small bowl.
Divide the tahini filling equally between the cases.
Return to the freezer for 30 minutes.
Top with the remaining melted chocolate.
Return to the freezer and leave to set.
Enjoy!
Nadia's Healthy Kitchen https://nadiashealthykitchen.com/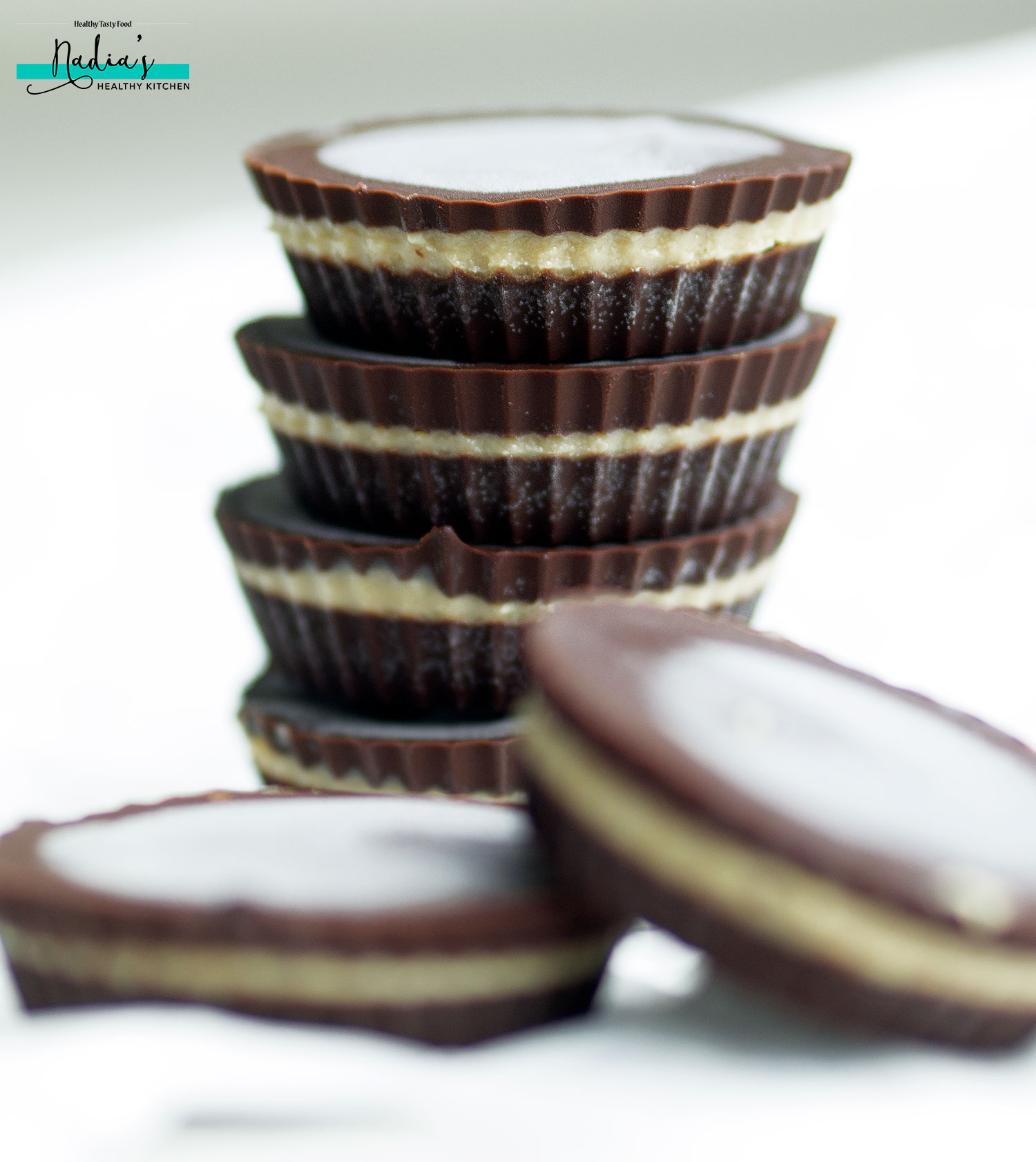 If you liked this chocolate tahini recipe, you may also like these tahini recipes: