Chocolate Peanut Butter Hearts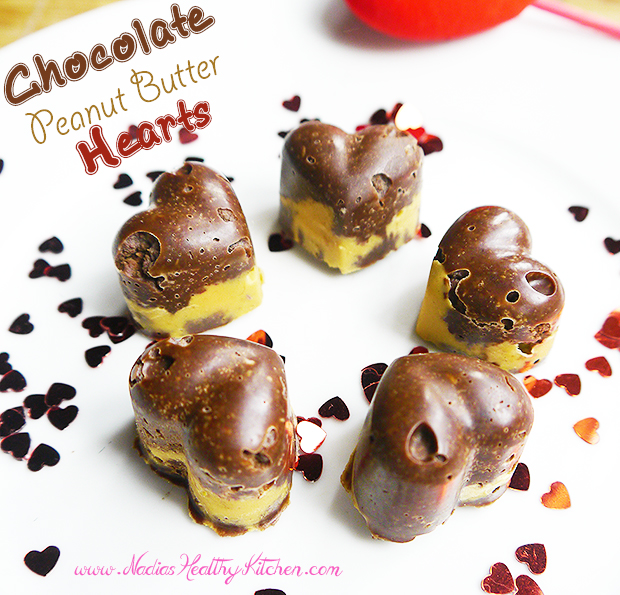 Only a few more days until Valentine's day! Whether you're celebrating or not, I don't think anyone needs an excuse or a special occasion to make heart shaped treats. Everything tastes better heart shaped! (I think so anyway haha)
How would you feel if I were to tell you that you can eat chocolate without feeling guilty? You would think I was messing with you, right? Not only are they NOT bad for you…but these chocolate peanut butter hearts are actually GOOD for you! the main ingredient used to make these chocolate hearts is coconut butter. Coconut can increase energy expenditure helping you burn more fat! It also helps boost your brain function, raise your 'good' cholesterol and lower your 'bad' cholesterol.
These chocolate peanut butter hearts are dairy free, gluten free and Vegan…so anyone can enjoy them 🙂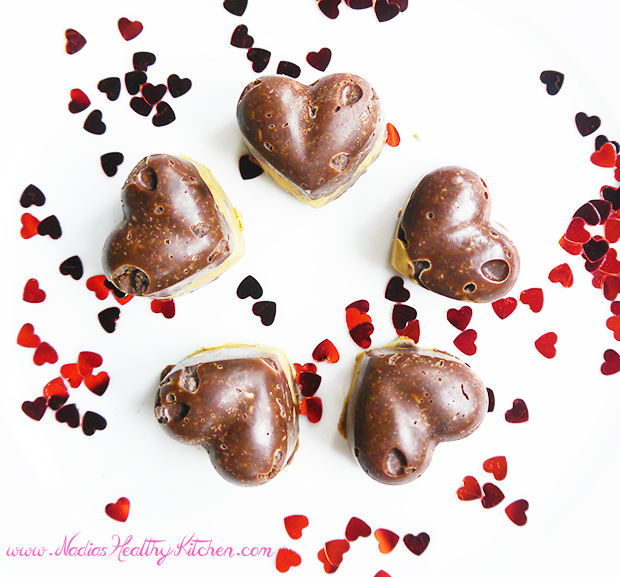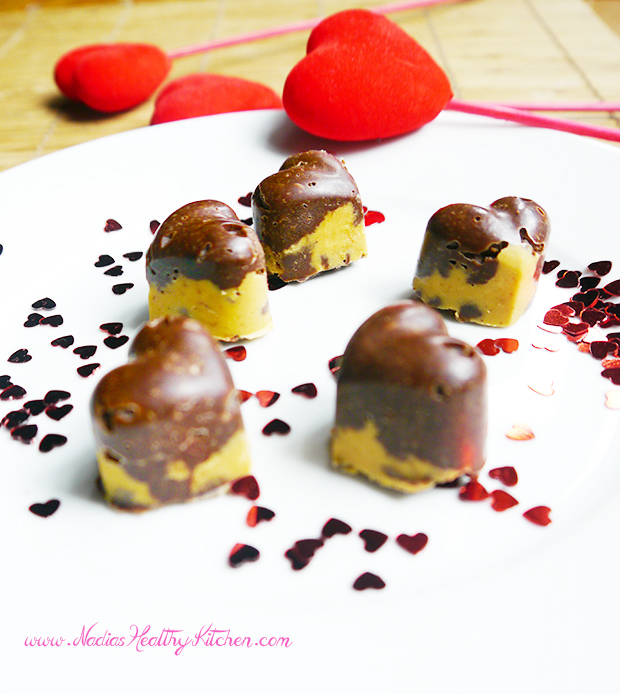 [recipe_box]
Chocolate Peanut Butter Hearts
Makes: 15-20
Ingredients:
Method:
I used creamed coconut which come in blocks of 200g. Once you take it out of its cardboard packaging it's sealed with a plastic wrap. You'll notice that the oil has separated so that one end is soft and the other is sold. To make it easier to pour out, I soak the creamed coconut still in its plastic wrapping in a bowl of warm water to allow it to soften.
Pour the coconut butter/creamed coconut and coconut oil into a pan and heat on medium/low. Once melted, add the cocoa and mix well.
Mix in your sweetener of choice and vanilla, then leave to cool a little.
in a small microwaveable dish, place the peanut butter and heat in the microwave for a few seconds to make it easier to work with.
If you're using chocolate moulds, fill them up half way with chocolate, add a little peanut butter, then top up with more chocolate.
Freeze for 1 hour or until the chocolates have set
[/recipe_box]
Allergic to nuts? then just leave out the peanut butter layer, the chocolate hearts will still taste and look delicious!
So go on, treat your Valentine's with these healthy (but naughty tasting) chocolate peanut butter hearts!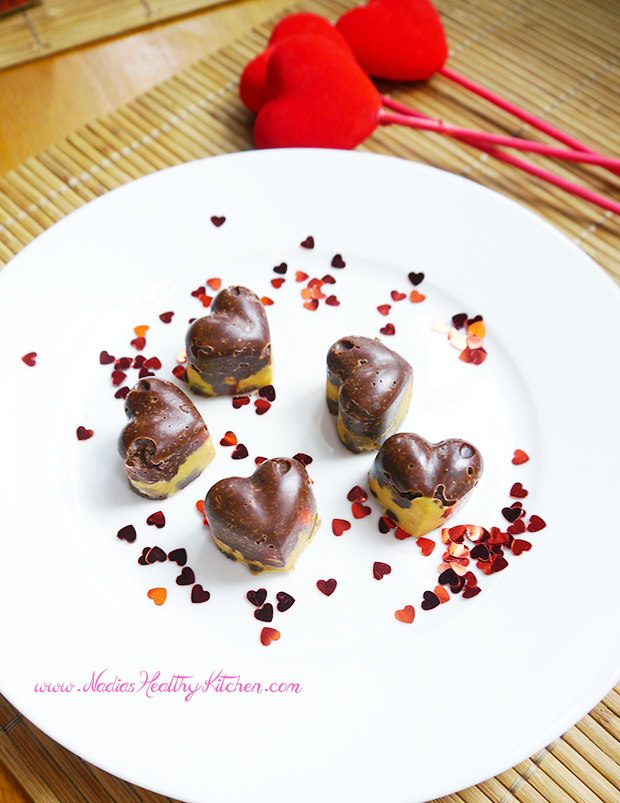 Share This Post