Carrot Sweet Potato Coriander Soup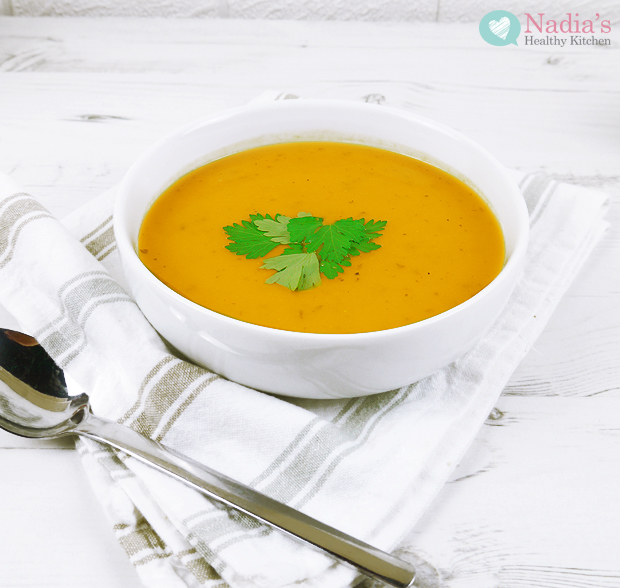 Carrot and coriander soup is a classic loved by many, including myself. Rich in vitamin A from the carrots, it will keep your skin nourished and healthy during the cold, harsh months of winter.
The simple flavours of carrot and coriander soup is one of the reasons why I love it. I almost always have carrots in the fridge and sometimes if I don't have any fresh coriander, I skip it and just used dried coriander instead and it still tastes delicious! For me, it's one of those recipes I turn to when I don't feel like making any fancy or can't make up my mind what to make for dinner.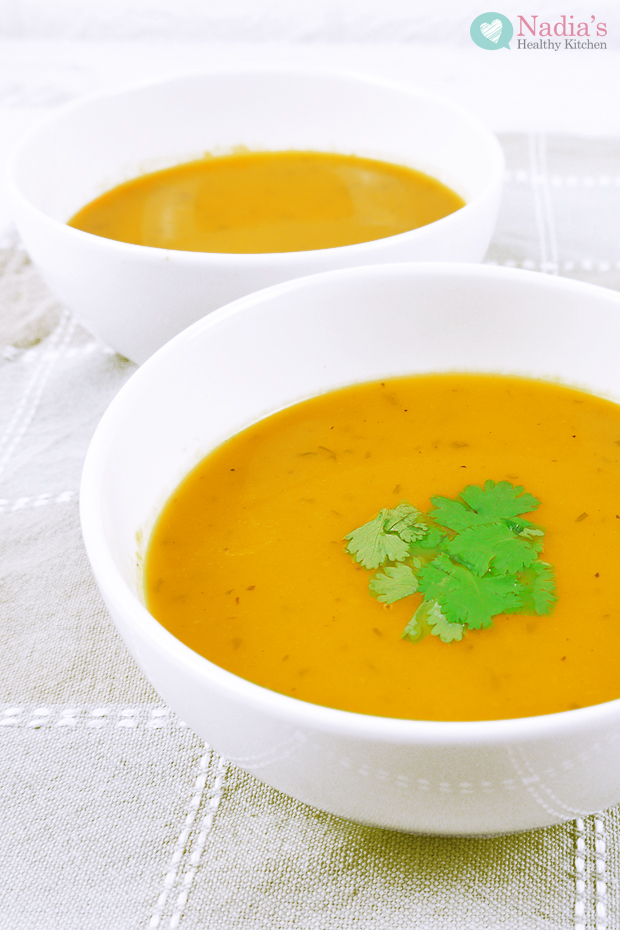 Even though I usually only cook for my husband an myself, when I make soup I like to make 4-6 portions. This way I have the option of storing it in the fridge for a quick lunch or light dinner the next day, or sometimes I freeze it so that the next time we fancy some soup, it's there in the freezer waiting for us. I mixed the recipe up a little and added in some sweet potato to make it into a carrot sweet potato coriander soup. It makes the soup a little thicker and more filling.
Soups are a good option for when you're ill, or feel like you're coming down with something. Increasing your fluid intake is very important when you're ill and eating soup is a simple way to get those important nutrients into your body while giving a helping hand with the fluid intake.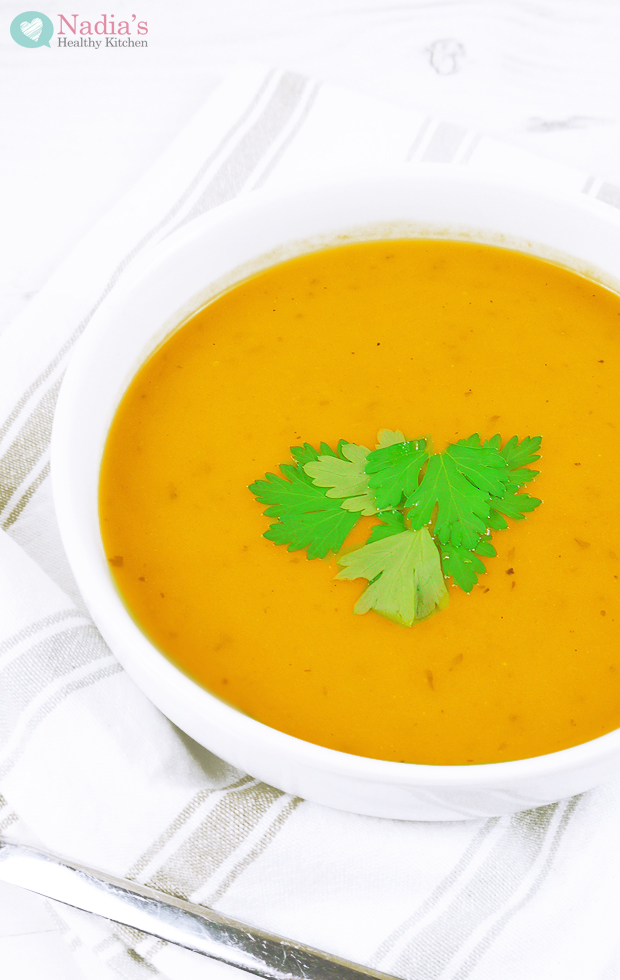 [recipe_box]
Carrot Sweet Potato Coriander Soup
Serves: 4
Ingredients:
250g sweet potato
300g carrots
1 onion, finely chopped
1 liter vegetable stock
½ tsp dried coriander
1 handful of fresh coriander
black pepper to taste
Directions:
Peel the carrots and sweet potatoes and chop them into small cubes.
Heat about a tbsp of oil in a frying pan on medium heat then sweat the chopped onions for about 5 minutes, or until they become transparent.
Add in the chopped carrots and sweet potato then sprinkle on the dried coriander and black pepper. Give it a mix and leave to cook for a couple of minutes.
Pour in the vegetable stock – I used 2 organic vegetable stock cubes in 1 liter of hot water.
Bring to a boil, turn the heat down then leave to simmer for about 20-25 minutes or until the vegetables are soft.
Leave to cool for a few minutes then add in the fresh coriander. Using a hand blender, blend the soup until smooth. You can use any blender you have.
At this point you can either pour straight into serving bowls, or if it's not warm enough, return to the pan to heat it back up.
[/recipe_box]
If you're not using fresh coriander, increase the amount of dried coriander to 1 tsp.
Leave a comment below letting me know what YOUR favourite type of soup is 😀
Nutritional information: (estimated per serving)
Calories: 121 calories
Protein: 2g
Carbs: 28g
Fat: 0.3g
Fiber: 5g
Share This Post