Blueberry Protein Cake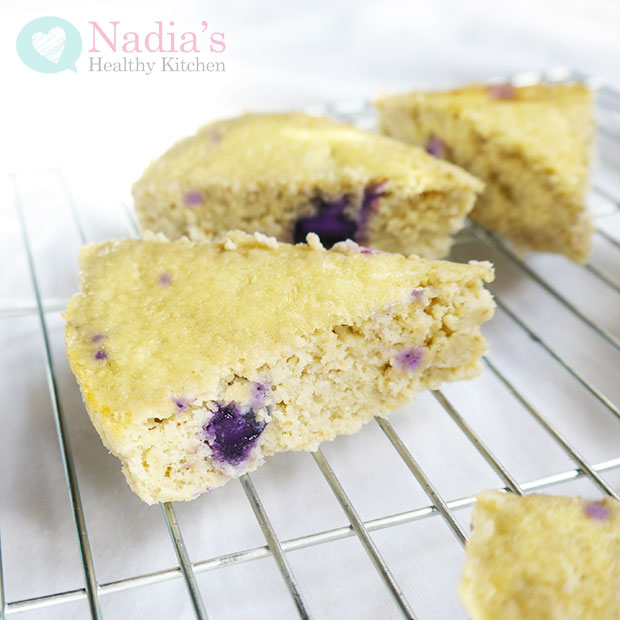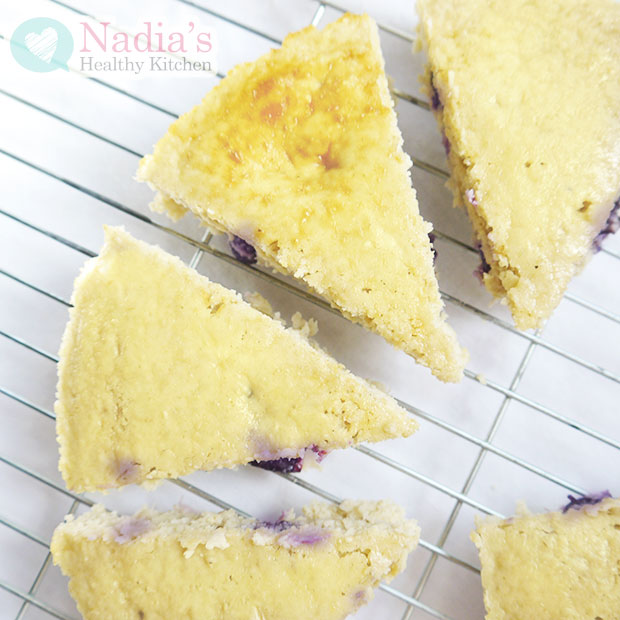 Here's a non-chocolate recipe for a change. I know what you're thinking – it's not like Nadia to post a chocolate free recipe, what's going on? Well as strange as this may sound I don't actually eat chocolate all day everyday! In fact, some days I won't have any chocolate at all (shocker!). However, what I can't live without is something sweet, even if it's simply a piece of fruit.
So we've established that this cake has no chocolate but what it does have is blueberries…it may not taste like chocolate but, like cocoa, it's full of antioxidants, vitamins C, B, E and A. They're also a good source of selenium, iron and zinc.
This yummy, moist protein cake is excellent for a pre/post-workout snack and only contains 99 calories per slice!! Yep, this blueberry protein cake is high in protein and low in calories. Oh and did I mention it tastes amazing?
This blueberry protein cake is gluten free and sugar free.
[recipe_box]
Blueberry Protein Cake
Makes: 8 slices
Ingredients:
¾ cup gluten free oat flour
2 scoops protein powder (I used Myprotein Vanilla Impact Whey Protein)
1 banana, mashed
½ cup milk (I used Alpro unsweetened almond milk)
1 tsp baking powder
1 tbsp xylitol (or stevia, sugar…etc)
½ cup blueberries
1 egg
2 tbsp yogurt
2 tsp fresh lemon juice
Direction:
Preheat your oven to 350*f (180*c) and line an 8″ cake tin with parchment paper.
In a large bowl, mix together the oat flour, protein, baking powder and xylitol.
In a separate bowl, whisk the egg then add in the mashed banana, milk, yogurt and lemon juice.
Mix in the blueberries then pour the mixture into the cake tin.
Bake for about 20 minutes.
[/recipe_box]
Nutritonal information: (estimation per slice)
Calories: 99
Protein: 7.6g
Carbs: 13.8g
Fat: 1.9g
Fiber: 1.6g
Share This Post