Blueberry Lemon Breakfast Bars
These breakfast bars are perfect to have in the fridge for super busy weeks. You know, for those days when you have no time in the morning for a sit down breakfast or even enough time to prepare anything to take with you. Packed with antioxidants from the blueberries as well as fibre and slow releasing energy from the oats.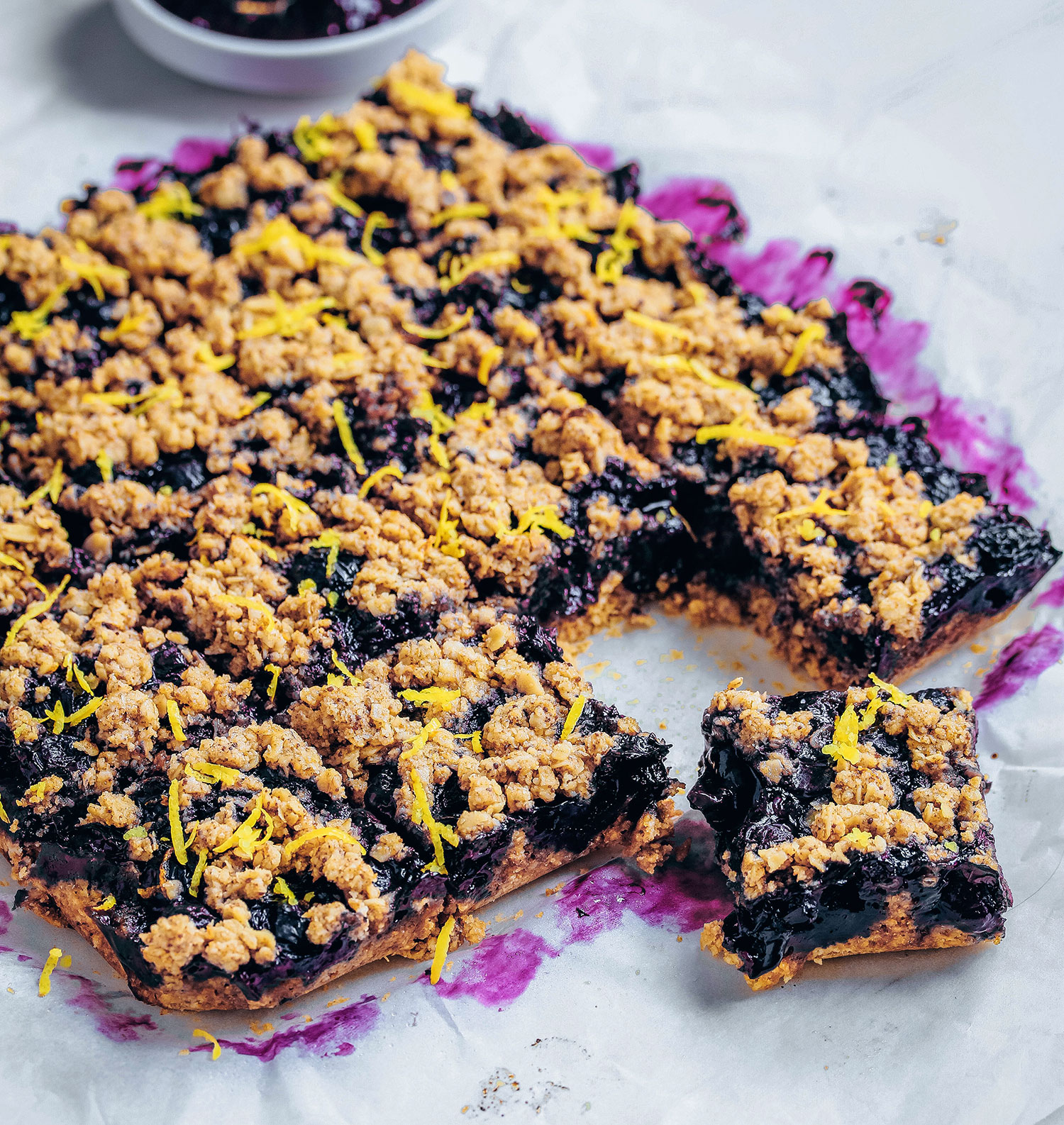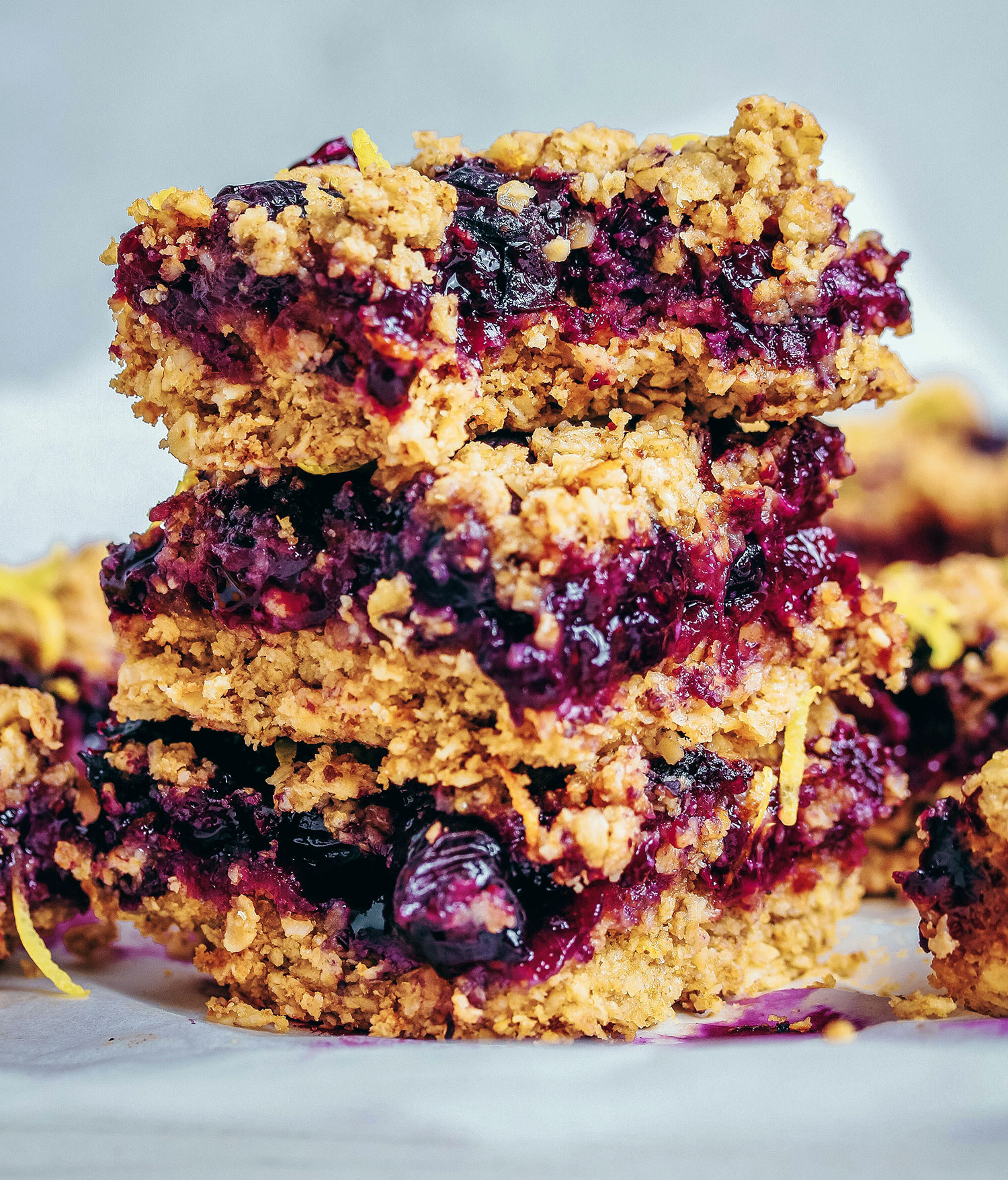 Lemon and blueberries is just the most refreshing, zingy combination. I absolutely love fruity treats and these blueberry lemon breakfast bars just hit the spot. They're sweet enough to curb that sugar craving a lot of us have first thing in the morning, but not overly sweet. I used a combination of coconut sugar and stevia to sweeten, but if you're not a fan of the idea of having sweetened breakfasts or want to make them lower in sugar you can always leave out the coconut sugar and use stevia on it's own.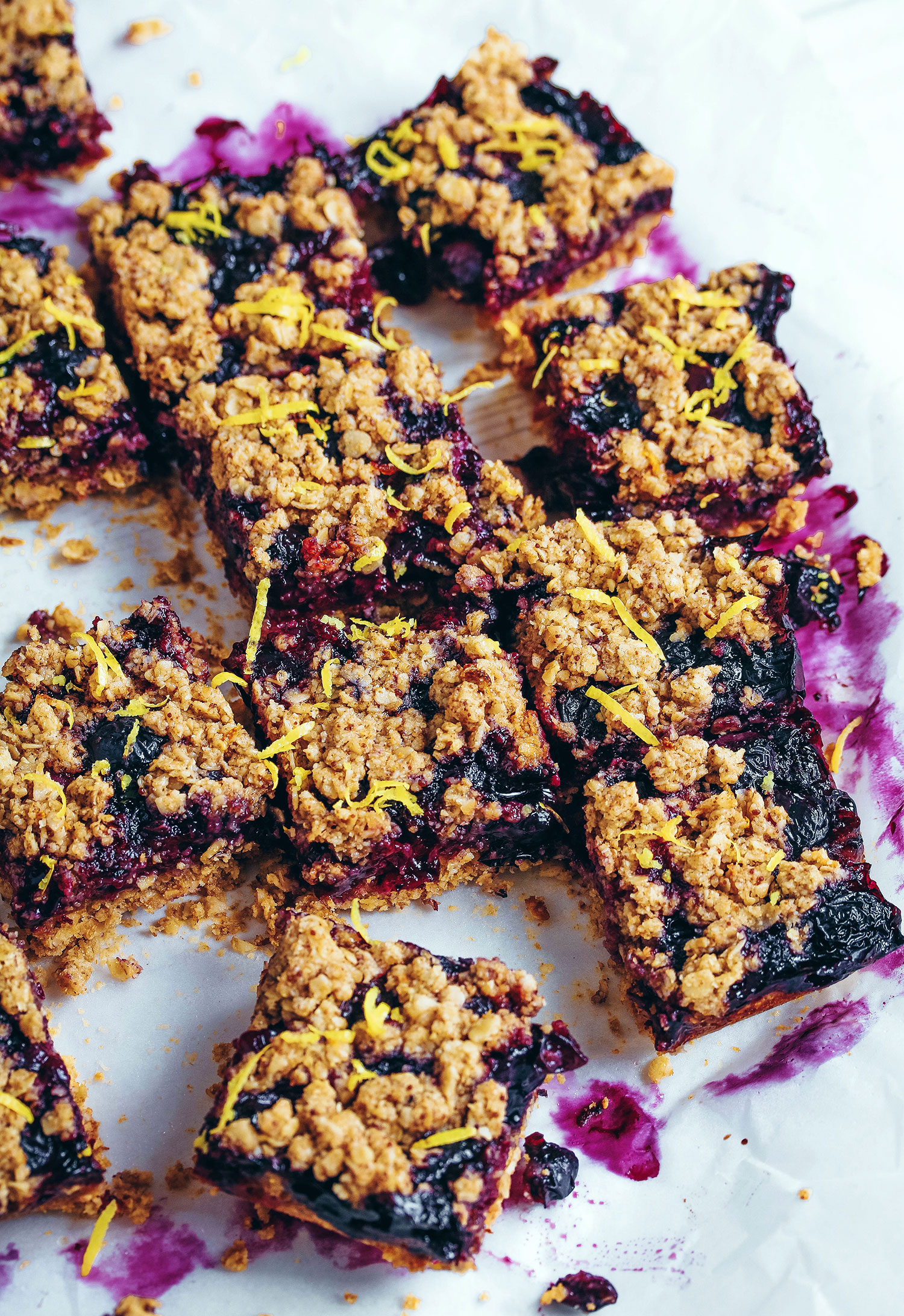 These bars would also make a really nice snack in between meals or even a lovely post meal treat. I used Seasonal Berries fresh blueberries from Chile to make them bursting with fruity goodness and antioxidants. Find out more about the many benefits of blueberries here.
These bars didn't last long at all. The hubby and I gobbled them up within a couple of days. He doesn't even usually like lemon treats, but he absolutely LOVED these blueberry lemon breakfast bars!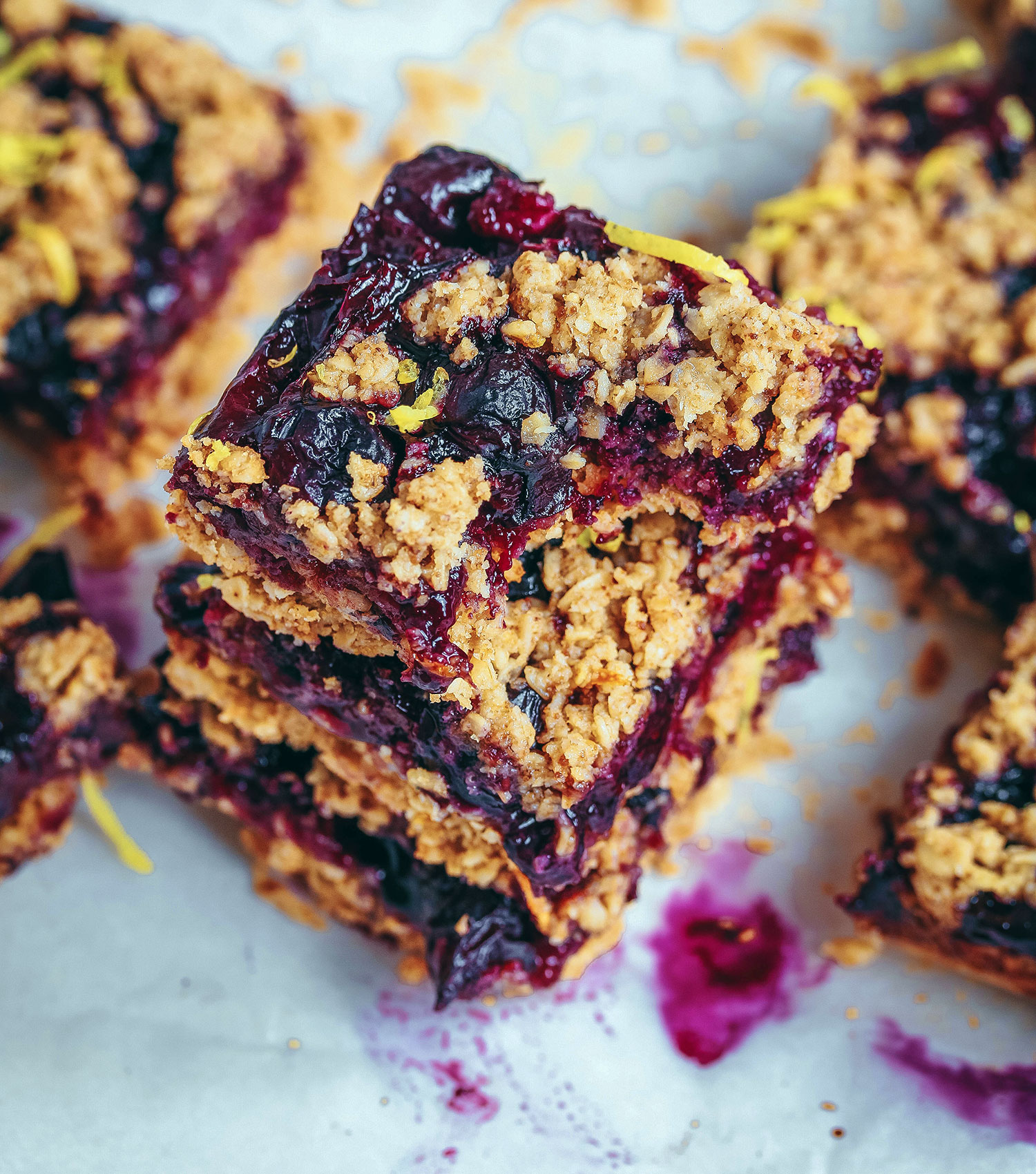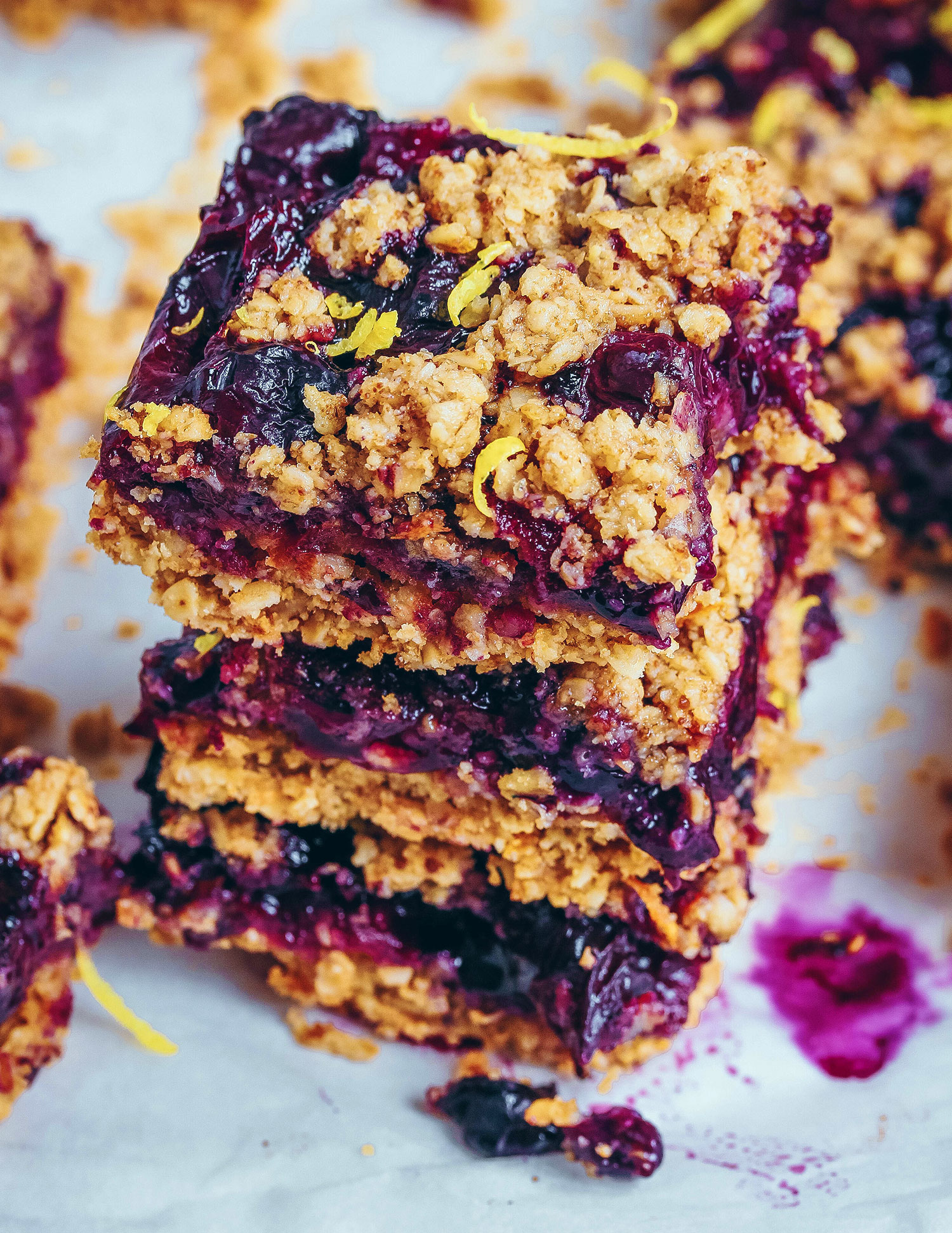 ---
Blueberry Lemon Breakfast Bars
For the oat layer
110g oat flour – plain oats ground up into a flour in a food processor. use gluten-free oats if you're allergic/intolerant to gluten
145g rolled oats – use gluten-free oats if you're allergic/intolerant to gluten
2 tbsp coconut sugar
2 tbsp stevia – or more coconut sugar
1 tsp baking powder
1/4 tsp salt
120ml coconut oil, melted
1 tbsp lemon zest
For the blueberry layer
300g Chilean blueberries
4 tbsp fresh lemon juice
1 tbsp lemon zest
2 tbsp coconut sugar or stevia
1.5 tbsp cornflour
Pinch of salt
Method
Preheat your oven to 180°C/160°C fan.
Mix together the oat flour, oats, coconut sugar, stevia, baking powder and salt in a large bowl. Fold in the coconut oil and lemon zest.
Transfer 3/4 of the mixture into an 8" square cake tin lined with parchment paper. Press down with your hands or a spoon to make sure the base is even.
Mix all the blueberry layer ingredients in a bowl then pour onto the base.
Sprinkle on top the remaining oat mixture and bake for 35-40 minutes.
Leave to cool completely before slicing.
---
مربعات الشوفان بالتوت و الليمون لذيذة جدا و صحية. تنفع كوجبة خفيفة او فطور صحي سريع او حلا مفيد 😋💙👌🏼
لطبقة الشوفان:
١١٠غم دقيق الشوفان – شوفان كامل مطحون في الخلاط
٢ ملعقة طعام سكر – انا استخدمت سكر جوز الهند
٢ ملعقة طعام ستيفيا – أو سكر إضافي
١ ملعقة صغيرة مسحوق البيكنك بودر
١/٤ ملعقة صغيرة ملح
١٢٠مل زيت جوز الهند مذاب
١ ملعقة كبيرة قشر الليمون المبشور.
لطبقة التوت:
٣٠٠ غم توتازرقاواَينوعتوت
٤ ملعقة طعام عصير ليمون
١ ملعقة كبيرة قشر الليمون المبشور
٢ ملعقة طعام سكر جوز هند أو ستفيا
ملعقة و نصف
ملعقة طعام نشا/دقيق الذرة
رشة ملح
طريقة:
سخن الفرن ١٨٠ درجة مئوية.
اخلط دقيق الشوفان، الشوفان الكامل، سكر جوز الهند، الستيفيا، مسحوق الخبز والملح في وعاء كبير.ضف زيت جوز الهند و قشرة الليمون و اخلط جيدا
انقل ٣/٤ من الخليط في قالب كيك مربع ٢٠سم.
امزج جميع مكونات طبقة التوت في وعاء ثم صب على القاعدة.
رش خليط الشوفان المتبقي واخبز لمدة ٣٥–٤٠ دقيقة.
اترك ليبرد تمامًا قبل التقسيم.
الف عافية
---

If you love blueberries, check out these other blueberry creations: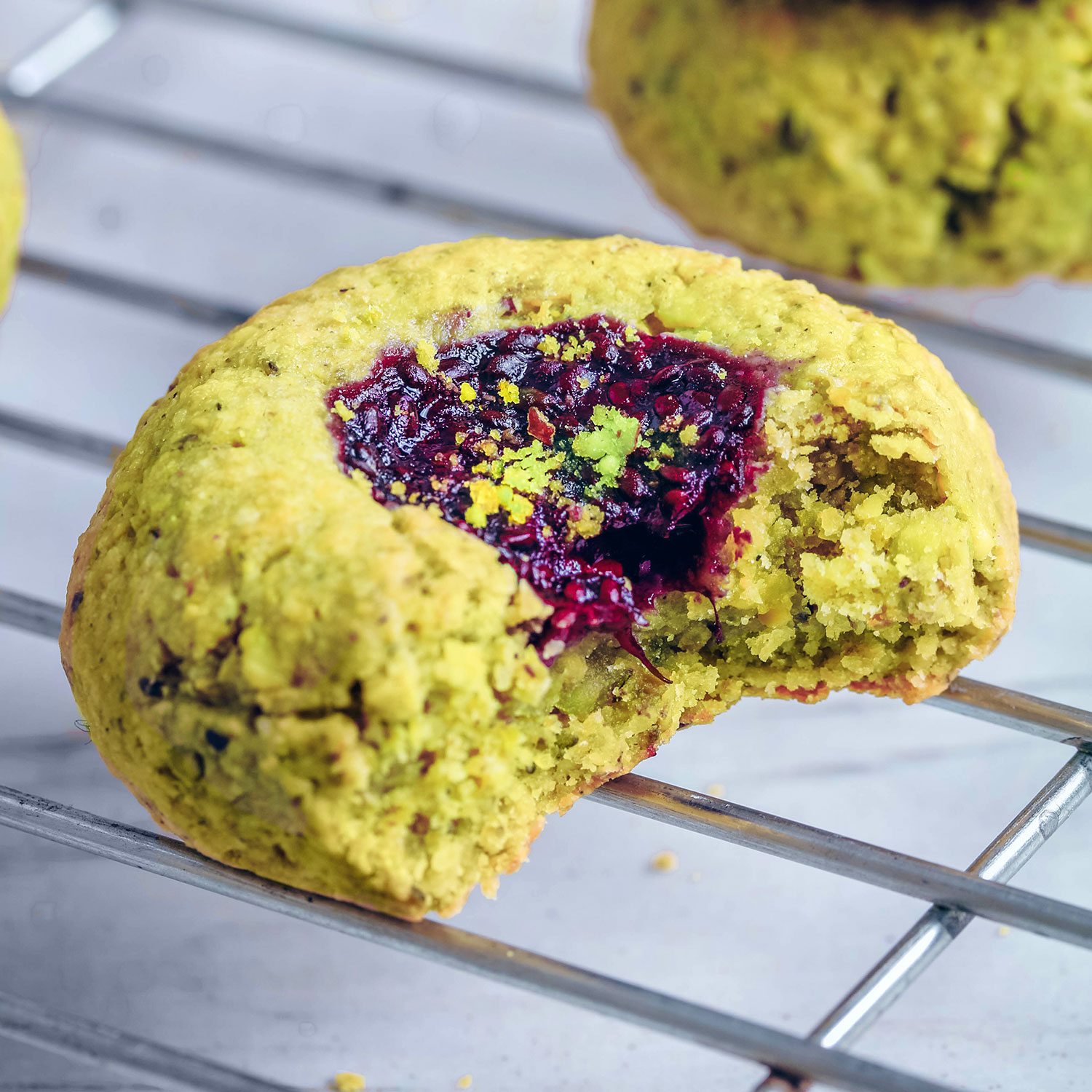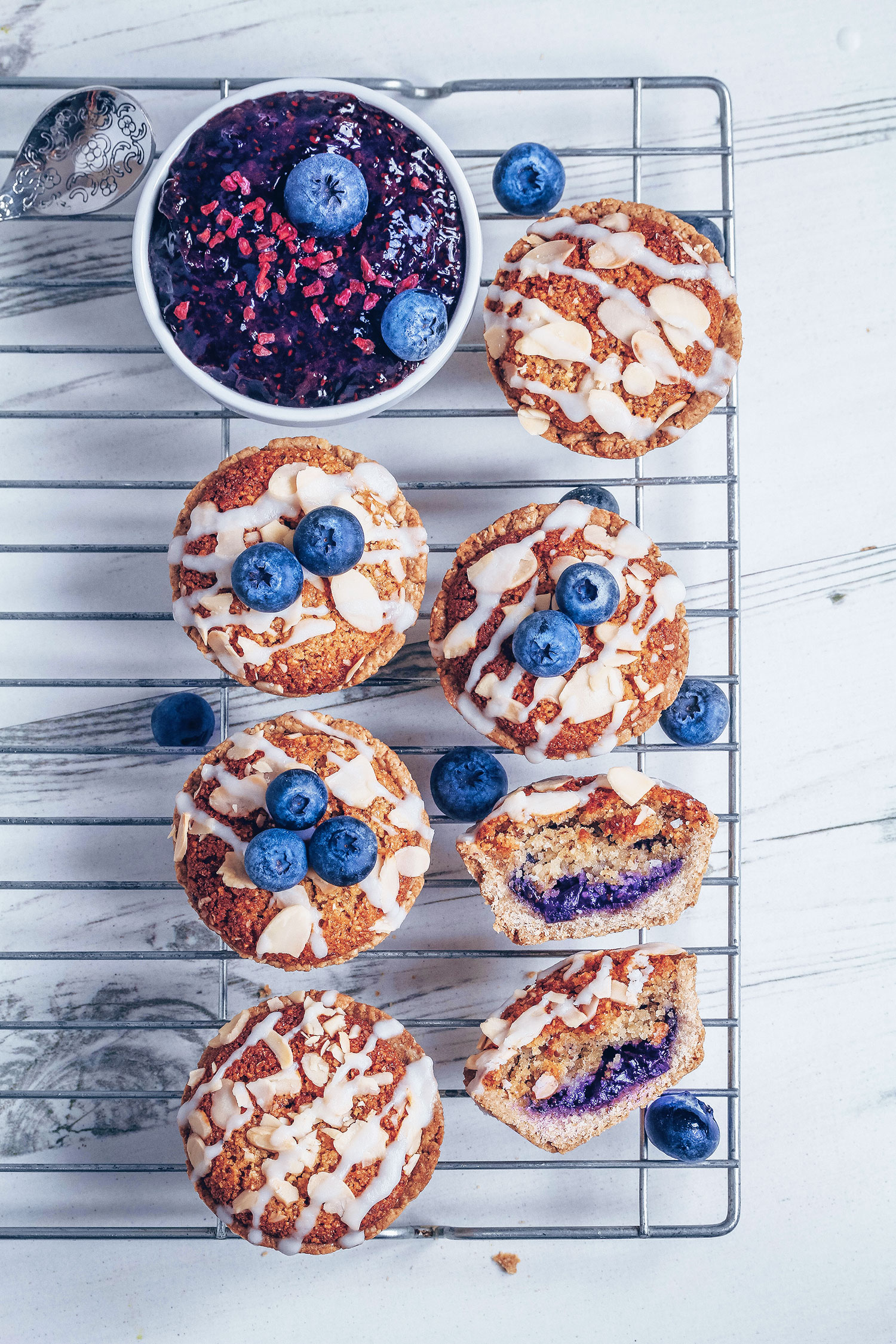 Thanks to Seasonal Berries for sponsoring this post. Commissioned posts is how I'm able to continue working on the blog and creating recipes and recipe videos for you. As always, all opinions are my own.
Share This Post