Banana Bread Oatmeal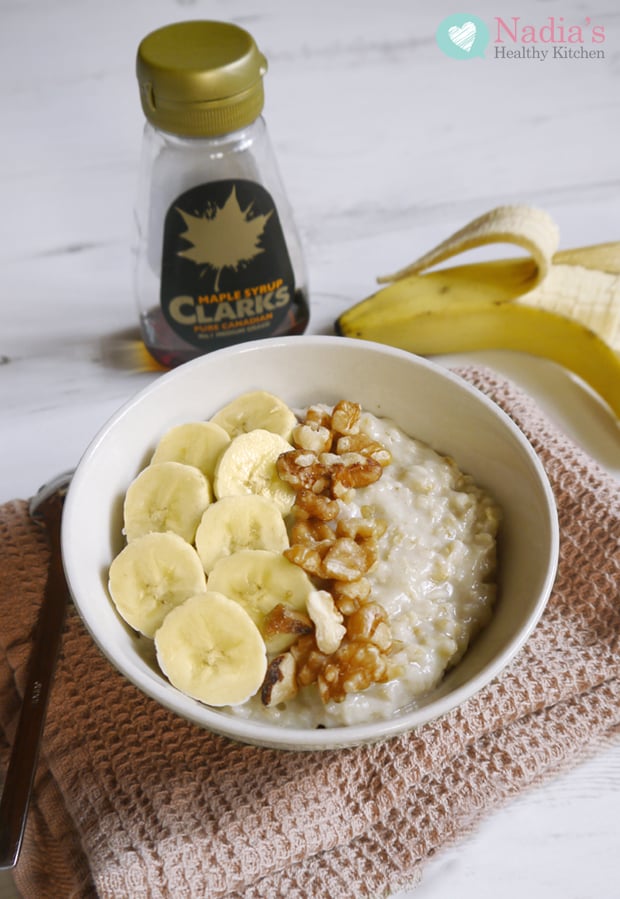 I know quite a few people who wish they could have cake all day everyday, including myself. I must admit it is nice knowing I'm not the only one out there with a cake obsession. But let's be real here, this is a healthy food blog and I am trying to promote a healthier lifestyle so cake for breakfast is out of the question, but no one said anything about not eating cake flavoured oatmeal!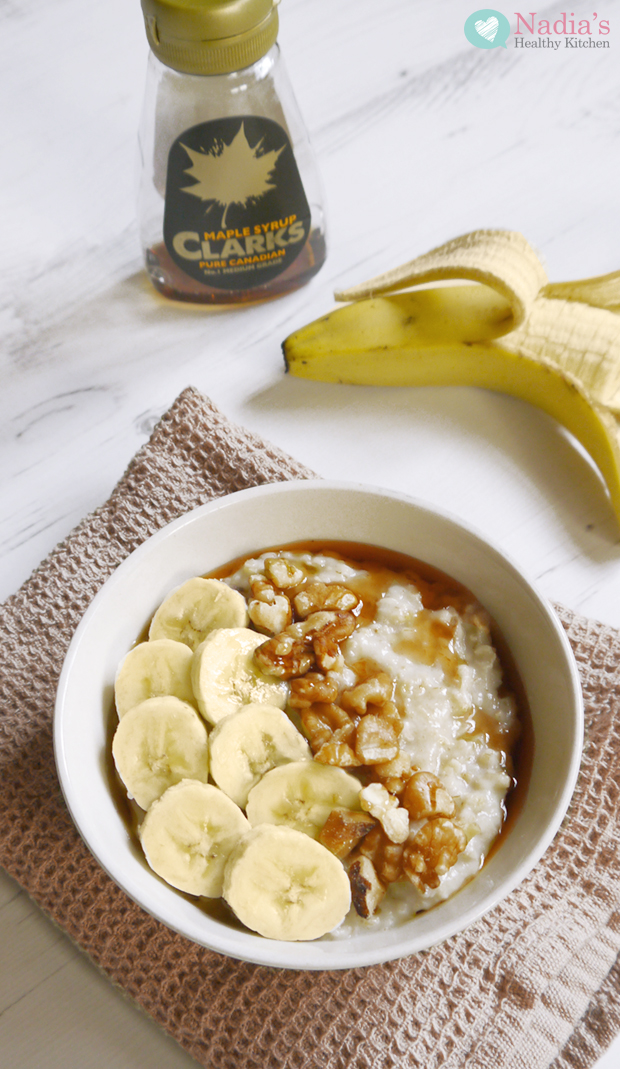 This banana bread oatmeal recipe is suitable for vegans and can easily be made gluten free by using gluten free oats. I added mashed banana, walnuts, vanilla and salt for the 'banana bread' flavour and sweetened it with maple syrup. You can use any sweetener you prefer and you can add as much or as little of it as you like. You could cut out the salt and vanilla but I like using them to enhance the flavour.
You can use any kind of milk you like. I've recently discovered Alpro coconut milk drink which is dairy free and sugar free. It gives the oatmeal a lovely coconut flavour.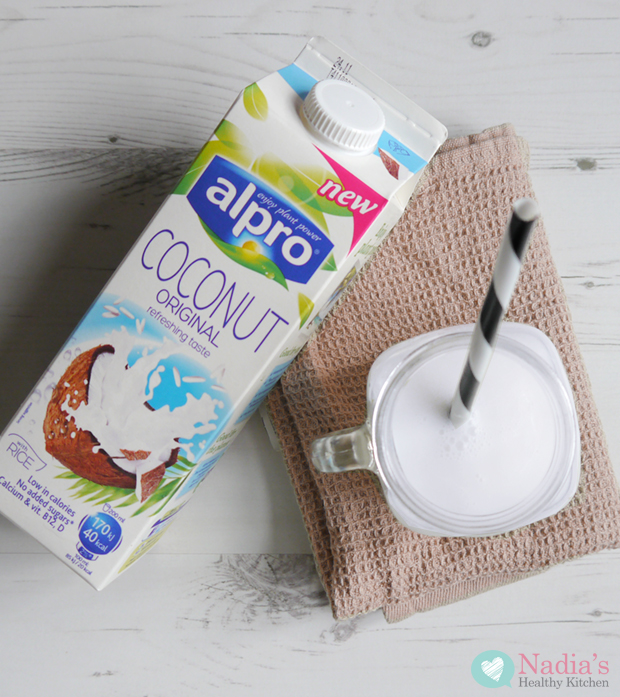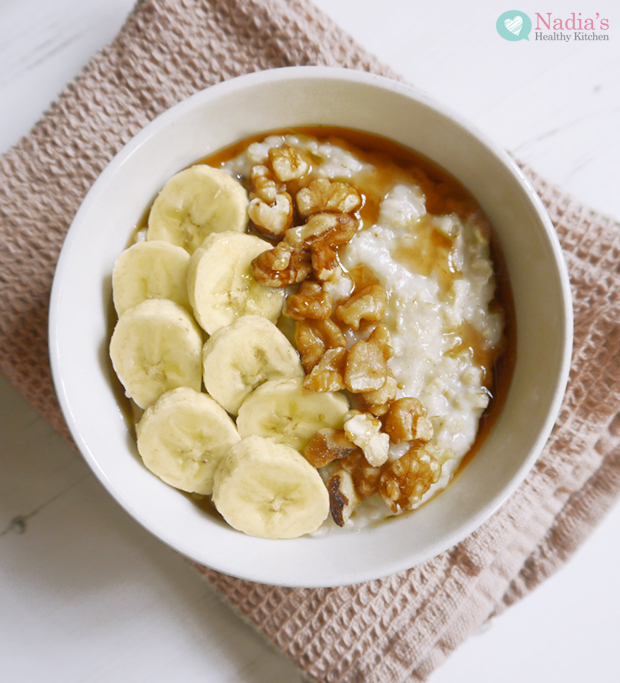 [recipe_box]
Banana Bread Oatmeal
Serves: 2
Ingredients:
2/3 cup oats
2 ripe banana
1/4 cup walnuts
1 1/2 cup coconut milk (I used Alpro coconut milk)
2 tsp maple syrup
1/4 tsp vanilla (optional)
pinch of salt
Directions:
Mash the bananas using the back of a fork.
Add the oats, coconut milk and salt to a small pan. Cook on a medium heat until it starts bubbling then reduce the heat and leave to cook for a few more minutes until the oatmeal starts to thicken.
Mix in the vanilla and maple syrup.
Transfer to a bowl, top with more banana and walnuts if you like, and enjoy 🙂
[/recipe_box]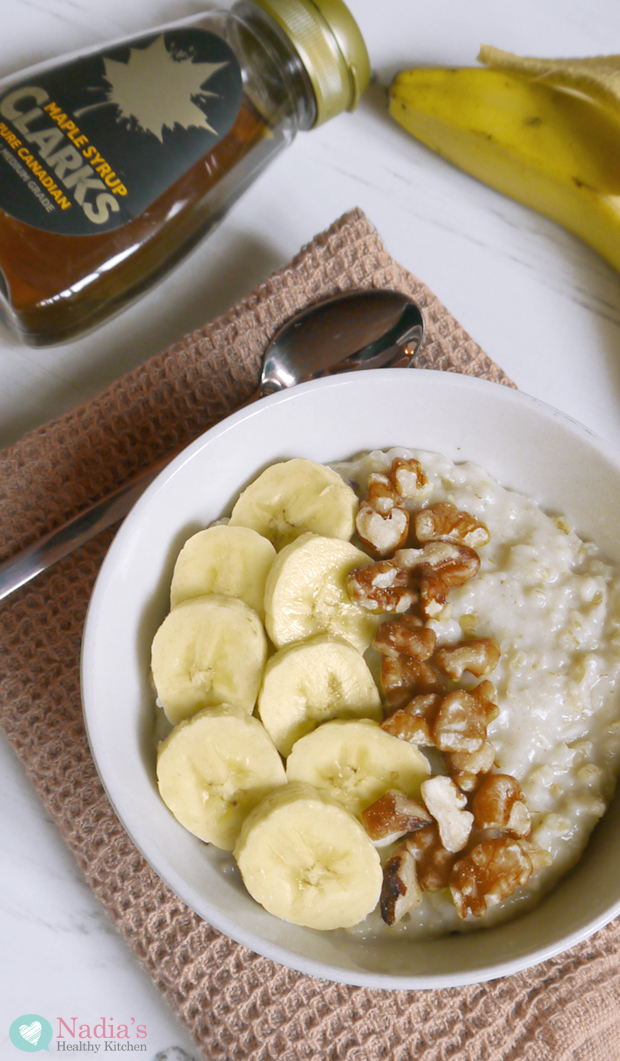 Nutritional information per serving:
Calories: 372
Protein: 7g
Carbs: 60g
Fat: 14g
Share This Post