Vegan Chickpea Almond Protein Bars
Soft vegan bars made up of only 5 ingredients that have a good amount of protein, fibre and healthy fats. These vegan chickpea almond protein bars would make an amazing on-the-go snack, post workout treat or even a speedy breakfast if you don't have time to prepare a meal in the morning.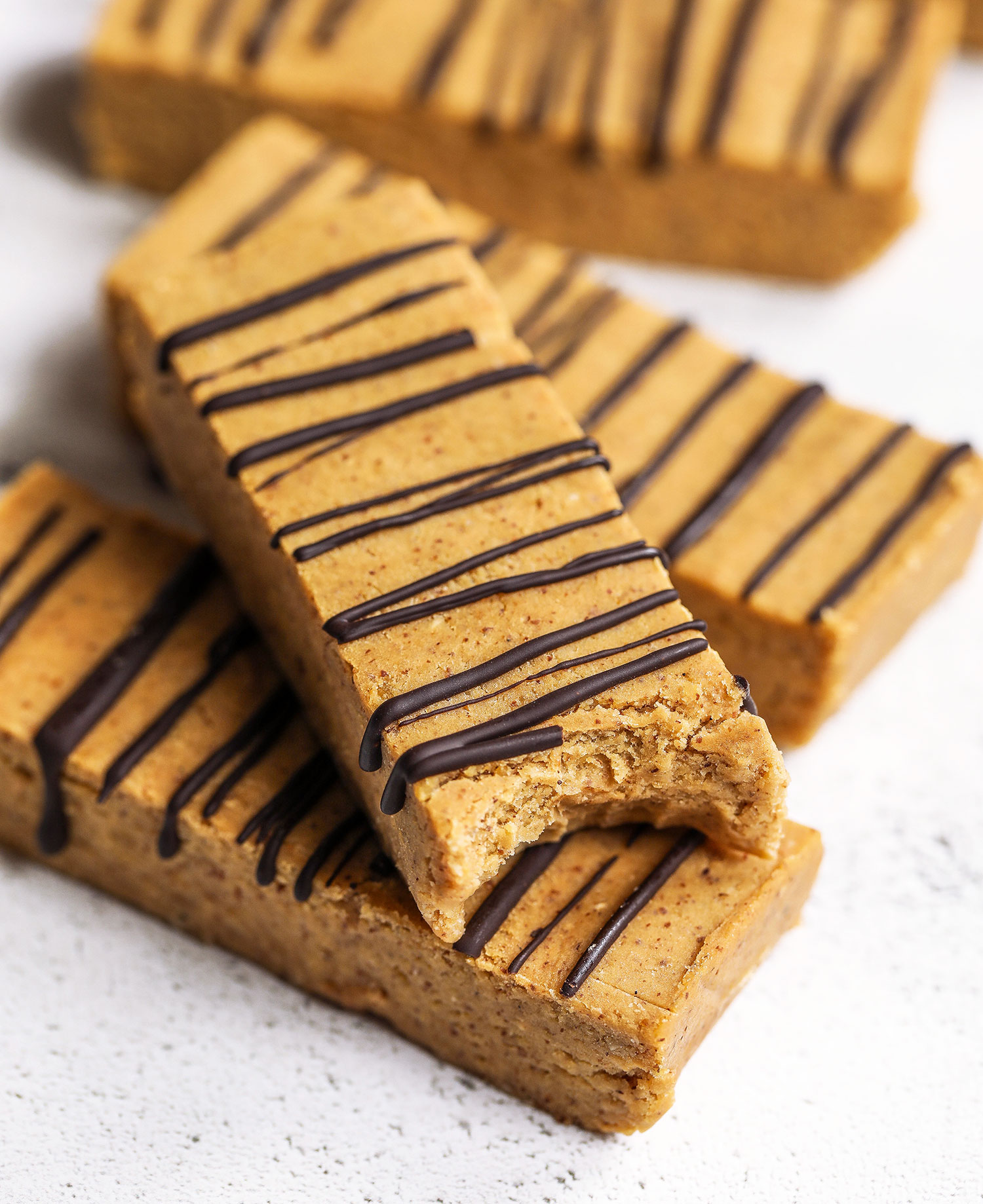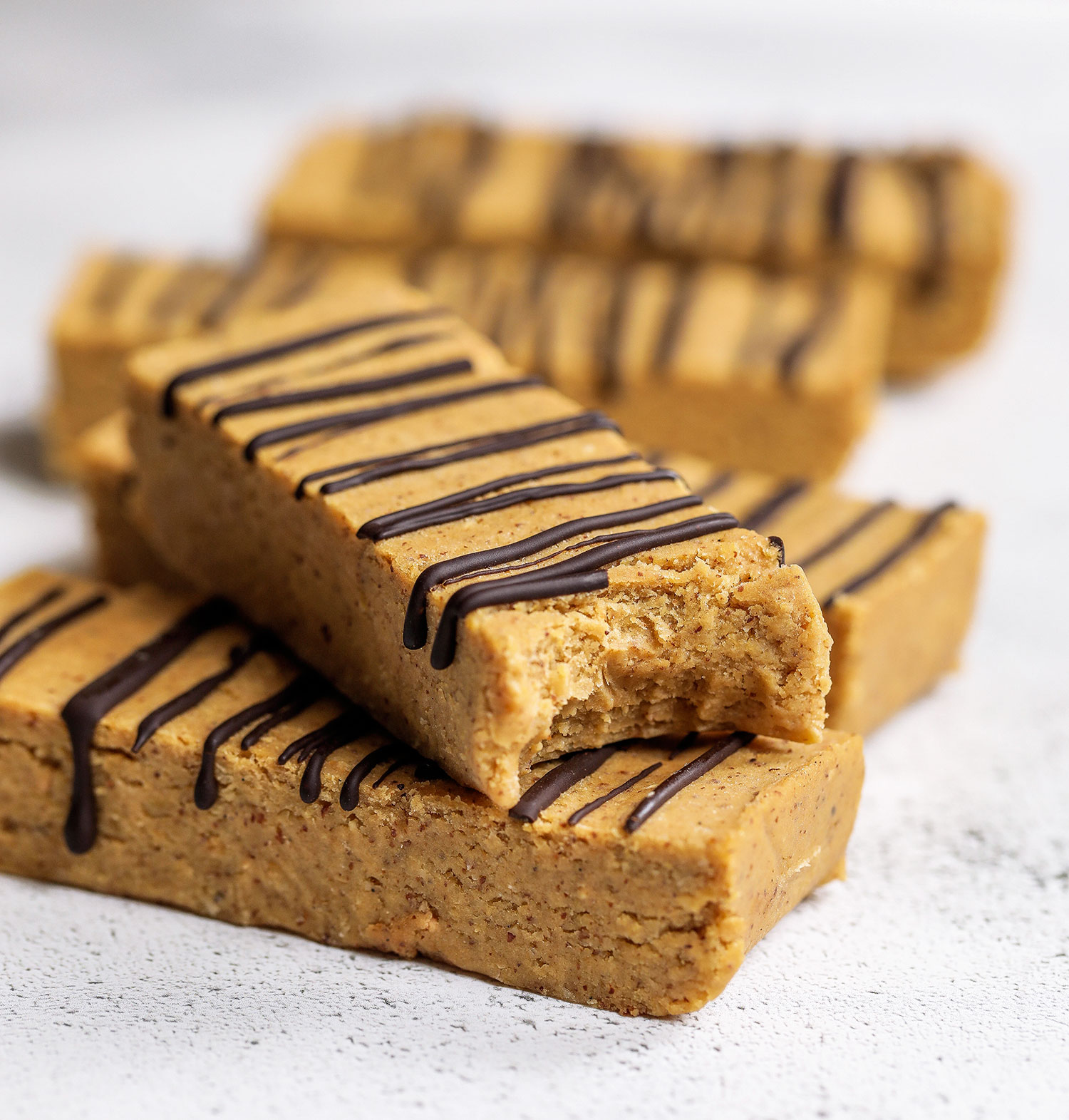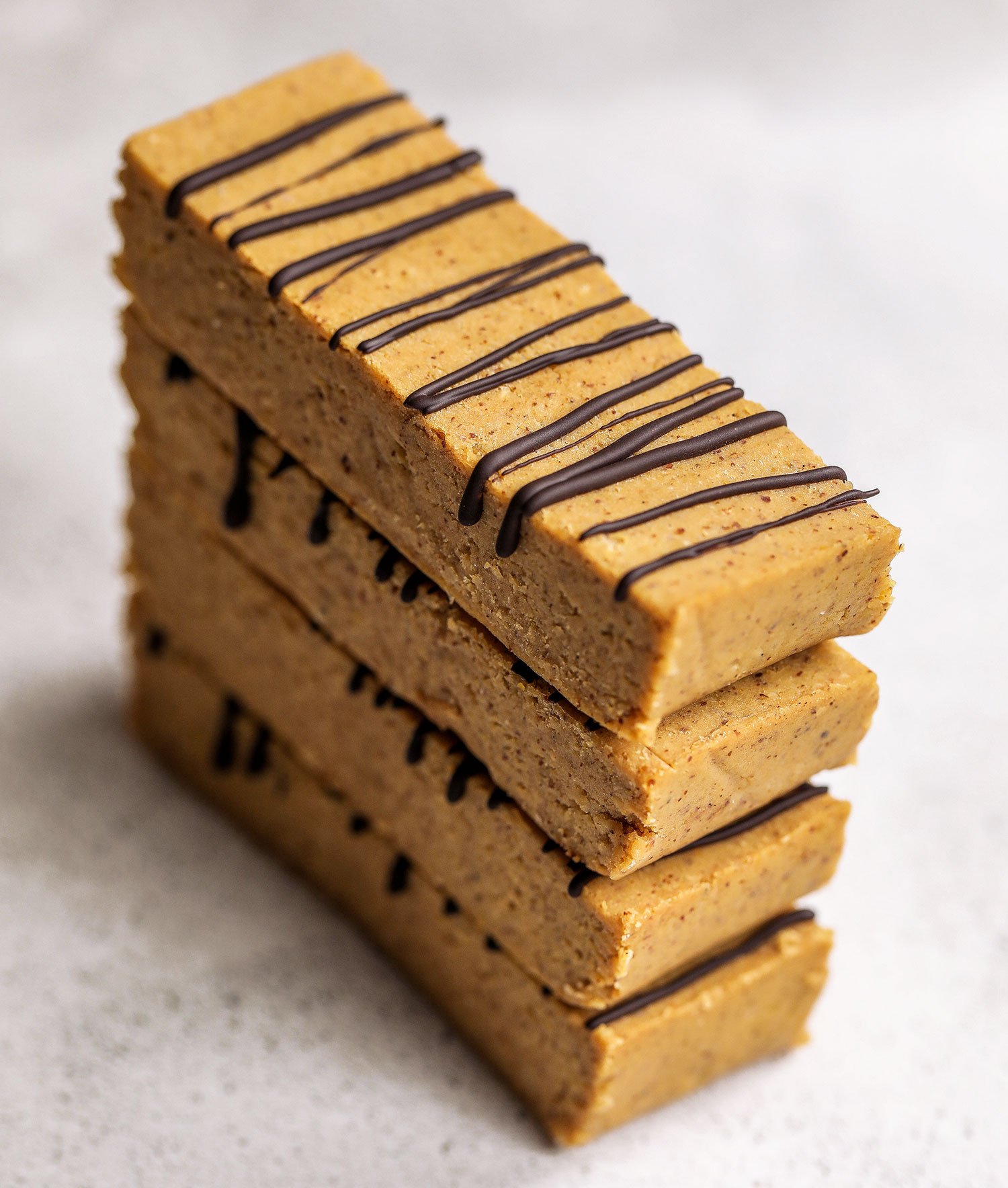 Who would have thought that using chickpeas would make really good protein bars?? I just love how versatile chickpeas they are. I still can't believe how well they work in baking, desserts and snacks. Whoever thought of using chickpeas to make a healthier dessert is a genius! They give these bars the most delicious, soft texture and you can't taste the chickpeas at all!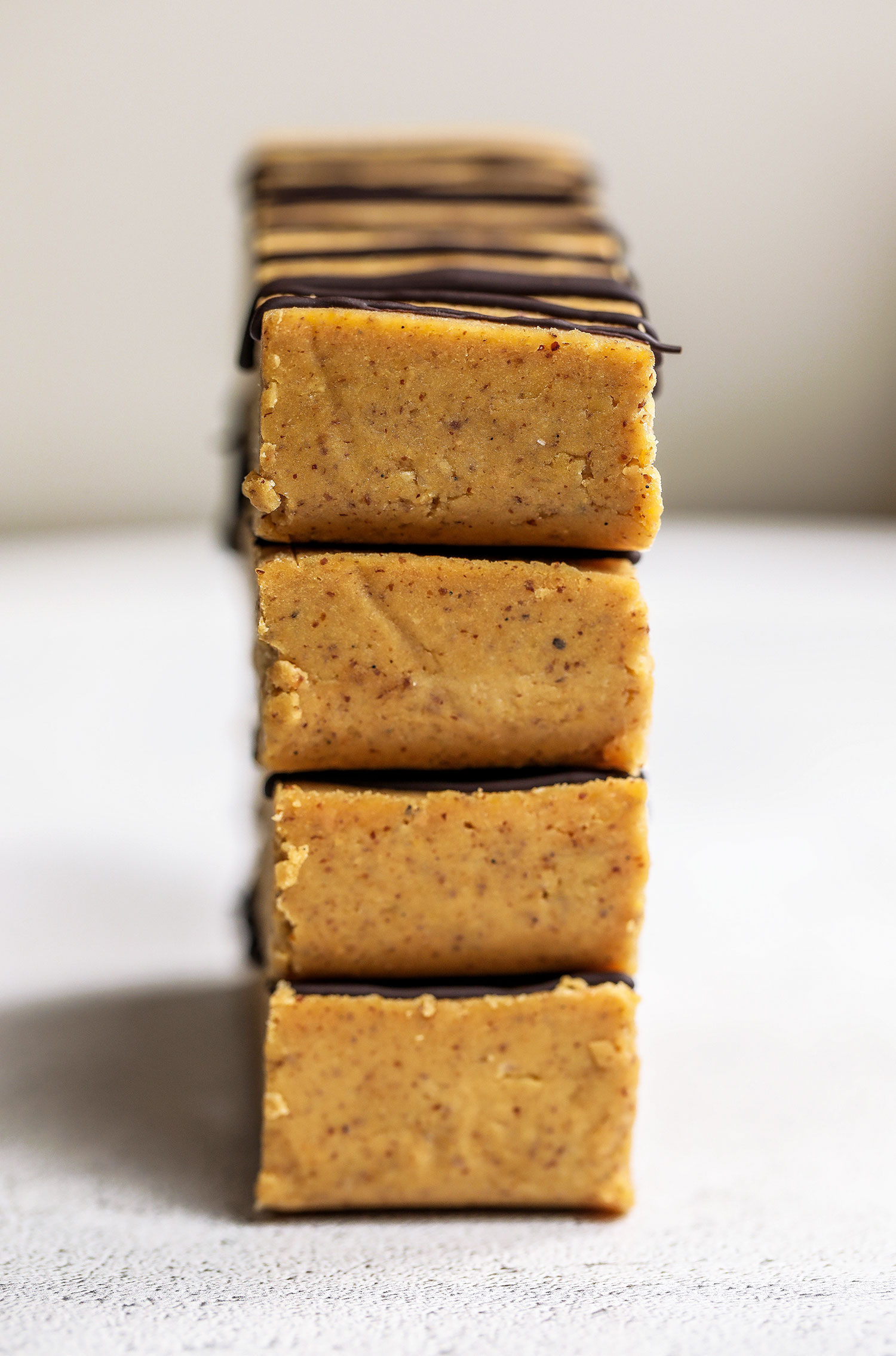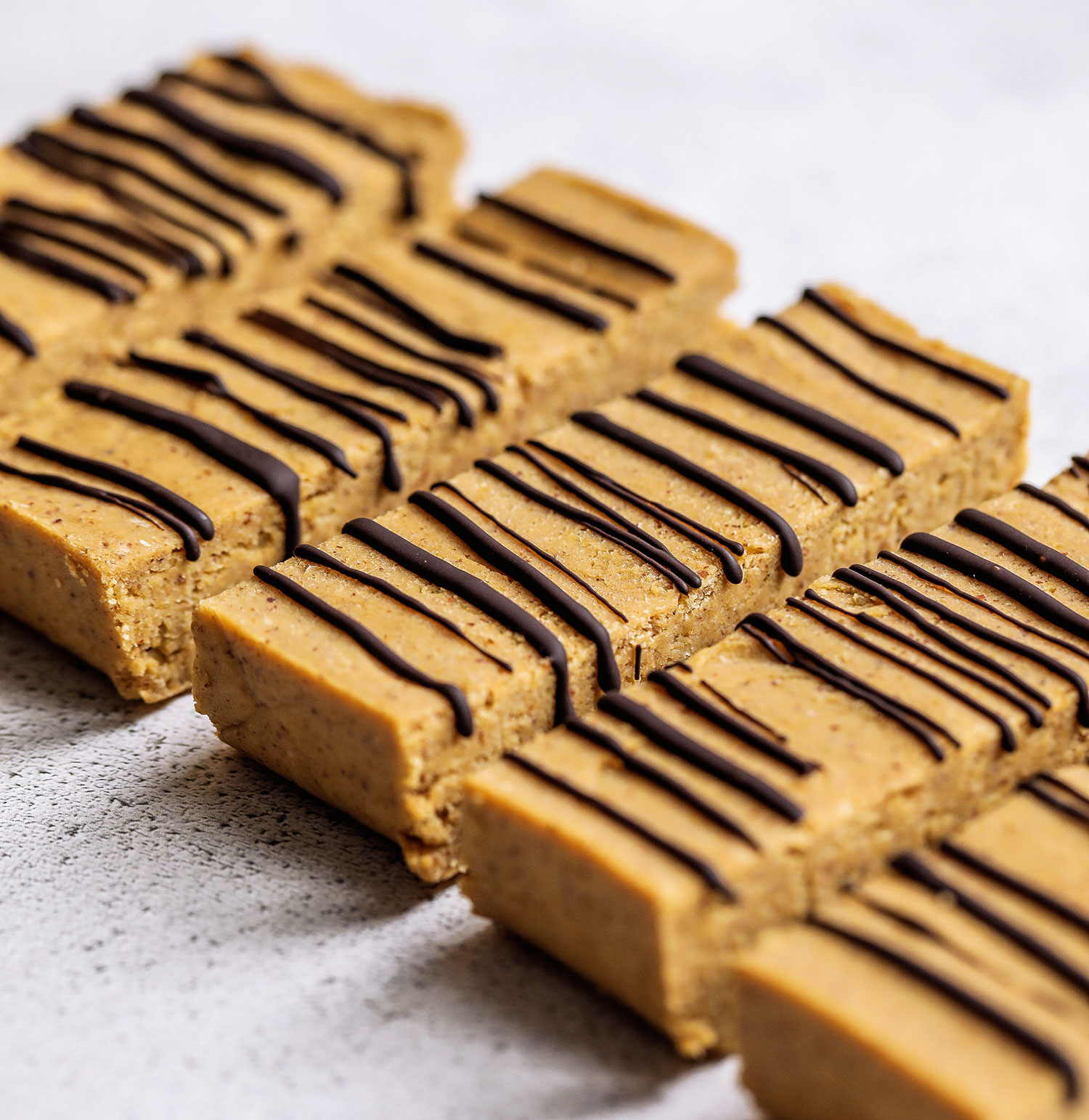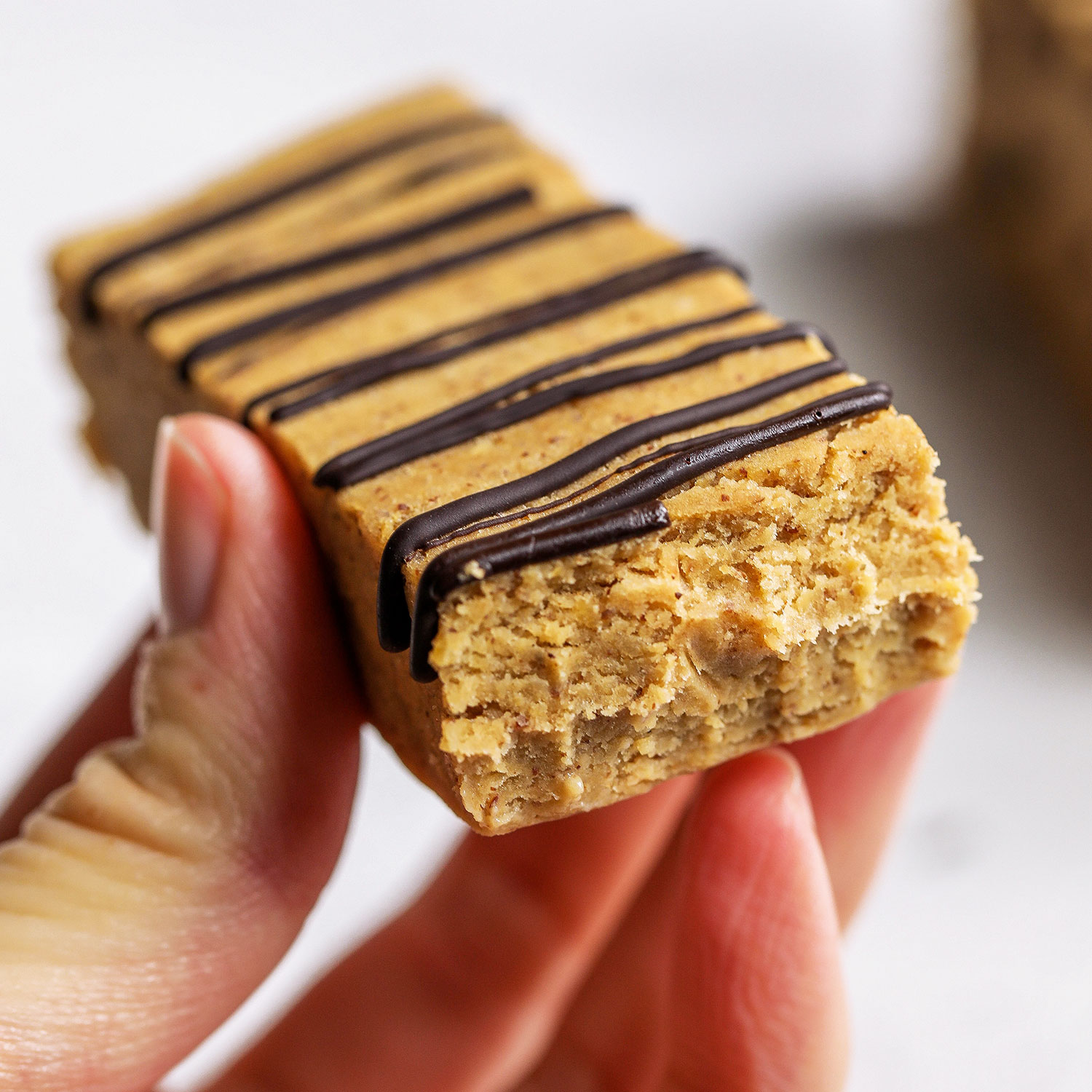 I just finished my final year first semester exam. I have to say it has been an intense couple of months preparing for clinics, working to make sure I can pay the bills as well as revising for an exam. I've never had so much on at the same time in my life. For someone like me who gets stressed and anxious easily, I have found it quite overwhelming. I'm currently finding so little time to do anything in between and as a result my eating habits have suffered. But something that I did find helpful was making snacks like these protein bars in advance. It was nice to know I had something healthy in the fridge to snack on rather than reaching out for sugary treats, which is something I would do especially during exam stress.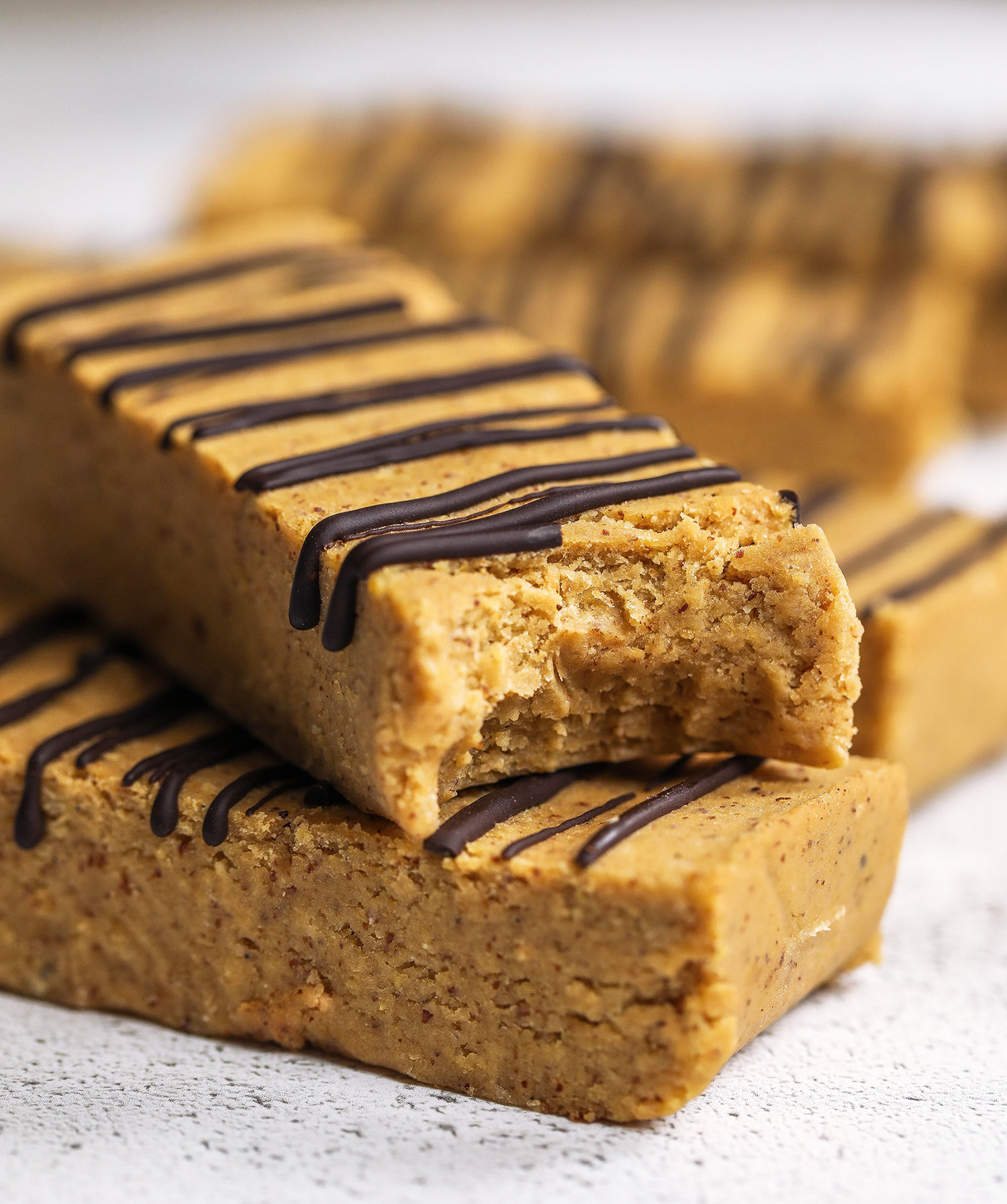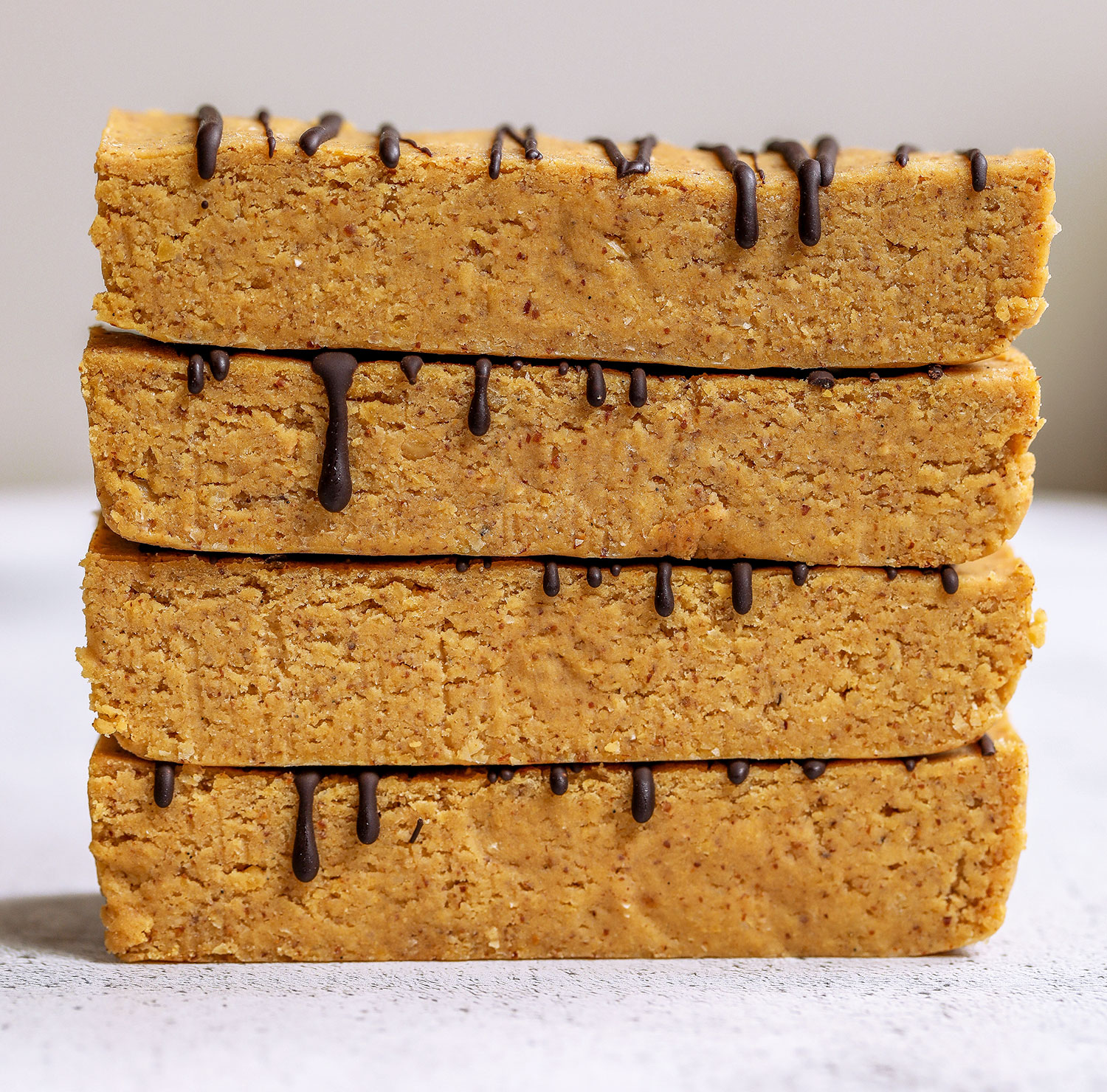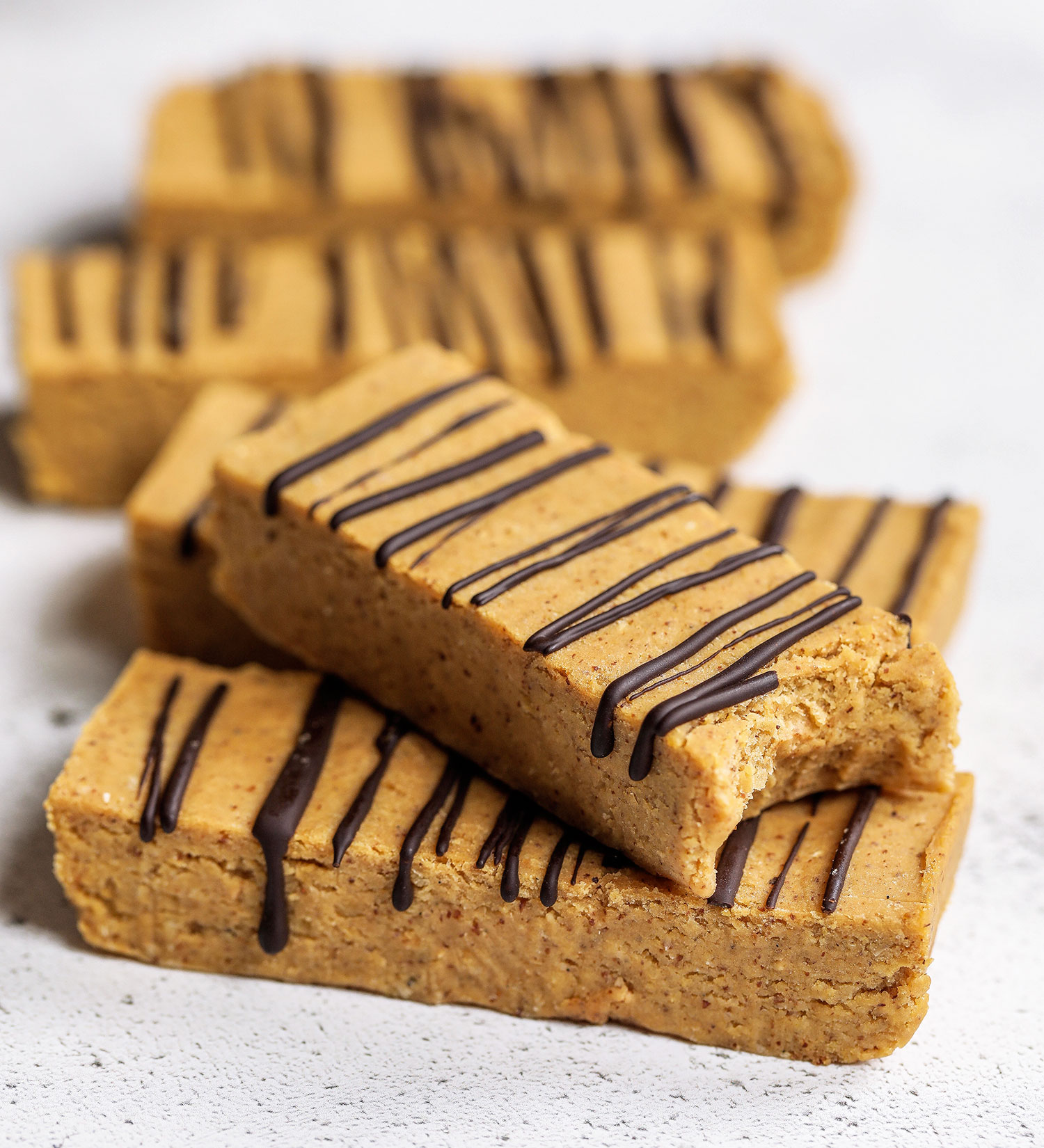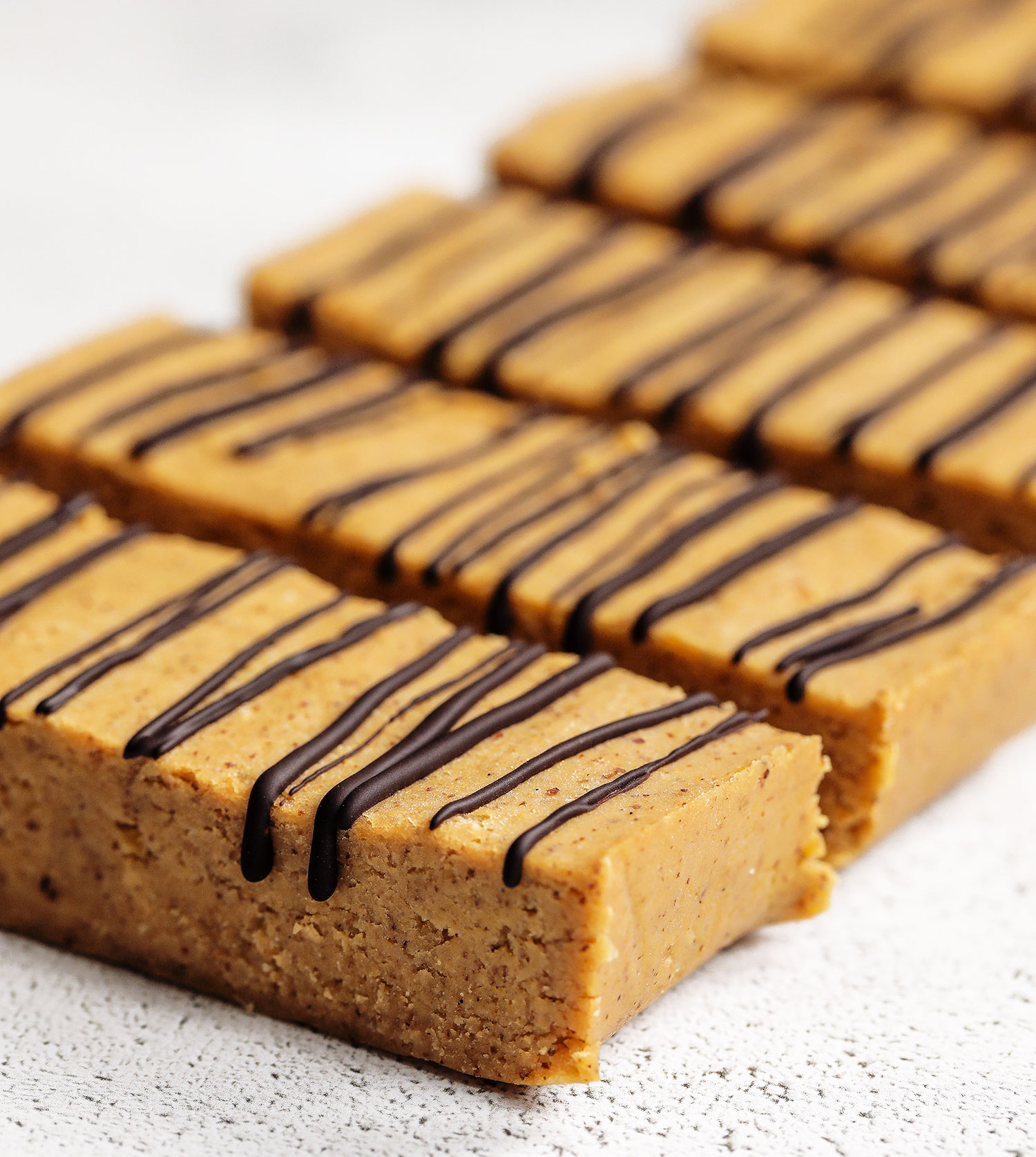 Studying makes me really hungry too, so I find myself snacking a lot more than usual during exam periods. What's also good about these vegan chickpea almond protein bars is that they're really quick and easy to make and use ingredients I always have in my kitchen cupboards. So it's a nice speedy treat that requires very little time to put together.
This recipe is vegan, gluten-free and can easily be made nut-free too. I used almond butter, but you can use any other nut butter you prefer, or you can substitute it with tahini or seed butter to make them nut-free.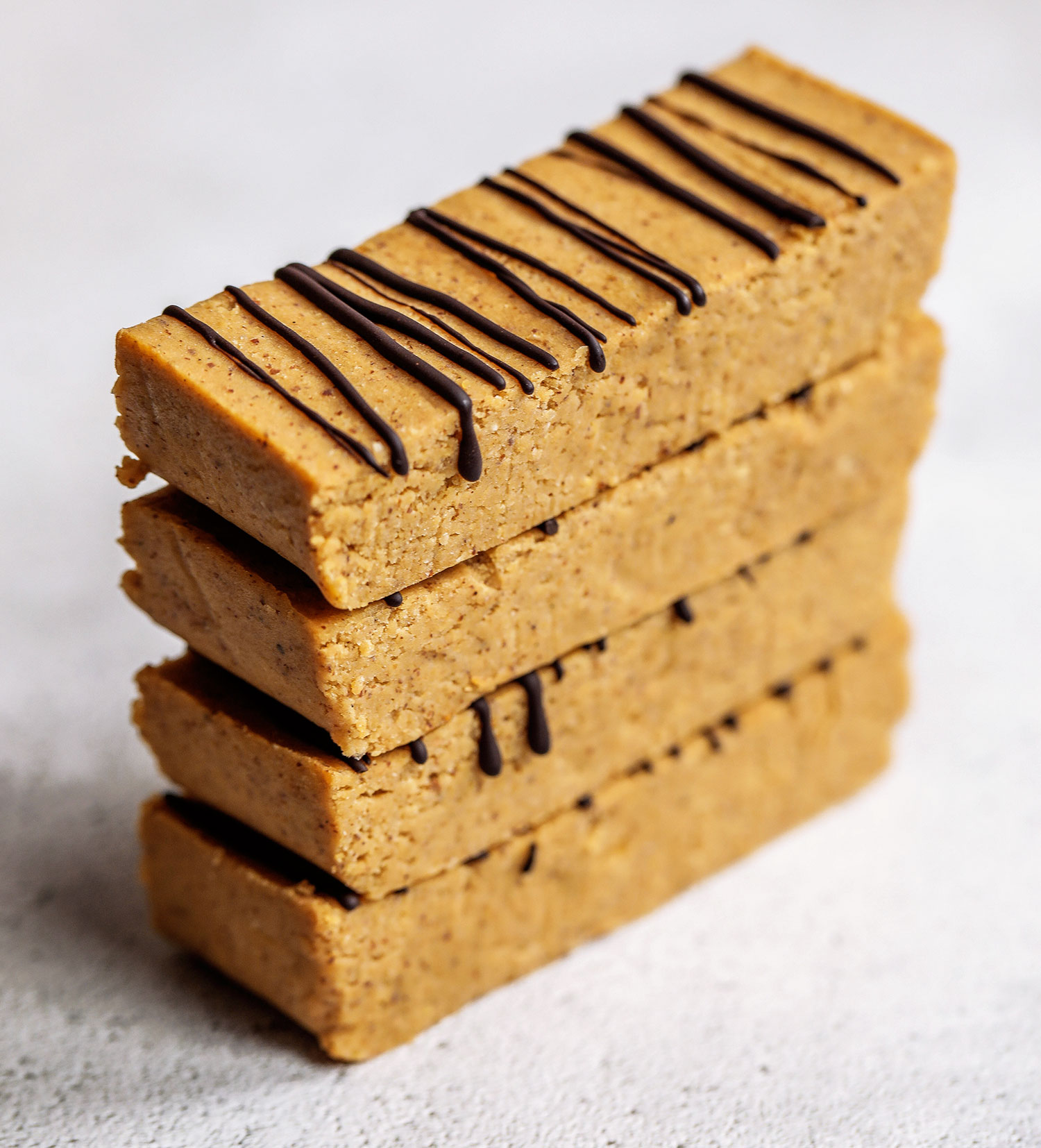 I want to try a chocolate version of these bars next. Maybe chocolate peanut butter, what do you think? 😀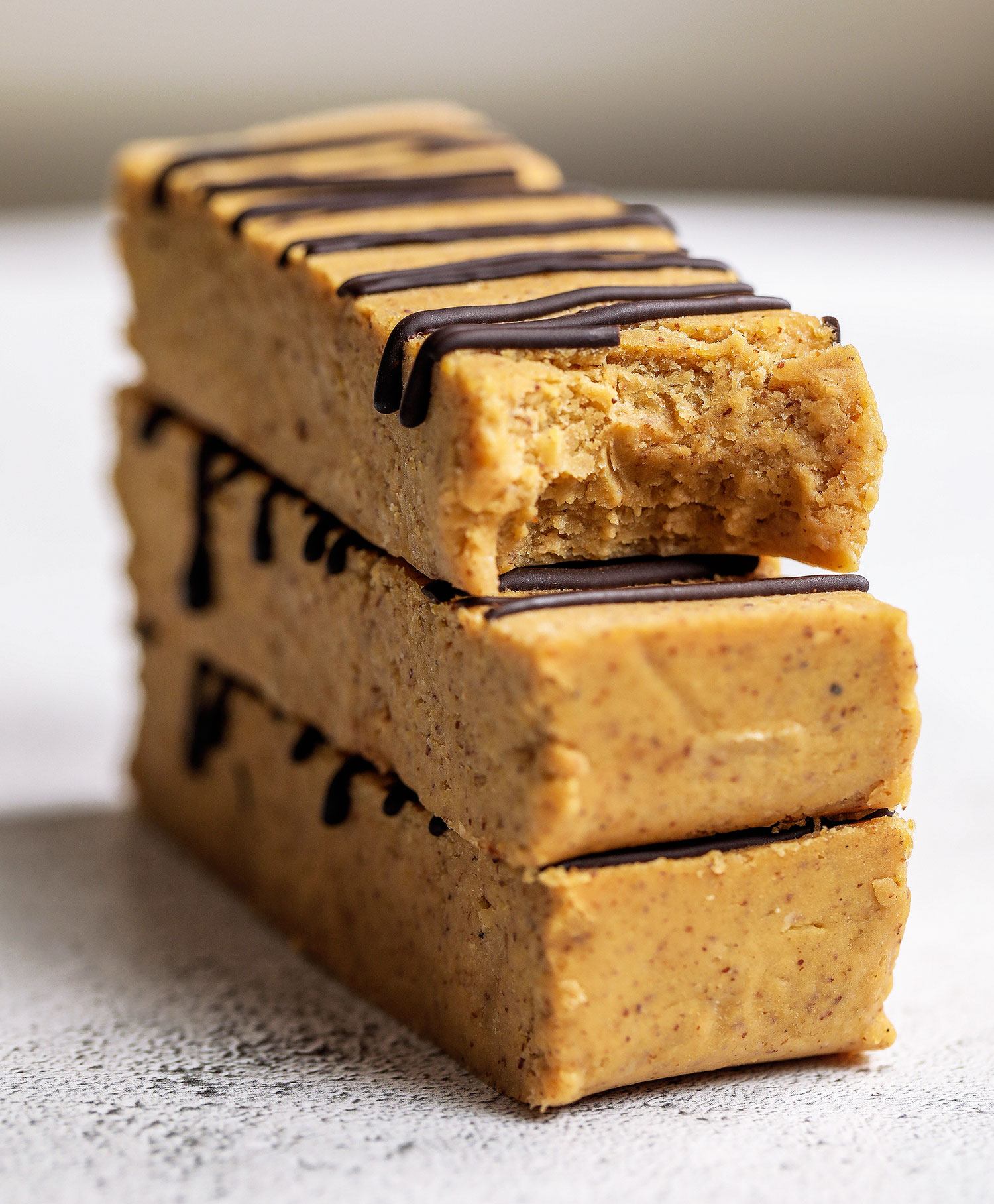 ---
Vegan Chickpea Almond Protein Bars
Makes: 6 bars
Ingredients
1 (400g) can chickpeas, drained and rinsed. Or you can use 240g cooked chickpeas
1/4 cup protein powder – I used a vegan vanilla protein powder
1/4 cup almond butter
1/4 cup maple syrup
1/2 tsp vanilla paste or 1 tsp vanilla extract
Method
Blend all the ingredients together in the food processor until smooth.
Press the mixture into a loaf tin (I used a 22×12 cm loaf tin).
Refrigerate for 2 hours, then slice into 6-8 bars.
Optional – drizzle with some melted dark chocolate to make them extra yummy!
Store in an air tight container for up to 4 days.
Enjoy!
---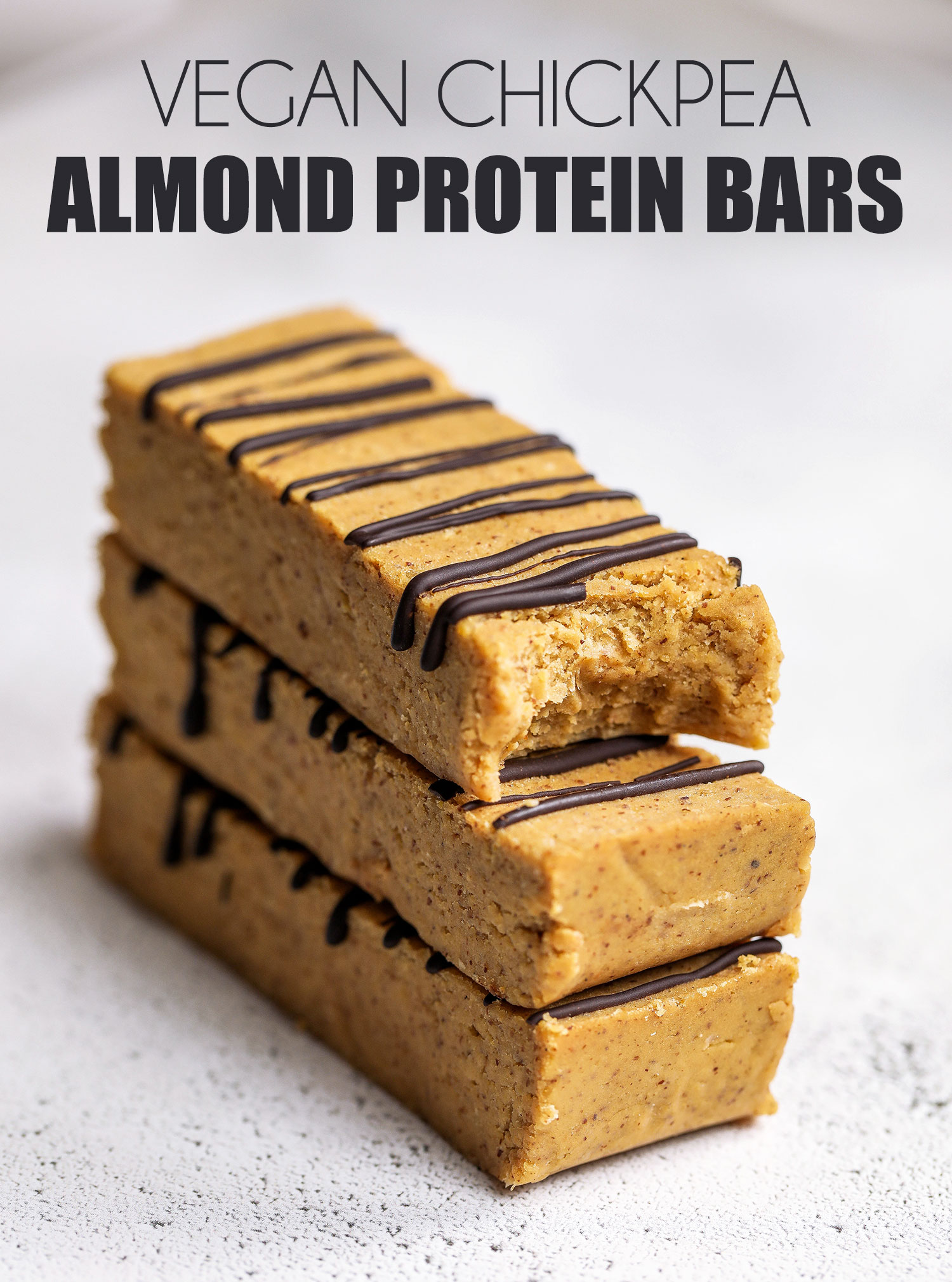 Share This Post