7 Tips to Avoid Gaining Weight During Winter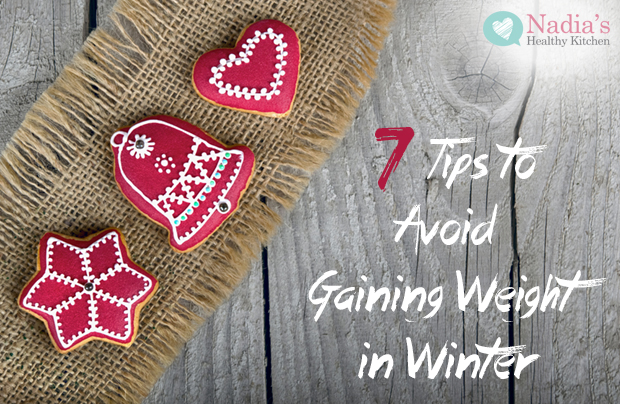 I woke up this morning to -1*C temperature outside :O It's soooo cold! So winter is definitely here, my belly is feeling rounder and my jeans feel slightly less comfortable to wear, not to mention the dreaded double chin! If like me, you feel you put on weight during these cold months don't worry…it's actually very common! On average, we gain between 2-4 pounds in the few months leading up to Christmas and New Year.
For me, I do notice that I have a much better appetite when I'm cold so I find myself snacking a lot more than I would usually. And I don't just crave anything…I crave carbs (don don doooon!)
A number of factors play part like the shorter days, spending less time outside and generally eating more because it's close to Christmas and New Year's. It's important to remember that it's completely normal for your weight to fluctuate throughout the year. Your weight fluctuates throughout the month and even throughout the day.
For me, the shorter days definitely seem to have a negative impact on my appetite and the way I feel in general. Also, it's so much easier to indulge in the months of November and December. There is so much good food around, festive treats and drinks, family get-togethers and good TV! We may not even notice that we are overindulging and then we feel the weight just 'crept up' on us.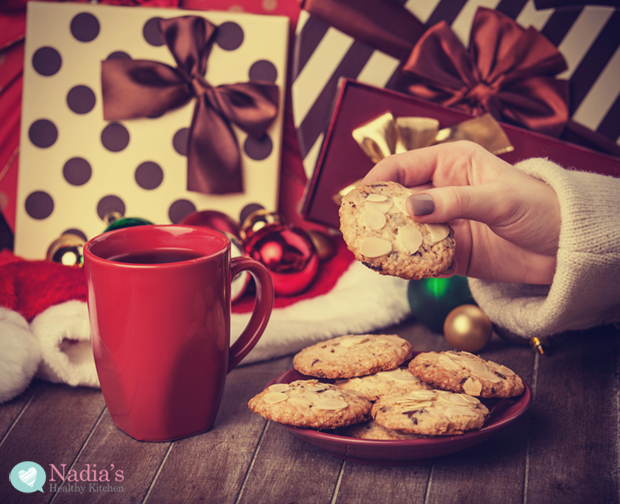 7 Tips to Avoid Gaining Weight During Winter:
1. If you can't exercise outdoors or going to the gym seems too much hassle, try doing some home exercises. Even if it's only for 15-20 minutes it's better than no exercise.
2. Try to be aware of what you're eating and how much of it you're eating. Also, if you're going to indulge on days like Christmas day, New Year's, family gatherings or meet-ups with a friend, try to eat good in-between those days, the days when you don't have anything planned. That way you won't feel guilty when you do indulge on those special occasion days.
3. Don't buy treats unless you're planning on eating them. A lot of us buy too much food around Christmas because of the special offers and because we can only get certain items around Christmas that we buy to make sure we're not missing out. But remember, if there are treats there waiting for you in the cupboard…the chances are you're going to want to eat them!
4. Try not to overindulge on Christmas drinks. Around this time of year cafes bring out all these fancy festive drinks that sound absolutely delicious. They taste so good because they're full of sugar, fat and calories. Most cafes have a nutritional breakdown of all their drinks and treats so you can have a look online and make your choice before you go down so you feel you're in control.
5. Eat a good, well-rounded breakfast. You probably hear this all the time, but in winter sticking to this rule is more important than ever. Oatmeal/porridge or eggs on wholemeal toast are some perfect examples. And try to have breakfast within the first hour of waking up to kick-start your metabolism.
6. Start taking Vitamin D supplements on a daily basis. Research suggests that lack of Vitamin D can lead to us putting on weight. In winter, most of us Brits are low on Vitamin D since the days are shorter, there is less sun exposure and we cover ourselves up.
7. And finally, experiment with healthy treats. Snacks made with dried fruit and nuts are perfect for this time of year. They're a great source of energy and will keep you feeling satisfied without all the refined sugar and additives.
I hope you found these 7 tips to avoid gaining Weight during winter helpful. If you have any other tips on how to avoid gaining wait around Christmas time, please share by leaving a comment below 🙂
Share This Post