3 Layered Chocolate Slab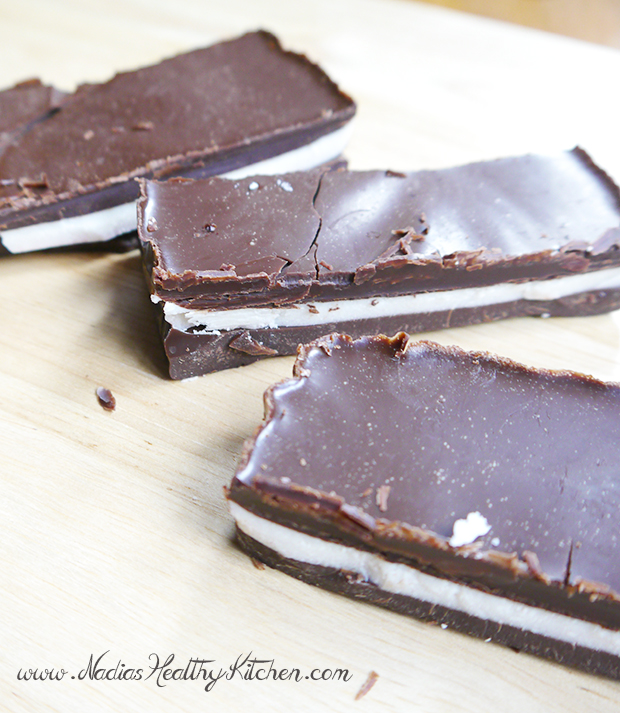 I posted a recipe for this 3 layered chocolate slab on my facebook page a couple of weeks ago and many of you asked me to post it on my blog…so here it is!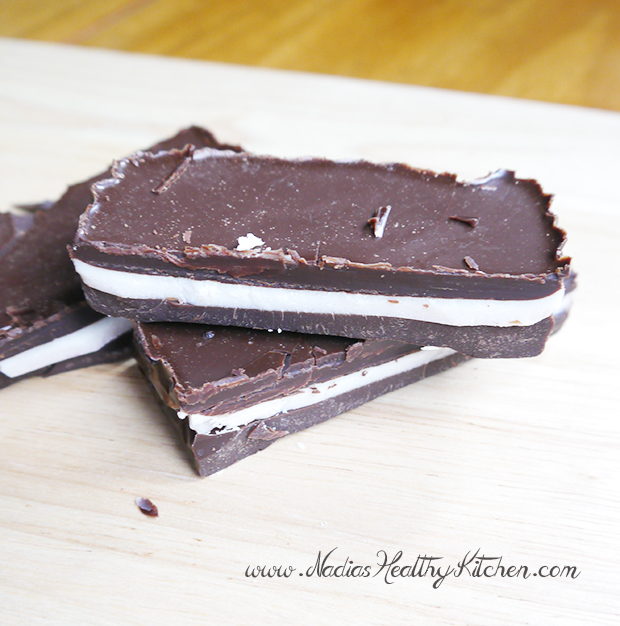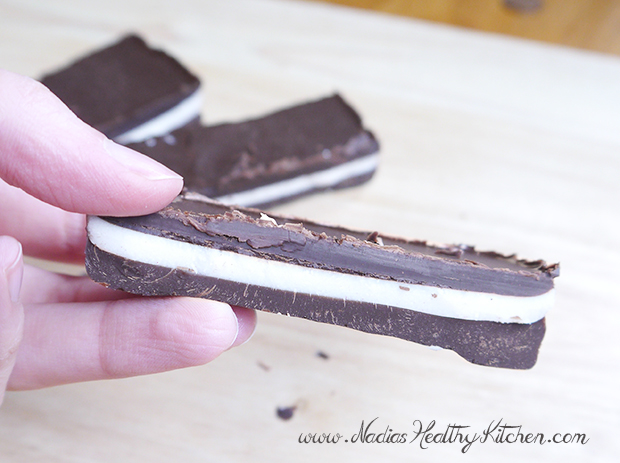 [recipe_box]
3 Layered Chocolate Slab
Layer 1:
¼ cup coconut oil
2 tbsp cocoa powder
10 drops stevia (I used Myprotein flavdrops in toffee). You can also use xylitol, coconut sugar, brown sugar…etc.
Place the coconut oil in a bowl and heat in the microwave for a few seconds until it melts. Mix in the cocoa and stevia/sweetener. Give it a taste at this point to see if you're happy with the sweetness.
Pour into the mould of choice. I used a plastic container lined with parchment paper/foil. Freeze for about 30 minutes
Layer 2:
¼ cup coconut oil
½ scoop strawberry flavoured protein powder*
Melt the coconut oil then mix in the protein powder. Take the container our of the freezer and pour the strawberry layer on top then place right back in the freezer (you don't want the chocolate layer to melt!) for a further 30 minutes.
Layer 3:
¼ cup coconut oil
2 tbsp cocoa
10 drops stevia
Follow the same instructions for layer 1. Take the mould/container out of the freezer; pour the chocolate on top of the strawberry layer, then place back in the freezer for a further 30 minutes. Once frozen, chop however you like and store in the fridge
[/recipe_box]
*I used protein powder because I like the taste. If you don't have any or you wish not to use it then you can flavour it any way you want!. Add some vanilla + sweetener for a vanilla layer. Flavoured stevia drops would also be a good option. Otherwise you can make a sold chocolate block without the layers!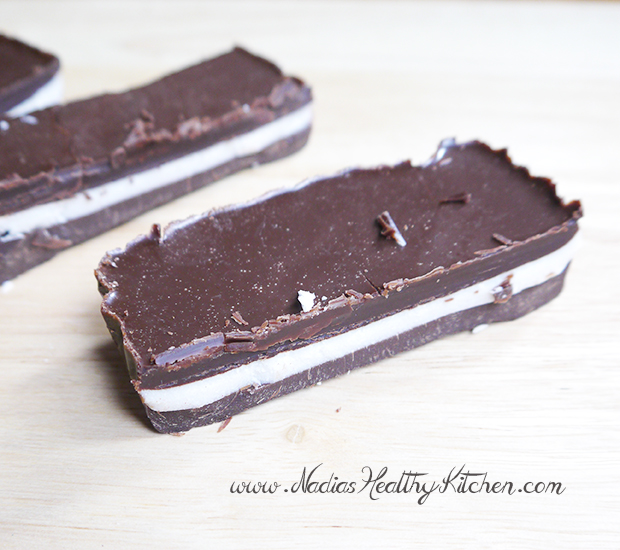 Share This Post