2 Ingredient Healthy Ice Cream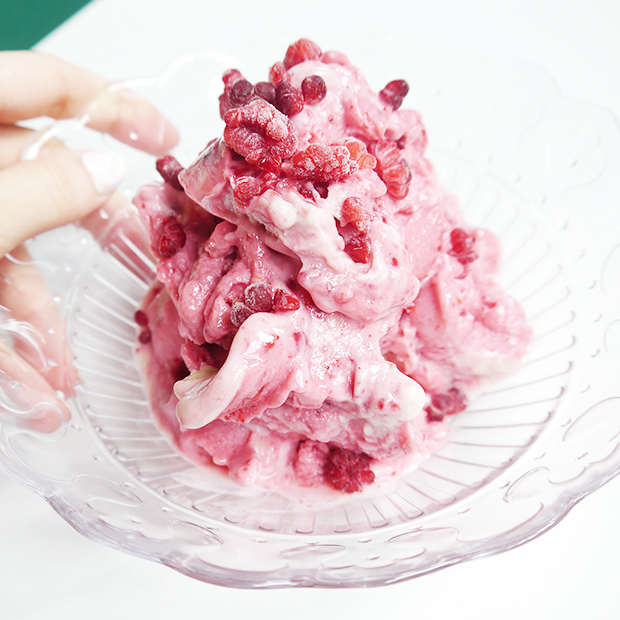 Who wouldn't like to have ice cream for breakfast? And now you can with this quick and simple 2 ingredient banana ice cream.
This recipe is so simple that I shouldn't even call it a recipe. Anyone can make it and you can have different flavours everyday!
The main ingredient is FROZEN BANANA and you can basically add anything else you would like! Today I added frozen raspberries…and that's it!
Here's some other great ingredient options to add:
Cocoa powder (or cacao powder if you want to keep it raw)
Frozen fruit (mangoes, pineapple, peach…etc)
Other frozen berries (blueberries, strawberries…etc)
Nuts & Dried fruit
Protein powder (the flavour combinations are endless!)
Nut butters (for extra protein and healthy fats)
Superfoods (Maca, Acai, Wheatgrass, Baobab…etc)
This 2 ingredient healthy ice cream would make the prefect healthy snack/dessert on a hot summer's day 😀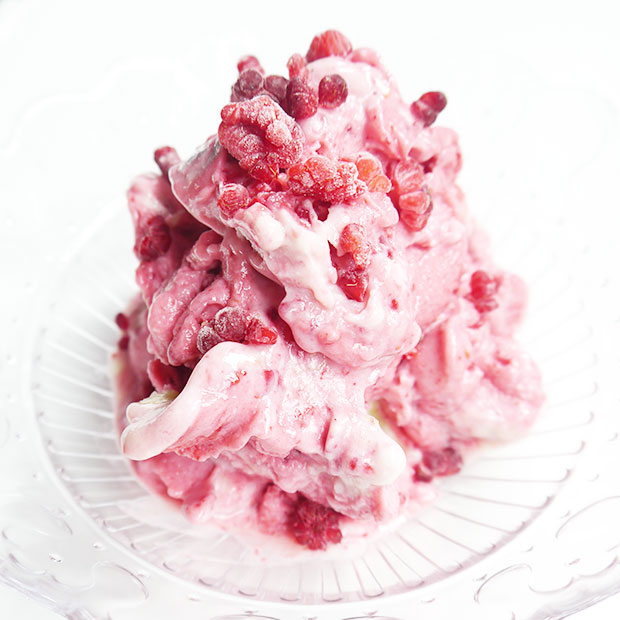 [recipe_box]
All you need to make this 2 Ingredient Healthy Ice Cream is:
Frozen bananas: I used 2
Frozen Raspberries: I used 1/2 cup
If you would like a smoother consistency, you can add a couple TBSP of yogurt.
Blend everything in a food processor / hand blender and enjoy!
[/recipe_box]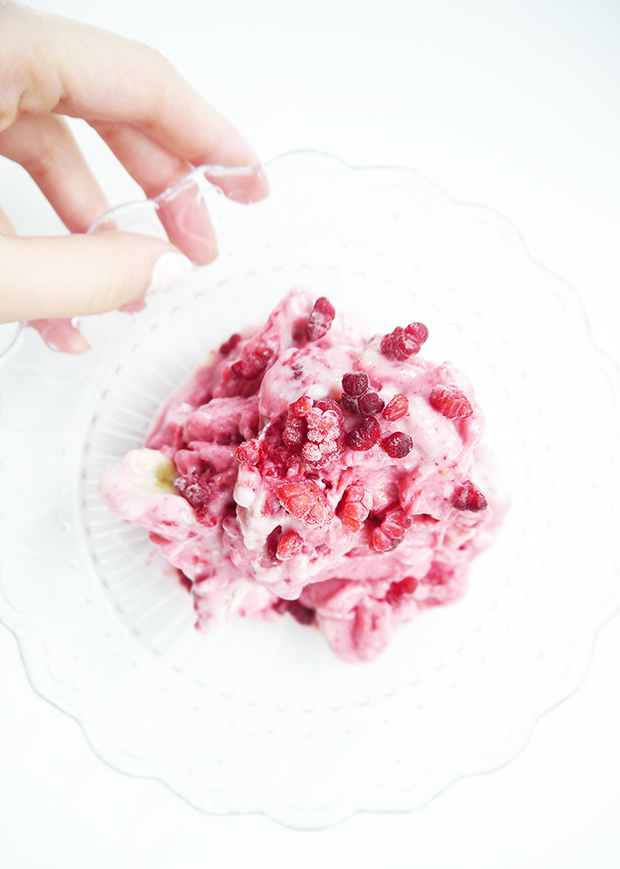 Share This Post